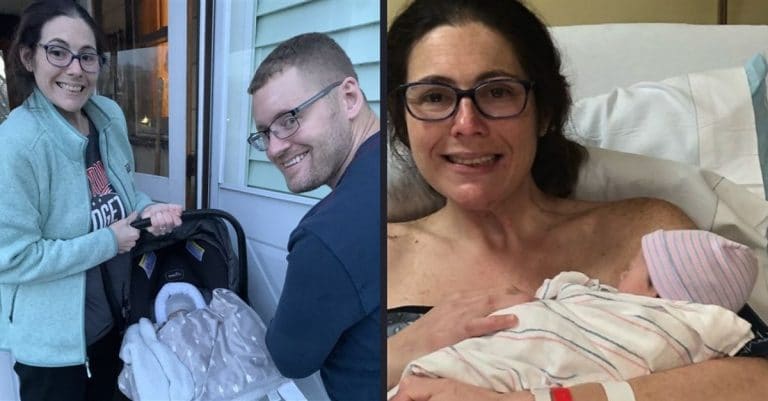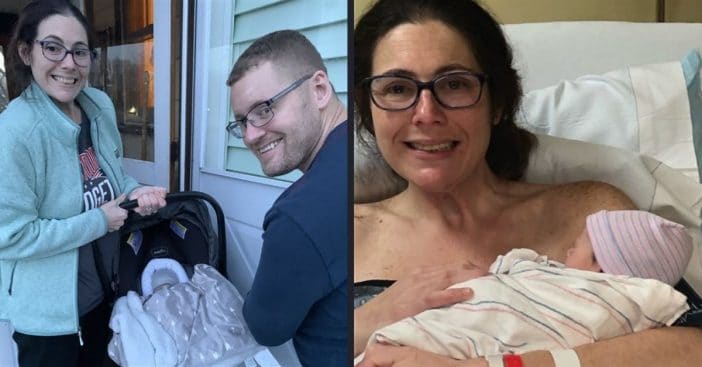 Melissa Surgecoff didn't know she was pregnant until her baby was born right in the toilet. She laughed while talking to TODAY about the situation, looking back and realizing there were a few warning signs that she should've paid more attention to. She actually thought she was trying to pass a kidney stone!
The 38-year-old mom says on the morning of March 8th, she thought she was experiencing intense and painful menstrual cramps. As the day continued on, the cramps grew quicker and more intense, so that's when she had her fiancé, 37-year-old Donnie Campbell to call 911, reporting that she may have been passing a kidney stone.
Melissa Surgecoff and Donnie Campbell's baby boy was born right in the toilet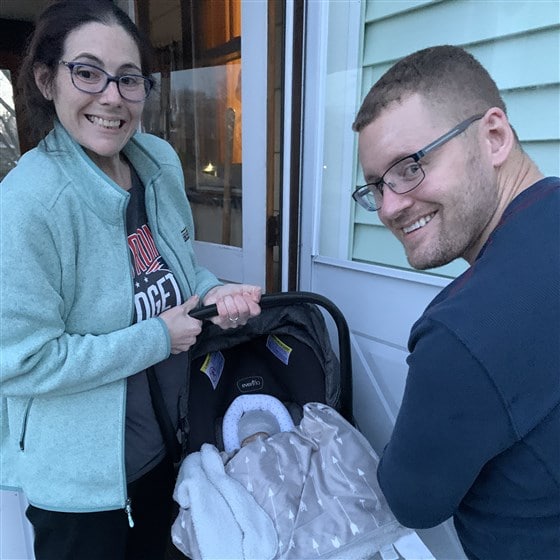 "The only relief I would get was sitting on the toilet," Melissa says. "So I was in the bathroom, and I … couldn't sit still. I was screaming, I was trying not to be loud like I didn't know what this was."
RELATED: 4 Warning Signs You May Have A Kidney Stone And How To Prevent Them
Then at one point, she remembers something just gushing out of her. "I look in the toilet and I still didn't know what it was… And I thought I basically lost an organ because I didn't know!"
She genuinely had no idea she was pregnant
Melissa says she remembers standing up and didn't realize what was in the toilet bowl until Donnie went to look. "I'm screaming, I'm freaking out, I'm in shock," Melissa recalls. "I don't know what's going on, and Donnie went to the toilet, and he rescued the baby."
Donnie tells TODAY that he initially thought the baby may have been feces. He knew exactly what to do when he realized it actually was a baby, though, and immediately rescued the baby from the toilet bowl, cleaning off the newborn with his sweatshirt. "I kept watching his stomach and he kept breathing on his own and then it became more of a celebration," Donnie says. "I stood up and held him close to my heart against my body to keep him warm."
Some warning signs that she thought had to do with something else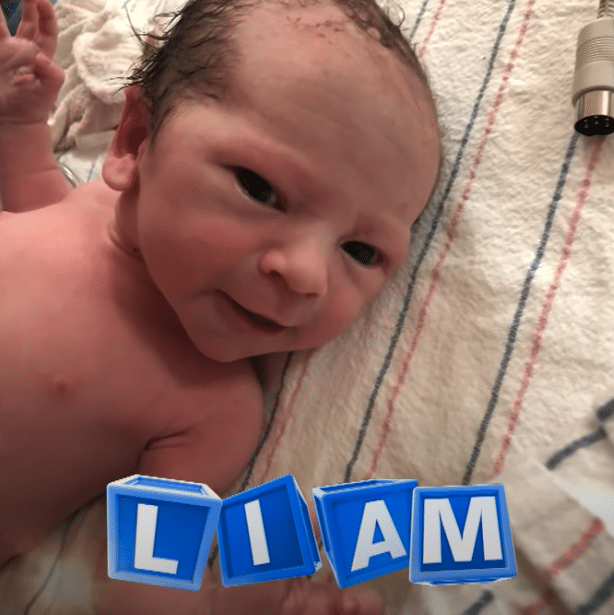 Melissa says when EMS arrived, they were still expecting her to pass a kidney stone, so of course, the baby was a surprise to them as well! They all ventured to the hospital and, thankfully, baby boy Liam was perfectly healthy, apart from a slight iron deficiency. So, how did Melissa not realize she was pregnant? Well, she was used to having super irregular periods and thought the weight she put on was due to her medications.
"So if you look back on it now, yeah, there are clear-cut signs," she remembers. "Like my feet were swollen. … My shoulders and upper body were swollen and just like, you know, gaining weight." It's safe to say the whole family was shocked but excited!