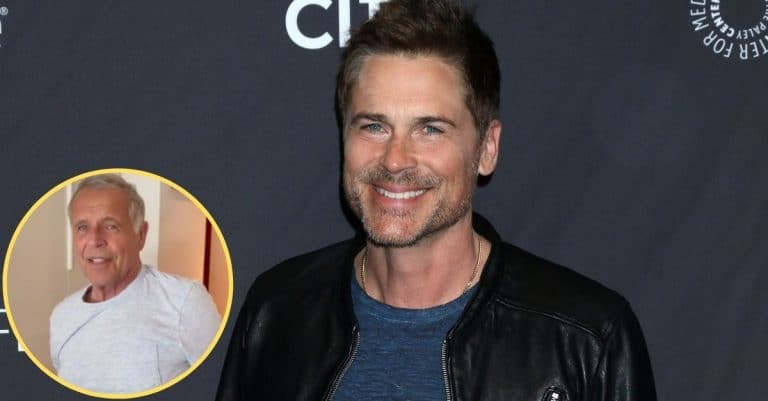 Rob Lowe recently posted a sweat-soaked workout video with his 81-year-old father, Charles Lowe. "Hitting the gym with my dad," he captions the video, where Rob is recording his father doing pushups.
"Working out with the 81-year-old man, my pops, inspirational," Rob says between breaths, dripping sweat. He lets out some celebratory "whoops" at the end as well.
Sweaty workout video shows Rob Lowe's father in perfect pushup form
View this post on Instagram
Rob had previously told Men's Health that he often likes to supplement his workouts with surfing, and he credits his sons for getting him into it. He says his time on the water has greatly changed his outlook on life. "You're always chasing a high that you're probably not going to ever repeat," he says at the time. "Conditions change, so no waves ever just stay the same. Nothing can ever stay the same. Nothing."
RELATED: Rob Lowe Is Celebrating 30 Incredible Years Of Sobriety
View this post on Instagram
Speaking of family, Rob recently gave an interview to Closer Weekly, noting that his greatest joy is being a father. "They teach me lessons every day, and they give me s—t every day, but it's a ton of love," Rob jokingly says of his sons, Matthew and John. "My greatest joy is definitely being a part of their lives."
View this post on Instagram
"Family means absolutely everything to Rob," a friend of the actor told Closer Weekly back in 2017. "Rob is so close with his sons, they truly are his two best friends, along with their mother." So sweet!