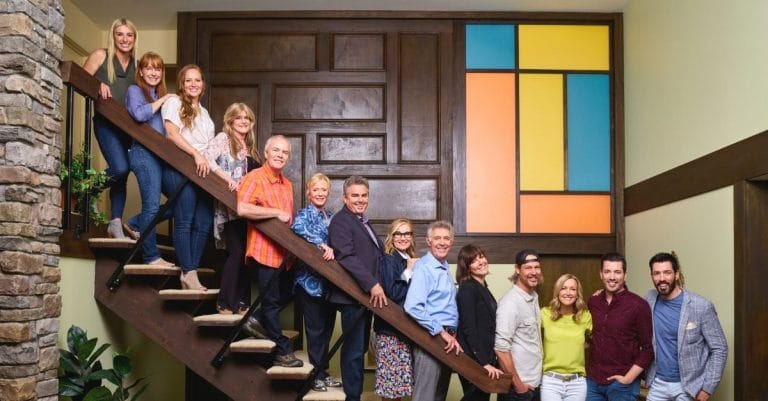 Some of The Brady Bunch siblings were recently seen eating dinner together at a California restaurant! Christopher Knight (Peter), Barry Williams (Greg), Maureen McCormick (Marcia), and Susan Olsen (Cindy) were in the photo shared by Christopher. It looks like Mike Lookinland (Bobby) and Eve Plumb (Jan) were not able to attend the reunion dinner.
Of course, this isn't the first time all of the siblings reunited in recent years. They all got together for the HGTV series A Very Brady Renovation. They renovated the home that was the backdrop of the show to look just like the set!
Some of 'The Brady Bunch' siblings got together for a special dinner
View this post on Instagram
Christopher shared the photo of the dinner reunion. He captioned it, "Dinner last night at @eatatbasta with family and missing Tina, Mike, Kelly, @theeveplumb and Ken.⁠ #Peterbrady #porkchopsandapplesauce #thebradybunch" For Brady Bunch fans, they know that pork chops and applesauce refers to the episode where Peter decides to say names of foods while trying to sound like Humphrey Bogart. Do you remember that episode?
RELATED: The Brady Kids Share Their Favorite 'Brady Bunch' Episodes On 'Watch What Happens Live'
Christopher also shared some other exciting news this week. He owns a company that makes chairs and they used his chairs in the interview with Meghan Markle and Prince Harry! He shared the news on Instagram and wrote, "In Oprah's sensational interview with Prince Harry & Meghan this week, who would have thought the furniture would have been noticed at all, but it was…and not even by me!"
View this post on Instagram

⁠
He continued, "I am honored to have the patio chairs from my collection become the seat of the most fascinating famous sit down in recent history. It would appear Meghan and Prince Harry got "Knighted" in a way never anticipated. Although it was stated that I was the designer of the furniture, I was not. ⁠I am grateful to my talented business partners who have excellent taste, and skills in delivering a line of furniture that is both affordable and fit for royalty–both foreign and domestic.⁠"