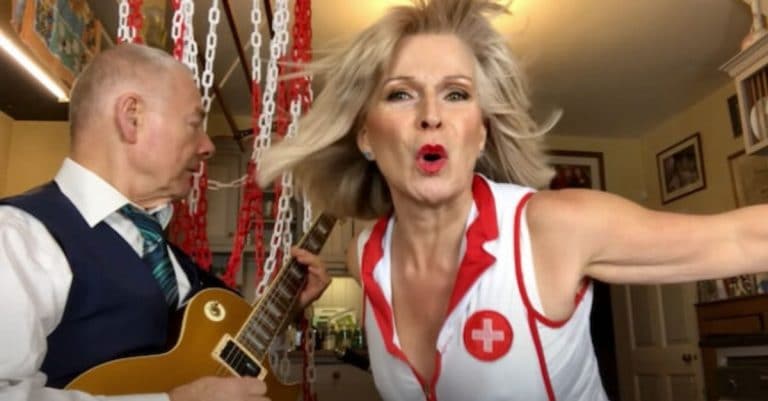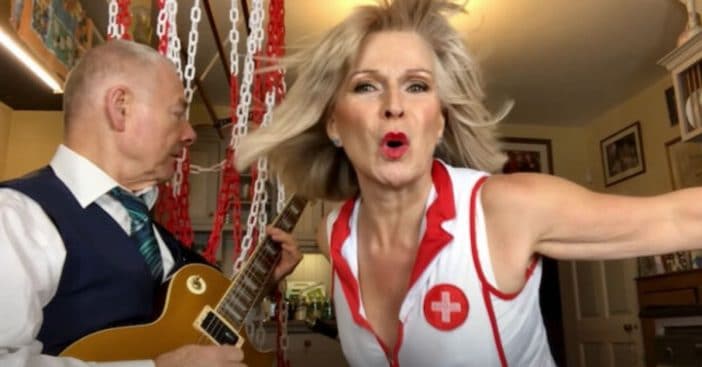 King Crimson founder Robert Fripp and his wife, singer Toyah Willcox, have begun covering popular songs from well-known artists. The latest one is Alice Cooper's "Poison" and it's fantastic.
The couple has covered songs from other bands and artists such as Nirvana, David Bowie, Metallica, Billy Idol, Guns N' Roses, and more, all posted right to Willcox's YouTube channel. "It's Poison running through your veins….. Nothing more to say!" Willcox captioned the new video.
Toyah Willcox and Robert Fripp absolutely nail all of their covers
Willcox goes all out with the performance of this piece, earning a lot of positive remarks in the comments. "I'm trying to concentrate on Robert's technique but for some reason I keep getting distracted," one fan writes. Another says, "When rock stars become senior citizens, some of them stay rock stars."
RELATED: Alice Cooper Wanted To 'Terrify Parents' With His Band
A last fan adds, "She is an inspiration, that age doesn't matter. I remember her way back in the 80's so full of life and fun. She hasn't lost that spark. Amazing. Her and her Hubby what a beautiful couple."
Fripp suffers from performance withdrawals, so this gives him the chance to fix that!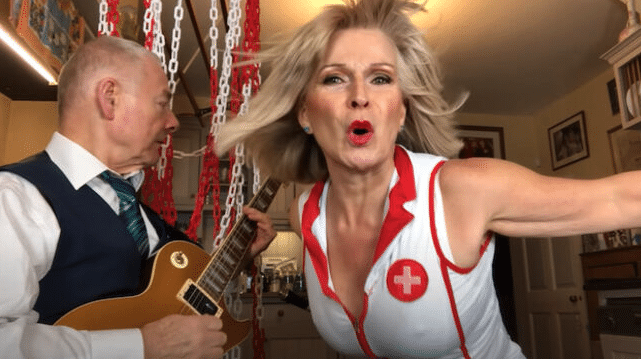 The couple shared a New Year's message at the beginning of the year, revealing their plans to continue making music during the pandemic. "For my 2021, I wish for an inclusive, equitable and compassionate society," Fripp says in the clip. "And how I'm gonna get my wishes [is] by strapping on my guitar and rocking out like an uncontrollable fireball of rock fury." Willcox revealed herself that her husband was having performing withdrawals, which is why their 'Sunday Lunch' segments on YouTube originally began. And it looks like they're both having tons of fun doing it!
Check out the full YouTube video of the couple rocking out and performing Alice Cooper's "Poison."