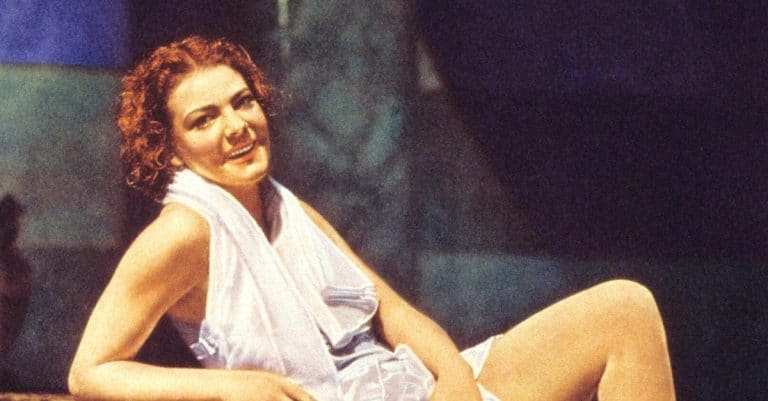 A new biography has been released about 1930s star, Elissa Landi. She passed away in 1948 and has been seemingly forgotten about in recent years. However, her life was very fascinating so author Scott O'Brien decided to write a biography on her with help from her daughter and niece.
Scott has written several books on stars from Hollywood's Golden Age. He became intrigued with Elissa, who was in some big films but was never a huge star. She was only in Hollywood for less than a decade, so he wondered why she quit. She was born in Italy but raised in Austria and England.
Why Elissa Landi left Hollywood
Elissa was a writer that ended up in Hollywood. She signed a three-year contract and was set to become the next big leading lady. However, it never really panned out. She didn't want to be typecast. Scott said, "Unfortunately, they didn't really give her any real knockout roles. And they wouldn't loan her out to other studios. It seemed as though there were many missed opportunities during her time in Hollywood. She also didn't like the idea of being pigeonholed."
RELATED: 16 Old Hollywood Bombshells: See Photos Then And Now
She still kept busy and has 33 acting credits under her name. Reportedly, she loved solitude and didn't fit in at any Hollywood parties. She had six dogs and five cats. Even so, she was married twice and had one daughter from her second marriage.
Scott continued, "It's easy to understand why she didn't want to put up with Hollywood anymore. She lost her champion who was Thalberg and they kept putting her in all these B movies where she received third and fourth billing. This was someone who once had first or second billing. It was the final straw."
When she left Hollywood she reportedly said, "Hollywood – I wasted seven good years of my life there." During her final years, she spent time with her family. She also wrote, appeared in plays, and hosted lectures. Sadly, her daughter was only four when Elissa died of cancer.