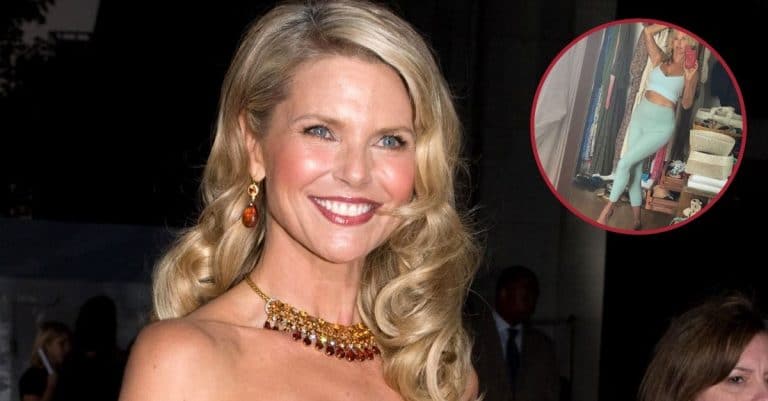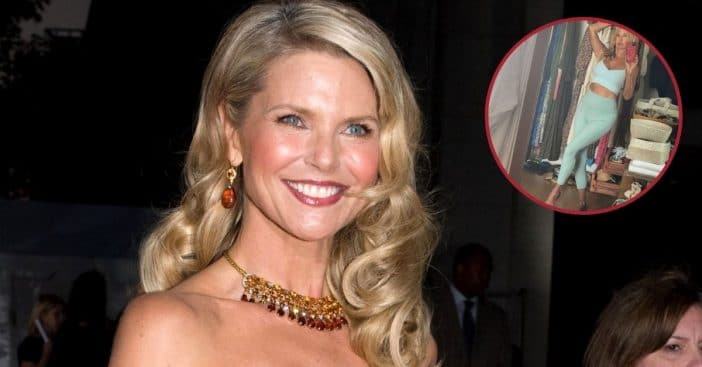 Christie Brinkley had been undergoing hip surgery and other health ailments over the last year, but she's finally feeling herself again! Just a week before she celebrates her 67th birthday, she showed off her abs in a crop top and leggings set. "In 8 days, it's going to be Groundhogs Day! And I'll be turning 50 for the 17th time!" She writes in the caption.
"I love birthdays! I just don't like the numbers so I pretty much ignore them, I never felt as old as the number anyway …until this year," she continues. "After my very nasty break of my right arm and the frozen shoulder it gave me I couldn't do downward dogs, planks, push ups, and at the other end my hip was getting worse with each passing year and long bike rides left me limping…I started to feel limited! Restricted! Dare I say… old!"
Christie Brinkley looks strong and fit showing off her abs at nearly 67
View this post on Instagram
Brinkley later goes on to say, "So I took action, fixed my hip, got the total replacement, and I am overjoyed to be able to move my body again. I am getting stronger every day, and I like think I'm ready for anything…a hike, swim dive, paddle, ride, ski, and even a big piece of birthday cake! Hey I can work it off!" She definitely looks amazing!
She recently opened up about taking time off to get her hip replaced in 2020. "I injured my hip in a back country skiing helicopter crash on a mountaintop in Telluride many years ago," she captions an Instagram photo showing her bandaged hip. "The pain in my hip got a little bit worse each year." She added that she was told 12 years ago to get her hip replaced but the idea of it was too "daunting" and she had things to do.
View this post on Instagram
It was the coronavirus pandemic that made her really rethink things and ultimately helped her decide to go through with the replacement. "I wanted to be ready to be able to say yes to opportunity. I had my surgery at Thanksgiving and I was dancing in my kitchen by New Years Eve and today I put on my long fins and explored the coral reefs propelled by my new hip!"