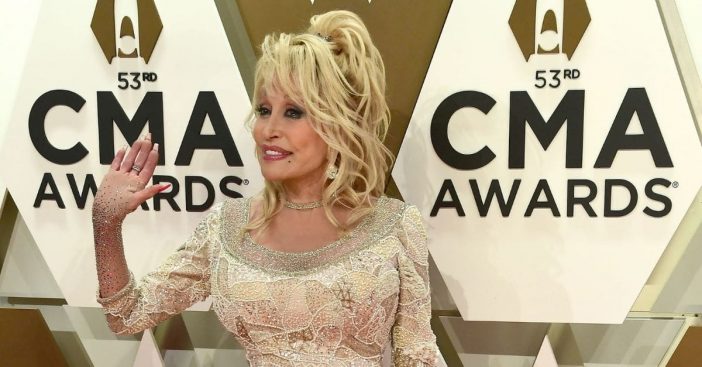 Dolly Parton is always ready in case of an emergency… camera ready that is. Dolly admitted that even at home, she always has her hair and makeup done. Especially when she is in Los Angeles, she wants to be prepared for a natural disaster if evacuations need to be done.
She said, "If it's going to earthquake, if we get an earthquake, I'm not running out in the street looking like you now. I have to be ambulance-ready at all times, if I get sick or something." For this reason, she sleeps in her makeup and washes her face in the morning. Then, naturally, she reapplies.
Dolly Parton is always wearing makeup, even while she sleeps
She also likes to wear high heels, even when the occasion doesn't call for it. Dolly said, "They're not always as high as the ones I wear for show. But I'm little. I'm short. And I have to wear heels in order to reach my cabinets. But I always enjoy wearing the shoes too, and I just feel more like me."
RELATED: Dolly Parton Shows Off Her Real Hair And Admits She Loves Wigs
She loves dressing up but she said she still loves herself when she is all natural. Dolly has also admitted to having plastic surgery and said she will get more. She doesn't want to look old because she simply doesn't feel old at all!
Let's take a look back at some of Dolly's most iconic looks over the years: