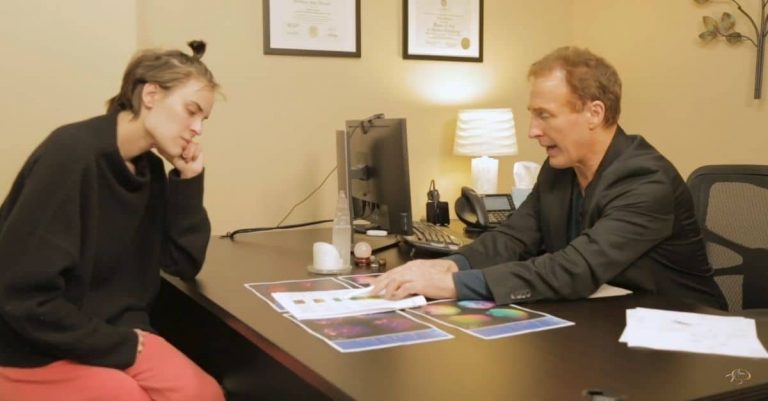 Since her teen years, Tallulah Willis struggled with personal mental and emotional issues. Though some can be easily traced to a particular cause, that doesn't ease their effects, which can be debilitating. But what exactly happens in the brain during an anxious period? Tallulah wanted some answers for helpful validation and so sought brain scans for answers.
The method she used involves brain imaging to help diagnose conditions. Tallulah came away with confidence, though the method itself requires further professional approval. She appeared in a video for the medical facility and approach, known as SPECT.
Tallulah Willis seeks a brain scan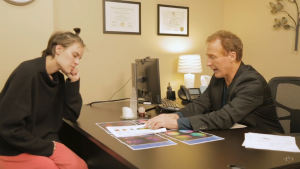 After enduring "a series of personal struggles," Tallulah Willis sought some validation and assistance getting to the bottom of her condition. To do this, she went to the Amen Clinic, located in Encino, California. Appearing in a video for the Amen Clinic, Tallulah Willis participated in a brain scan to pinpoint the "effect of past trauma on her brain."
RELATED: PepsiCo Releasing New Drink Called Driftwell For Stress And Sleep Issues
This brain scan uses SPECT, which stands for single-photon emission computed tomography. Gamma rays observe blood flow levels in different parts of the brain. Dr. Jay Faber showed Tallulah several brain scans of this unique method. Mirror notes, however, that organizations like the American Psychiatric Association, the National Alliance on Mental Illness, the Society of Nuclear Medicine and Molecular Imaging, and the National Institute of Mental Health haven't yet signed off on this method of diagnosis.
Past trauma, present validation
Even in the face of these doubts, the brain scans proved enough to give Tallulah Willis a sense of validation. It follows what she considers intense, even physical, bouts of anxiety. She explained this as the hardest part "because my anxiety is very physical. So I'll get anxious and my heart beats really fast, and I'll get sweaty, and I'll feel really upset and sick."
Some of her earliest brushes with mental struggles arose at the age of 13. "I recall very specifically, I was in a New York hotel room when I was 13," she recalled to Teen Vogue, "looking at a photo of myself online. I broke down in tears as I started to read the comments." This made her think, "I am a hideous, disgusting-looking person." In her mind, she believed "I might be nice and I might be kind, but I'm a really unattractive human being.'" What she describes as depression then became "overwhelming" at college.