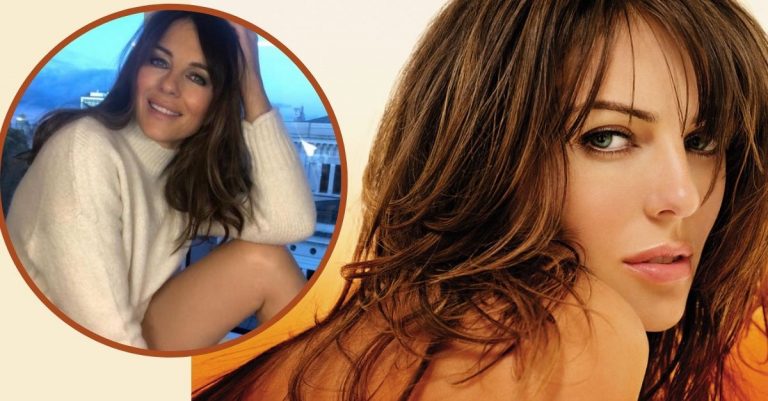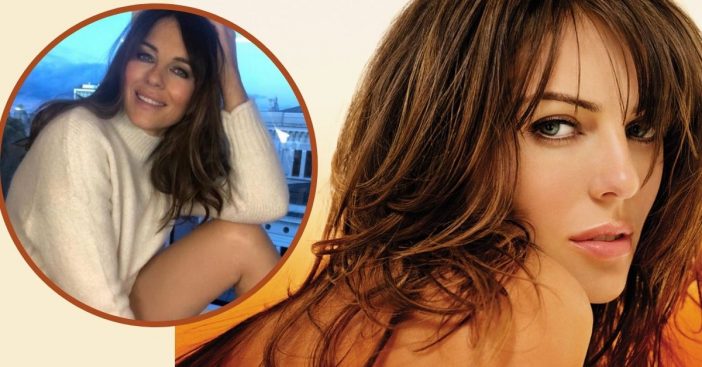 Actress and swimwear entrepreneur Elizabeth Hurley has been keeping her fans updated with what she's doing in life via her Instagram, but she recently caught the eyes of her following with a particular photo. To celebrate the oncoming of fall, she posted a pants-free photo to her Instagram. The caption reads, "Perched on my window sill in glorious Riga. Week two of shooting my new movie The Piper #coldweatheriscoming #lovelatvia"
Dress in a fuzzy, cream-colored turtleneck sweater with no pants, she poses and smiles at the camera. Aside from smiling and looking upbeat as ever for the camera, she's been dealing with a lot of heaviness behind the scenes this year.
Elizabeth Hurley goes pants-free for a photo
https://www.instagram.com/p/CGcaklCFNpd/
Hurley has been dealing with the death of her ex, Steve Bing, who died by suicide earlier this year at age 55. "He was a good man. He gave to so many good causes," she says in an interview. "He was a philanthropist at heart and when we were together, which was a very long time ago, more than 18 years ago, I loved him very much. So I really hope people will retain fond memories of him."
RELATED: 54-Year-Old Elizabeth Hurley Stuns In Dress She Wore 21 Years Ago
She recalled their time together as "very happy" in some posts on Instagram. "I'm posting these pictures because although we went through some tough times, it's the good, wonderful memories of a sweet, kind man that matter," she captions the photoset.
She and her son have a lot of great things going for them right now, despite the loss
https://www.instagram.com/p/CBxghm9l1xU/
Hurley reveals that the two had reconnected over their love for their son, Damian Hurley. "We last spoke on our son's 18th birthday," she writes in the original Instagram post. "This is devastating news and I thank everyone for their lovely messages." Damian, like his mother, is an aspiring model and has been doing some work with modeling in recent months.
Hurley herself has been modeling some swimwear from her new collection, recently posting photos with links to her collection online. It sounds like she's got a lot of good things going for her despite the heaviness this year!