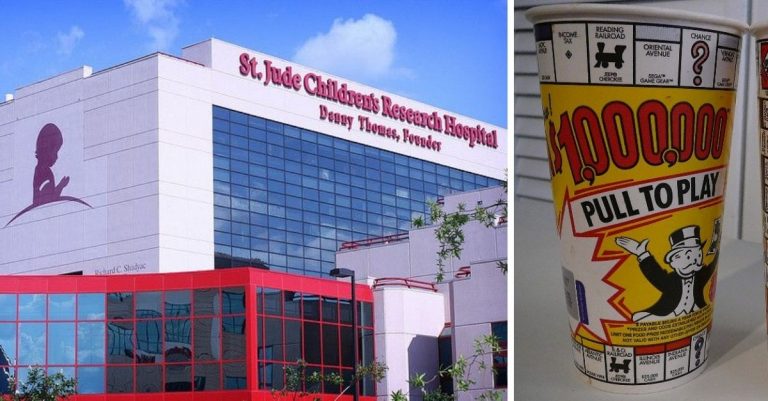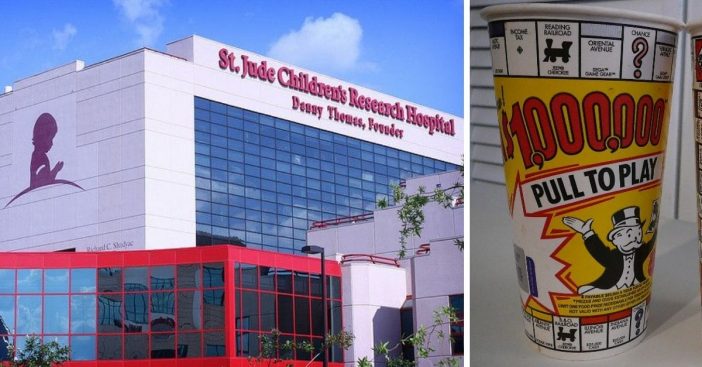 Even if you don't frequent McDonald's, you've probably heard of the McDonald's Monopoly game.  In one of the company's longest-running promotions, customers can collect Monopoly game pieces and tokens attached to McDonald's packaging. The game pieces can be redeemed for prizes ranging from a free food item to a chance to win up to $1 million.
In 2001 police arrested and convicted a former police officer named Jerry Jacobson on charges of mail fraud and conspiracy. He had allegedly been running a $24 million McDonald's Monopoly scam for a full decade. And this odd case only gets more interesting with a surprise donation to St. Jude Children's Hospital.
An Anonymous Donation
On November 12, 1995, a donations clerk at St. Jude Children's Research Hospital discovered a mysterious item during her routine morning mail-opening session. A $1 million winning McDonald's Monopoly game piece had anonymously been donated. Wishing to honor the donor's request for anonymity, St Jude's made no attempt to investigate, and for six years the Monopoly piece remained a mystery.
RELATED: Over 50 Former Franchisees Sue McDonald's For Racial Discrimination
Years later, the source of the donation became apparent during Jacobson's trial. Jacobson had been committing mail fraud in order to procure winning Monopoly pieces. But instead of cashing them himself, he provided others with the pieces in exchange for a cut of the profits. In this way, he was able to avoid suspicion for many years. The St. Jude's donation allegedly occurred because Jacobson could not find someone to help him cash in before the deadline.
Legal Ramifications
In court, Jacobson confessed that he had been the one to mail the anonymous donation. He reportedly used this fact in an attempt to reduce his prison sentence. Regardless, he was sentenced to three years in prison and forced to pay $12.5 million in restitution. McDonald's allowed St. Jude's to keep the $1 million donation.