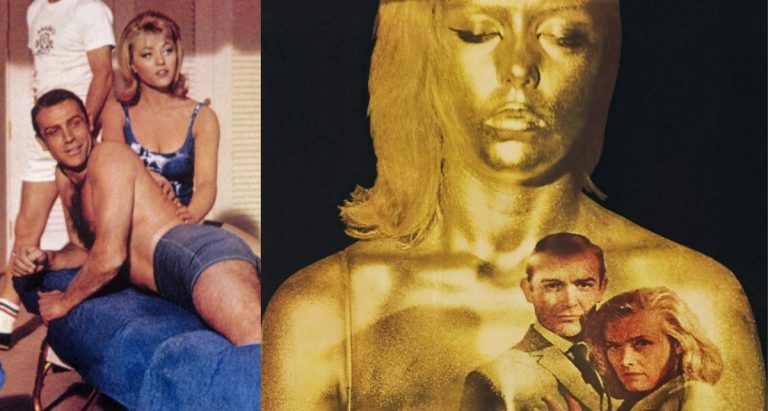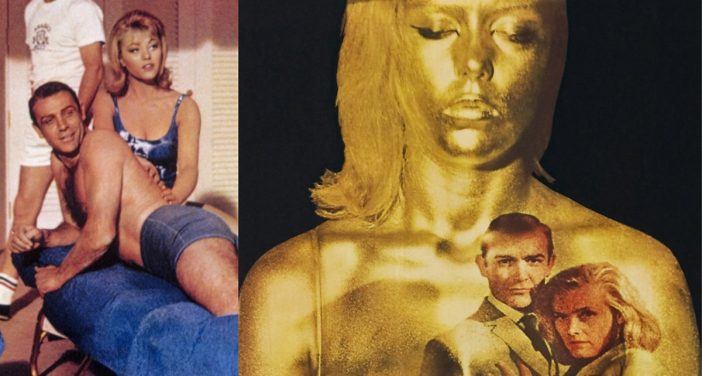 No matter how many films there have been in the series or to whatever number their ranks may swell, there's something special about the elite club made up of "Bond Girls," and whenever one of them passes, Hollywood always seems to lose a bit of history. Now it's Margaret Nolan, best known as "Dink" in the third James Bond big screen adventure Goldfinger, who has died. She was 76
Born October 29, 1943 in England, Margaret's career began as a glamour model. In 1964 she appeared in the films It's a Bare, Bare World!, Saturday Night Out, The Beatles' movie debut A Hard Day's Night — she's in the casino scene with Paul's grandfather ("He's very clean, you know") — The Beauty Jungle and, of course, Goldfinger.
Golden Girl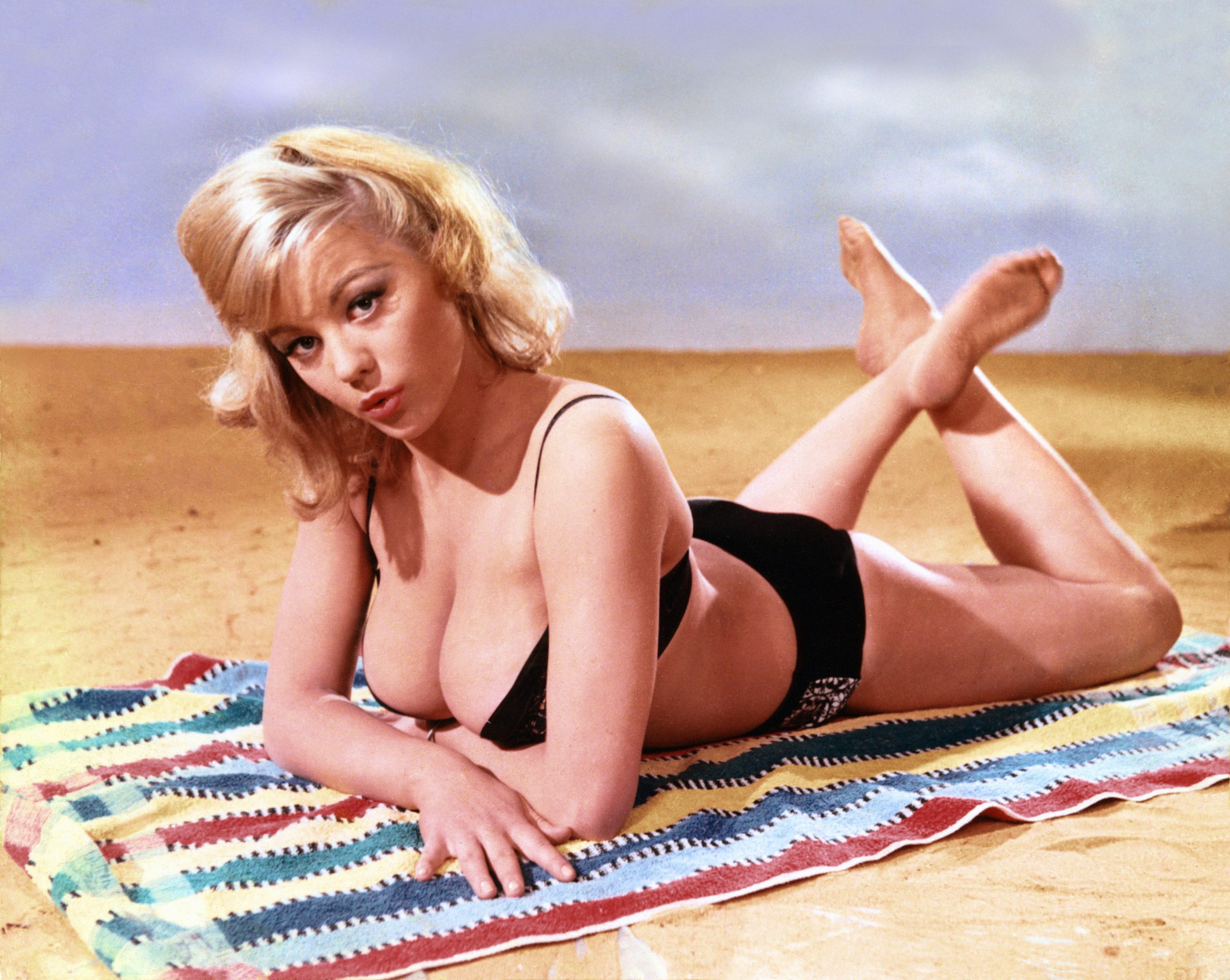 Back then, her sequence with Sean Connery was quite funny, though today one could say it … uh … borders on the edge of being sexist (you can see it below). What many people may not realize is that Margaret's role in the film is actually much bigger than you might think. She's also the woman in gold that we see in the title sequence as Shirley Bassey sings the main theme, and she was utilized in the film's advertising campaign.
RELATED: 50+ Facts About Bond Girls That Would Get 007 Hot Under the Collar
"I'd never earned so much money in my life," she admitted in an interview with Den of Geek. "It probably took two or three weeks. I was going to be the Goldfinger girl, so I did everything — the record cover, the book cover … then, when I pulled out of that, there was a lot of confusion."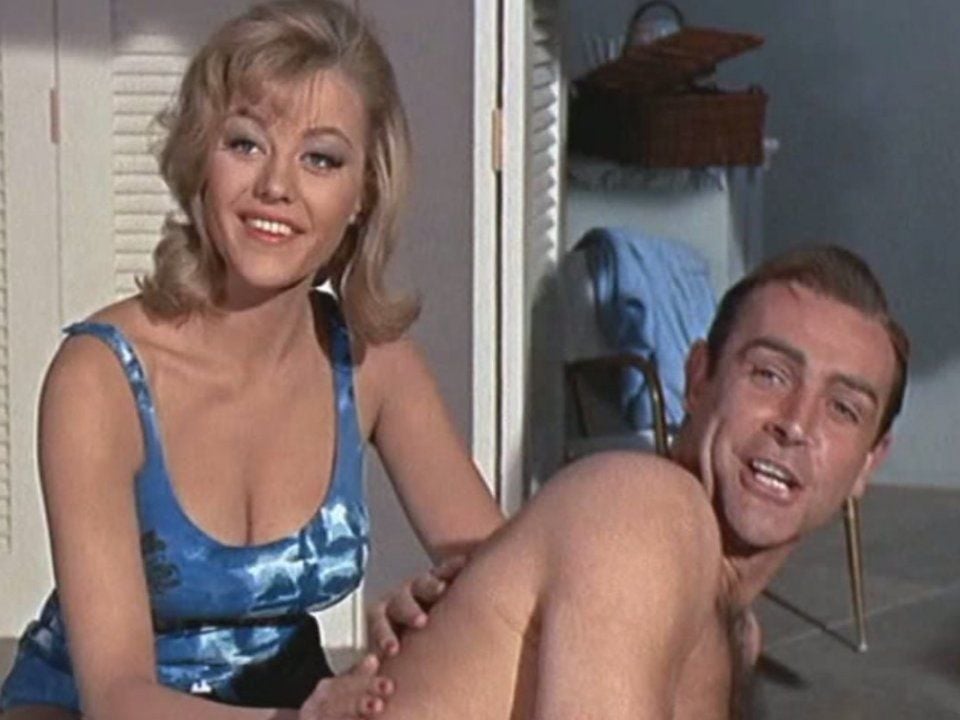 It seems that because her future husband was extremely political, she had to pull out of what would have been a two-year promotional campaign for the film. "They [the producers] were quite pissed off, because they'd already spent loads of money on me," Margaret said. "It was because of what was going on politically at the time, and I wanted to do more serious stuff and be taken as a serious actress. Also, my husband didn't want me to go away for two years as well; it meant touring the world."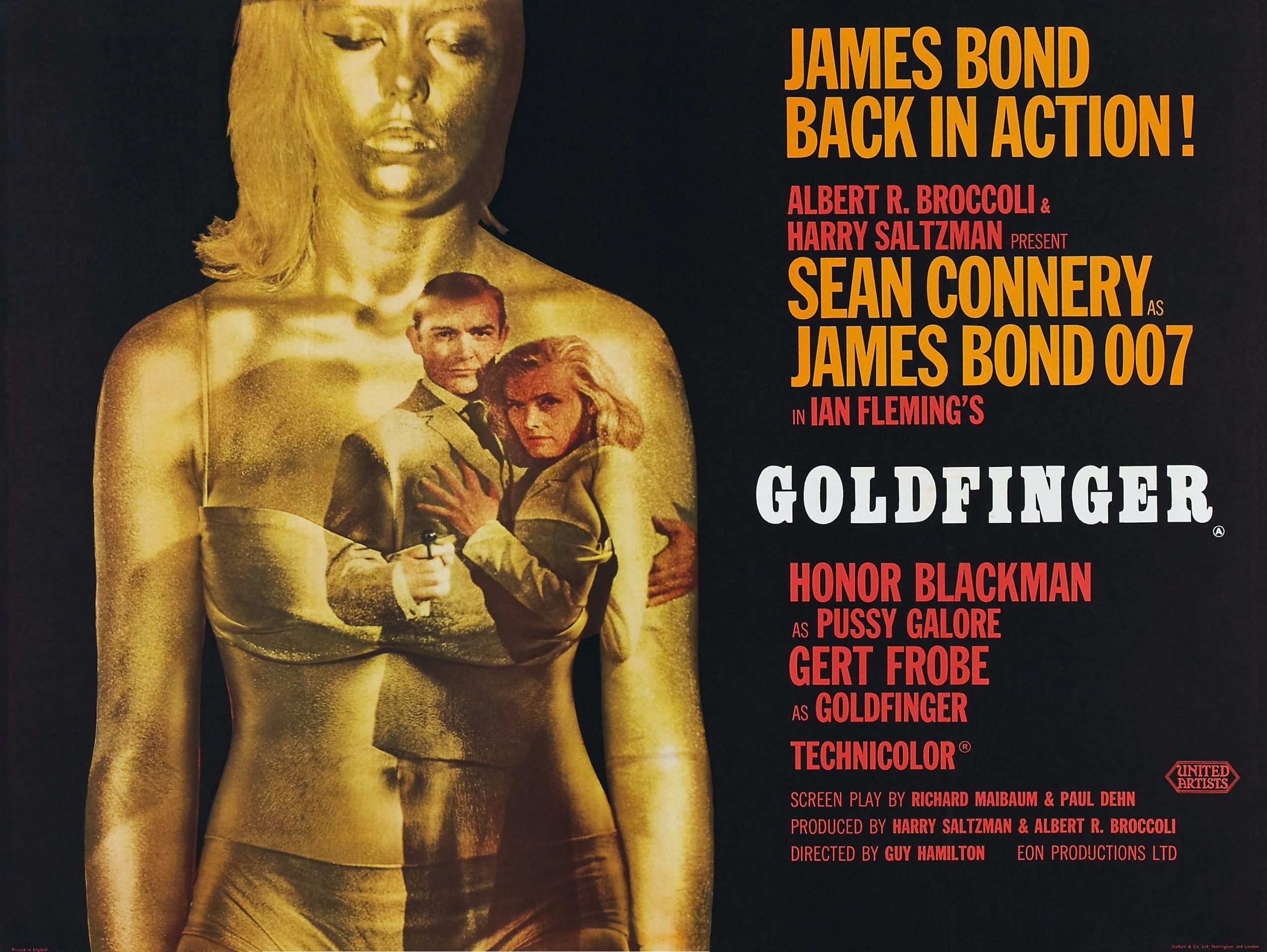 She continued appearing in films (nearly two dozen of them), usually in small but sexy parts, ranging from 1965's Ferry Cross the Mersey to next year's Last Night in Soho. She quenched her thirst for more serious fare on the London stage, appearing in a variety of shows, many of them politically oriented. There were also many British television appearances, the last being 2015's Crown Court.
Margaret was married to Tom Kempinski from 1967 to 1972. She had two children. Her death took place on October 5, 2020.