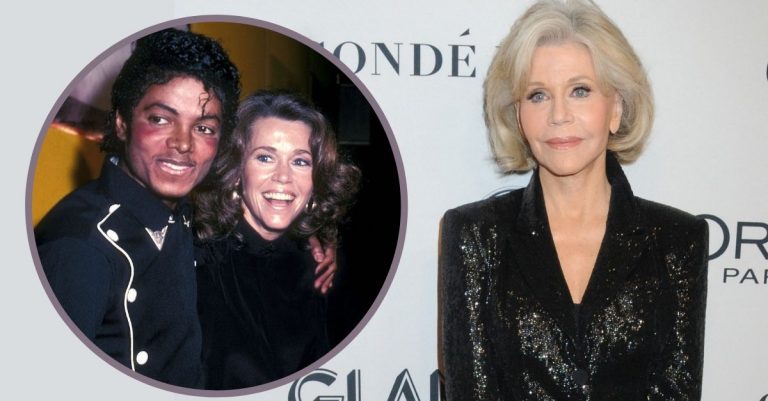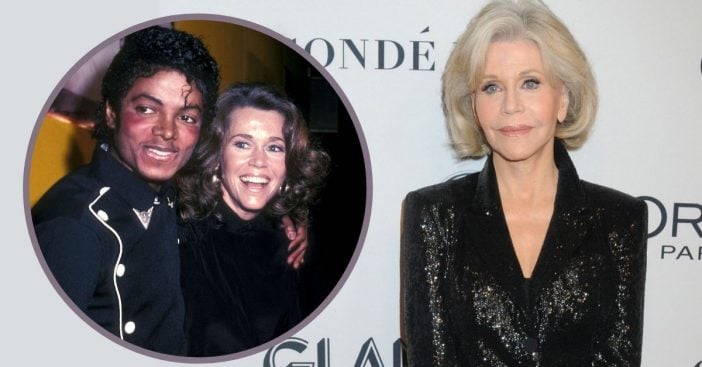 Yes, this actually happened. During an appearance on Watch What Happens Live, Jane Fonda recalled her friendship with the late King of Pop, Michael Jackson. When Jane was in the process of making 1981's Golden Pond in New Hampshire, she says that Jackson lived with her for a week. "He slept on a mattress that he pulled out on the floor of the living room. I slept in the loft upstairs," she tells host Andy Cohen.
Jane recalls Jackson being "very touching" and a "very interesting character." She adds, "I knew him pretty well. I went to his house a lot. He came over to my house a lot." They were much closer around the same time Jackson released Bad in 1987.
Jane Fonda went skinny dipping with Michael Jackson…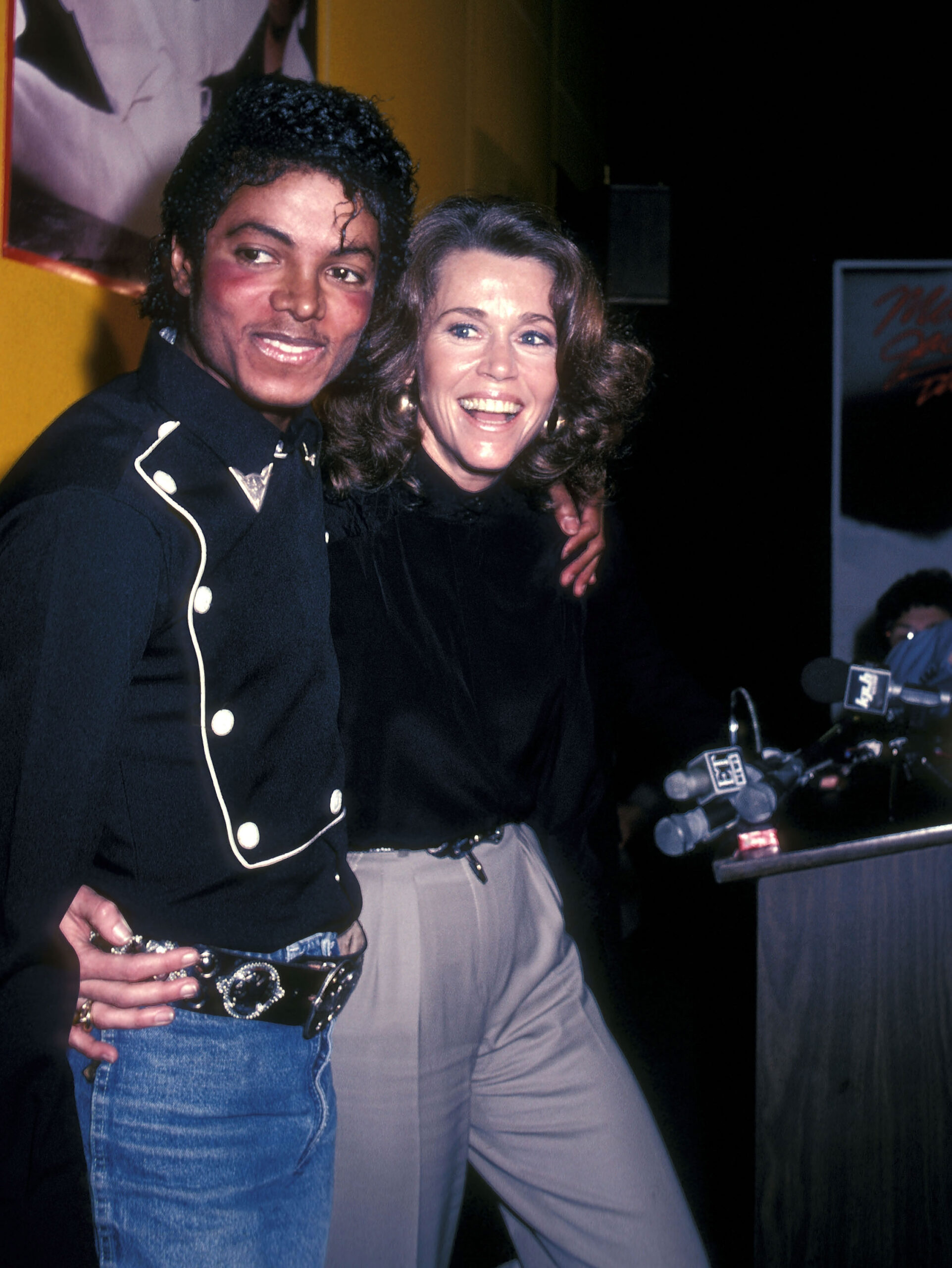 "I skinny-dipped with him, how about that? Put that in your pipe and smoke it," Jane surprisingly adds in her usual wit. She didn't delve too much further into that. She followed up on another topic, that she wasn't a big partier when a fan asked about a photo of her and Jackson together at a party. "I didn't like those scenes too much," she says of the club in mention. "I only went twice, and I didn't like it."
RELATED: Ted Danson Is The Latest Celebrity To Be Arrested At Jane Fonda's Climate Change Protest
Jackson, however, wasn't the only celebrity that Jane got close with. Well, Jane technically didn't get too close to this singer, but she regrets it to this day! While speaking to The New York Times, Jane says Marvin Gaye was "a great regret" sexually for her. She reveals that Gaye wanted to sleep with her, but she rejected it because she was married to Tom Hayden at the time.
"I was meeting a lot of performers to try to do concerts for Tom and the woman who was helping me do that introduced me to Marvin Gaye," she says. Jane also learned after Gaye's death that he had a photo of her on his fridge. While Jane has sworn off sex and relationships after turning 80, she sure did have a wild and exciting past!