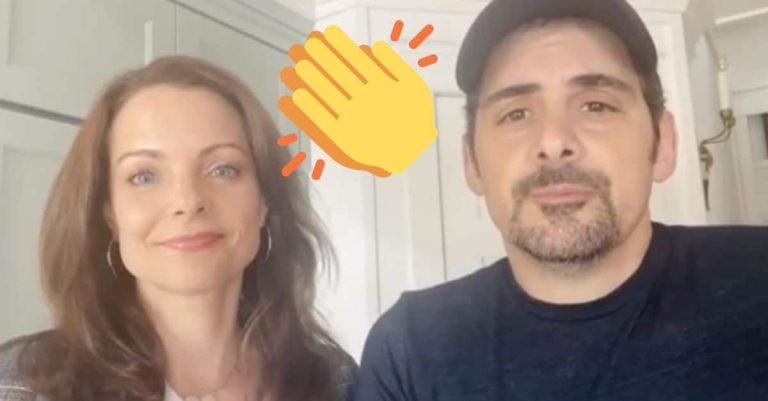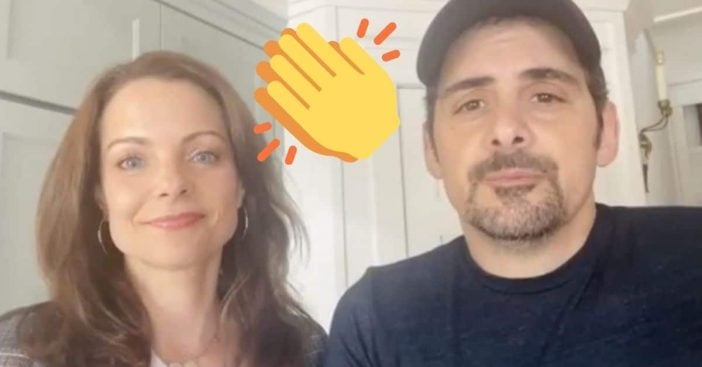 Country music star Brad Paisley and his wife Kimberly Williams-Paisley are hoping to feed thousands of families in need. They started the Million Meal Donation Tour and have pledged to donate 1 million meals this month alone.
The tour began in Detroit and will run for two weeks in cities including New York, Atlanta, Miami, Los Angeles, and more. Brad and Kimberly will be visiting food banks in these cities. They aim to provide nutritional meals to those who are struggling right now during the pandemic.
Brad Paisley and his wife are helping families in need of food
View this post on Instagram
The couple also opened a free grocery store in Nashville this year. Kimberly said, "So many of us feel helpless during this time. It just feels like there's one disaster after another. One challenging situation after another. But it's been really wonderful for both of us to have this outlet that was coming into fruition. We can't solve all the problems. But to tackle this issue, it's been really empowering."
RELATED: Brad Paisley Offering Free Food And Delivery To Seniors During Coronavirus Pandemic
View this post on Instagram
Brad added, "Now it's a matter of what's happening and trying to figure out how to not let people fall through the cracks. It's been a lot of people who have been poor for a long time. But then, there are others who were financially sound six months ago, but now have fallen on hard times. We are seeing this first-hand. We are trying to meet their needs."
It is so great to see people giving back!