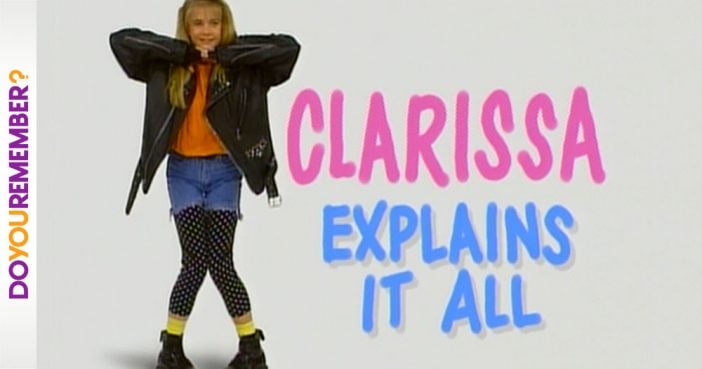 Why do all millennial children connect with this obscure Nickelodeon sitcom that launched Melissa Joan Hart's career? One word, directness. Hidden behind the drool-worthy outfits, this kid's show actually had a strong point of view and a lot to say to people. Clarissa Darling would break the fourth wall, talk to the audience, and dole out unsolicited advice like dinner at your aunt's. Think of it as a cross between Sesame Street and Frasier.
More confused now than a paragraph ago? Okay…well besides helping kids and tweens grow-up Clarissa Explains It All was the first show on Nickelodeon with a female lead (take that patriarchy), and probably introduced most of us to Comic Sans.
Apart from that she had an iconic 90's style that blended grunge, urban, prep, and goth into a mesmerizing look. Clarissa's signature style was created by fashion editor Lisa Lederer. Clarissa wasn't really a tomboy and she wasn't really the weird girl. She was always just herself, she explained in Slimed!. It felt like what we were doing was creating this girl in a more real way, to represent the way that girls normally dress.
Check out these stills from the show to plan your latest thrift shop trip for 90's throwback gear or click the link to watch Clarissa!