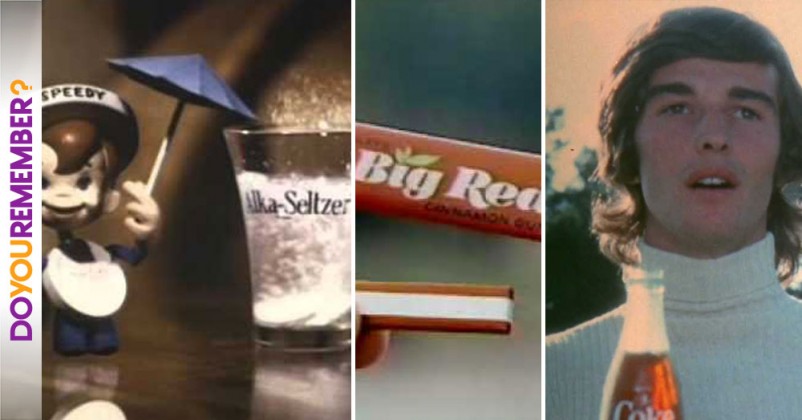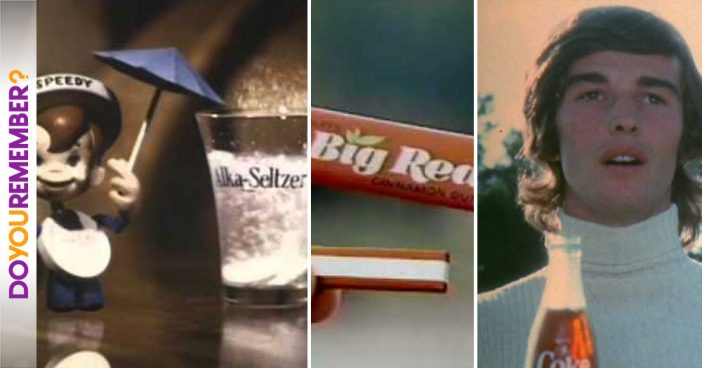 A trip to the grocery store can be a disheartening task. Only three lanes out of seven are open, jammed with shopping carts overloaded with enough food to last a month. Of course the express lane is closed and you only have one item. And then you spot it, out of the corner of your eye—a package of Mentos—and suddenly, just like in the commercials, all your worries fade away as you sing along to a '90s jingle that is now gone but definitely not forgotten. Mentos was even featured in cult classics such as 1995's Clueless, when the film featured Tai singing along to the commercial in Cher's living room. Sadly, commercials like these are no longer around, but their legacy lives on in our tune-filled heads as we peruse grocery stores and wait in checkout lines everywhere.
Mentos
No matter what unfortunate situation you fell into (sitting on a freshly painted bench or ripping your dress), Mentos had your back. Just pop one of these chewy mints in your mouth and whatever problem or situation you faced faded away. Mentos was always there to save the day.
Big Red
If only everyone you kissed had a pack of Big Red on them. (If you grew up in the '80s, maybe they did.) Although the gum had a tendency to lose its flavor fast, there was still something great about the song—it inspired seizing the moment.
Kit Kat
Kit Kat's genius jingle is forever stuck in our head. Seriously, when's the last time you saw one and didn't sing the song?
Band-Aid
Band-Aid's catchy commercials, featuring a troupe of injured but musically merry children, made the first-aid sticker so fun and cool that kids wanted to sport the stickers even when they weren't bruised or bleeding.
Alka-Seltzer
Spokesman Speedy happily sings the jingle but doesn't remind us how hard the tablet is to swallow or how it leaves a lingering chalky taste. Either way, Alka-Seltzer's catchy ad campaign not only introduced many people to the word "plop" but popularized it, as well.
Burger King
If only we were greeted with a cheery song each time we purchased a Whopper. In the 1970s, the friendly cashier encouraged the family to "have it their way," and so they did, changing the order to better suit their tastes. We don't think this would fly nowadays.
Coca-Cola
The soft drink's iconic jingle featured a multicultural group of teenagers standing on a hilltop singing. It was so popular that it even spawned a couple of covers. English rock band Oasis later sampled the jingle as well as a few of the lyrics, resulting in a lawsuit.
Meow Mix
https://www.youtube.com/watch?v=IOYXufhqvNo
The Meow Mix commercial cracked the universal cat code. If your feline meows long enough, you'll be able to decipher exactly what it is they want to eat.
Oscar Mayer
The songs may have been a bit weird ("I'd love to be an Oscar Mayer wiener," and, "My bologna has a first name…"), but the meat company totally killed us with cuteness.