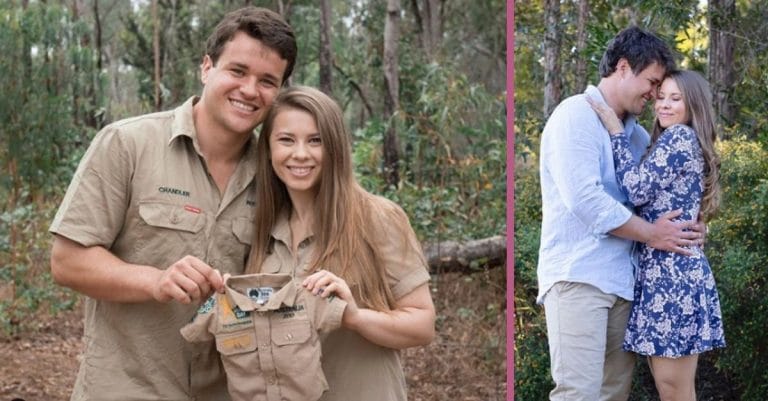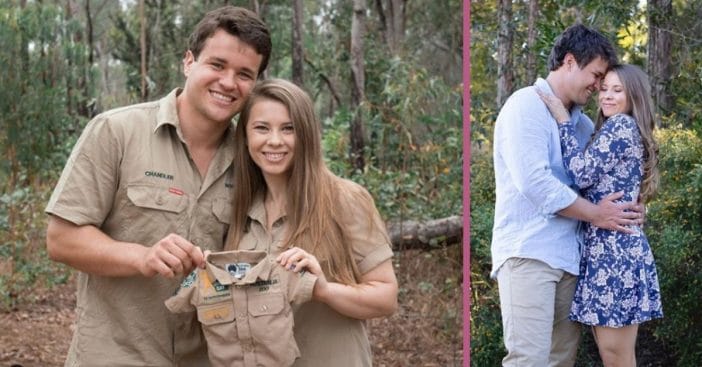 It was just last week that Bindi Irwin and husband Chandler Powell announced that they were having a baby! The pair got married back in March and announced recently that they would soon be welcoming a "baby Wildlife Warrior" to the family. A family insider speaks to news outlets, saying that Bindi thinks she could be expecting twins!
"Robert's telling everyone he hopes he has a nephew, whereas quietly Terri would love a granddaughter," the insider says. "What Bindi's not telling many people yet is that she feels like it could even be twins, so perhaps each of them will get their wish!"
Could Bindi be expecting twins? Maybe!
https://www.instagram.com/p/CDvqncwhmXJ/
The insider continues, "Bindi is thrilled but tired. She's finding it difficult having her energy sapped and isn't her usual bubbly self. "Chandler, Robert and Terri are waiting on her hand and foot, and Chandler is a doting dad already. He brings her cups of tea to soothe her tummy."
RELATED: Bindi Irwin And Husband Chandler Powell Are Expecting Their First Baby
New Idea reveals that Chandler's older brother Cameron and his wife Kristin are also expecting. They are due around the same time as Chandler and Bindi's baby (or babies)! "Chandler's parents [Chris and Shannan] are already calling the babies the Powell twins, so it'll be double the joy one way or another!" the source says.
A lot of family baby news
https://www.instagram.com/p/CDW-08uBWaS/
They continue, "Chandler and Cameron are the mirror image of each other, so Chris and Shannan are hoping history will repeat. It is a time tinged with sadness for them as they can't travel to Australia to be with Bindi and Chandler, but they've promised to keep them posted with pictures and videos every step of the pregnancy."
All of the happy baby news in the family has made Terri nothing short of happy and emotional. "Words cannot express the love that is filling my heart. While I wish Steve was here to share this beautiful moment, I know he would be so proud." As for names, Bindi is already thinking hard on them, and wants to honor her late dad Steve in some way. "She's a real planner and is thinking of baby names already. Of course, she likes 'Steve Christopher' – after both her and Chandler's parents – if it's a boy, and 'Stevie Sue' if it's a girl. Sue is her own middle name, and Sui was the name of her dad's beloved dog," says a source.
A very happy and adventurous life is in store
https://www.instagram.com/p/CD4xo2XBMHX/
"Bindi is the first to admit she's a little nervous and there's a lot to do before baby arrives, but with her family by her side, she knows it will be OK," the source continues. "She's already fantasising about bringing her child – or children – on croc trips as soon as they're old enough, just like Steve did with her!" Sounds like the baby (or babies) will be in for an exciting life with the Irwins!