Queen Elizabeth II's 94th birthday just passed on April 21st and many celebrities took the chance to post throwback pictures of them meeting her. Olivia Newton-John was one of them, sharing a moment in history when she was able to meet her Majesty in 1980. "Happy 94th Birthday to Her Majesty Queen Elizabeth II, a woman I greatly respect and admire and was fortunate enough to meet – a great honour for me," Newton-John writes.
She continues, "I had hoped to meet her again this June for my investiture as Dame but it looks unlikely for now but, I am so grateful for this prestigious recognition."
Olivia Newton-John reminiscences on meeting the Queen
https://www.instagram.com/p/B_QwyF8DK3y/
Alongside Newton-John in the photo is actor Paul Hogan, who many fans couldn't help but comment on. "Mr. Dundee looks like he is hiding a crock in his shorts," one fan writes. Another says, "Love Paul Hogan in the short shorts 😂 awesome photo."
RELATED: A New 'Crocodile Dundee' Movie Is Coming Soon
May fans also congratulated Newton-John on becoming a Dame! "Congratulations on your becoming a Dame! Well deserved 🙌❤️" someone writes. Another comments, ""👏👏👏👏Happy Birthday to the Queen. Love you my Dame 💜💜🌈🌈"
The Queen's birthday plans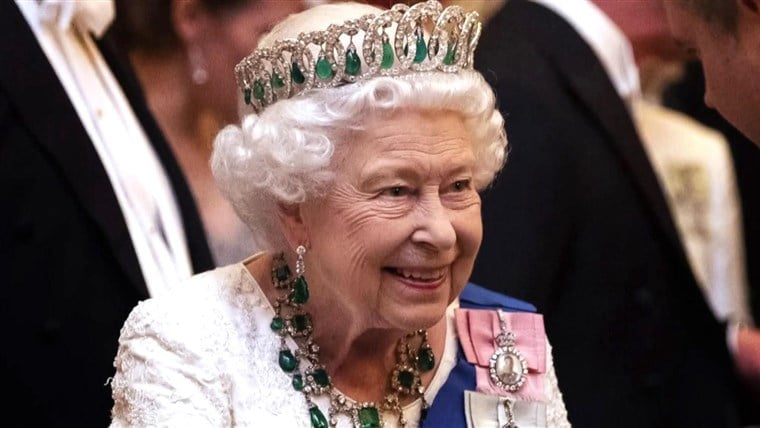 As a result of the ongoing coronavirus, Queen Elizabeth has stated that her usual birthday celebration plans have been canceled. This includes the special gun salute and celebration of Trooping the Colour in June. Neither event has any plans for rescheduling. The Queen also made a somber statement for her birthday, addressing some tragic world events. She acknowledged the horrific shooting in Nova Scotia and said she will be spending her birthday at Windsor Castle in quarantine with Prince Philip.
Check out the video below from the 1980 Royal Variety Concert.