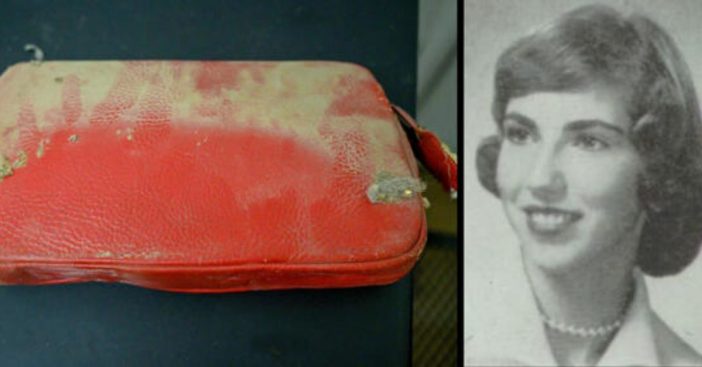 A teen's purse went missing in 1957 at North Canton Middle School. It was found 62 years later behind a locker and provides a glimpse into the school girl's life and some incredible backstory.  Chas Pyle, who is a custodian at the school, was the one who found the purse wedged between a locker and the wall in 2019.
Pyle was beginning to do repairs when he came across this purse covered in dust. He brought it to the school's office. They were able to get in touch with the family of the original owner of the purse. North Canton City Schools shared more on the items inside and the woman who lost them all those years ago.
Purse is missing since 1957, finally found with an entire backstory on a former student
https://www.facebook.com/NCCSvikings/posts/1271919706341054
The purse once belonged to Patti Rumfola, who graduated from the school in 1960. Back then, the school was called Hoover High School. With a lot of help, the school was able to track down Patti's family. They sadly informed everyone that Patti had passed away back in 2013. However, Patti's five children now have an incredible piece of their late mom's history to hold onto: the red purse.
RELATED: Students Open Time Capsule From 1993 And Find Out How Much Has Changed In 25 Years
The kids were soon able to dig inside the purse to see what the items were. They were able to find photos, makeup, notes, and other personal items that belonged to their mom in the late '50s. With the family's permission, North Canton City Schools shared photos of the contents of her purse.
More information about Patti Rumfola and her life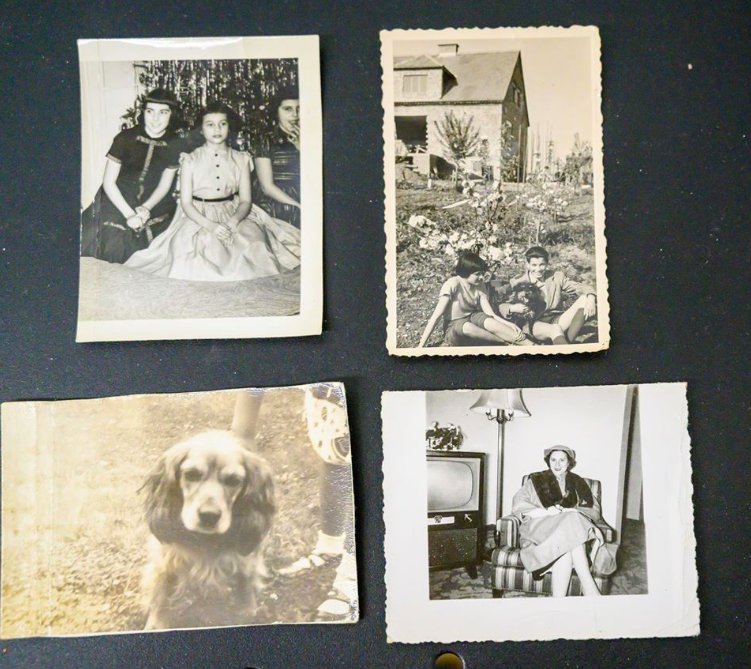 What we learned from Patti is that she liked to chew peppermint-flavored Beech-Nut gum. She also had a friend named Bonnie and wore Hazel Bishop lipstick in the shade "Pastel Pink." Patti was also a member of the American Junior Red Cross. Included in the purse was a library card with the expiration year of 1960, a YMCA membership, and old ticket stubs. Patti's wallet was also in there that was completely faded.
Her full name was Patricia R. Michele and she passed away at 71 years fo age. She was born February 25, 1942. Patti would grow up to work as a teacher and help to establish Punxsutawney's Theatre Arts Guild and the Young Women's Club. Patti was also a member of numerous book and quilting clubs. She was an active member of the Reitz Theatre as a costume designer and seamstress.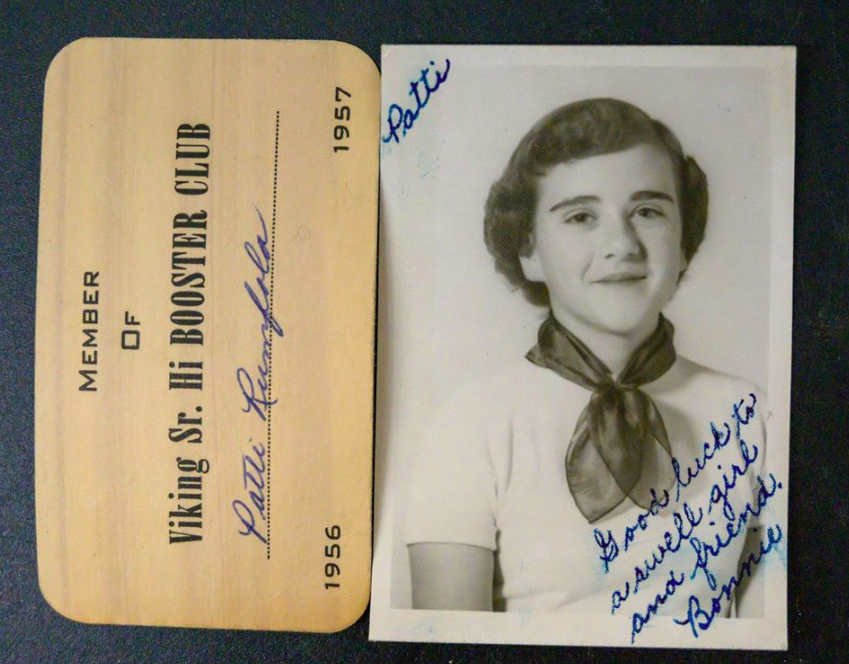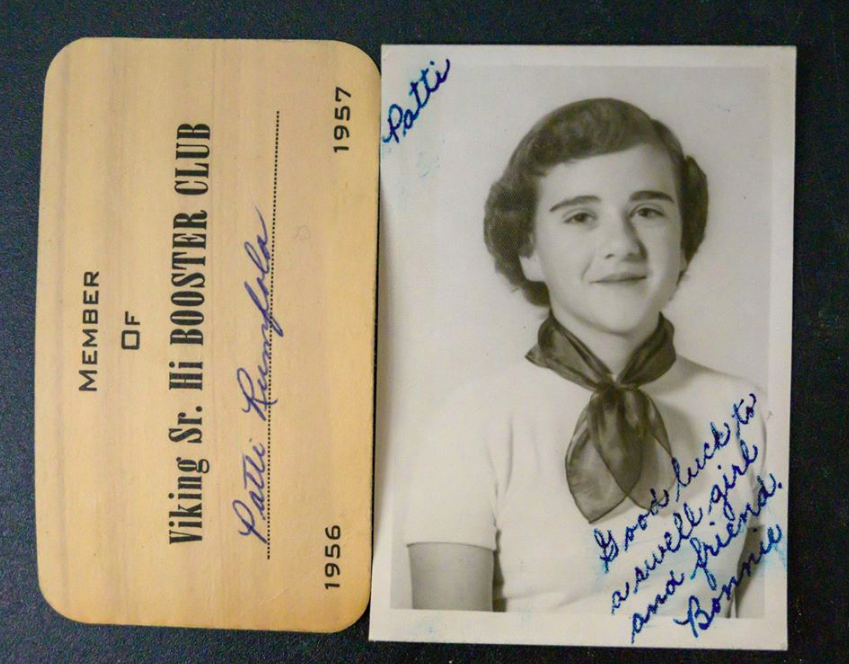 What an incredible discovery to be made with so much history! Be sure to check out the Facebook post above to scroll through all of the amazing photos.