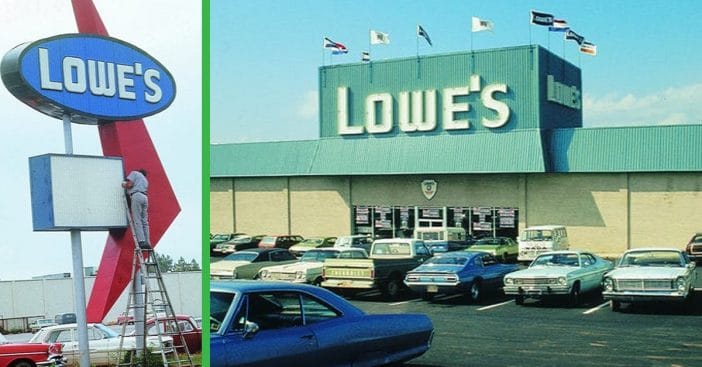 The home-improvement store Lowe's dates all the way back to 1921. Founded by businessman Lucian Lowe, the very first store came about in Wilkesboro, North Carolina as North Wilkesboro Hardware. Lowe's son, Jim, and his father-in-law, Carl Buchan, would soon run the business together. Buchan would spin off the company's hardware business to create the home-improvement store we know today.
It's now one of the large home-improvement retailers in the world. The logo and design of the stores have gone through quite the change since the '20s. Check out some of these photos of what it looked like back in the day!
Lowe's when it first opened… circa 1921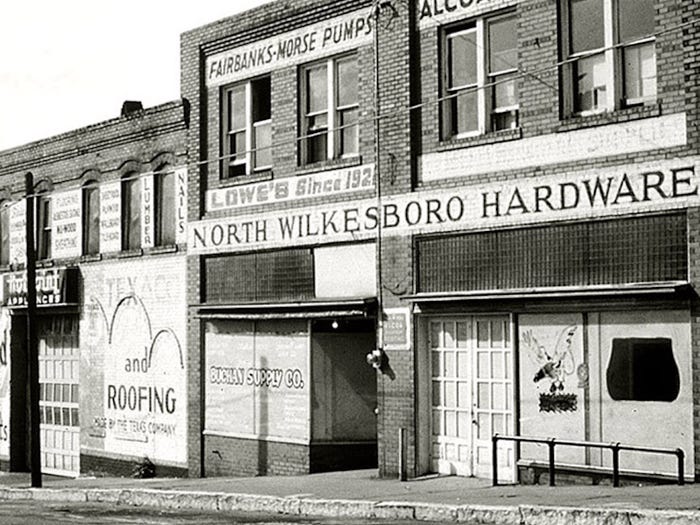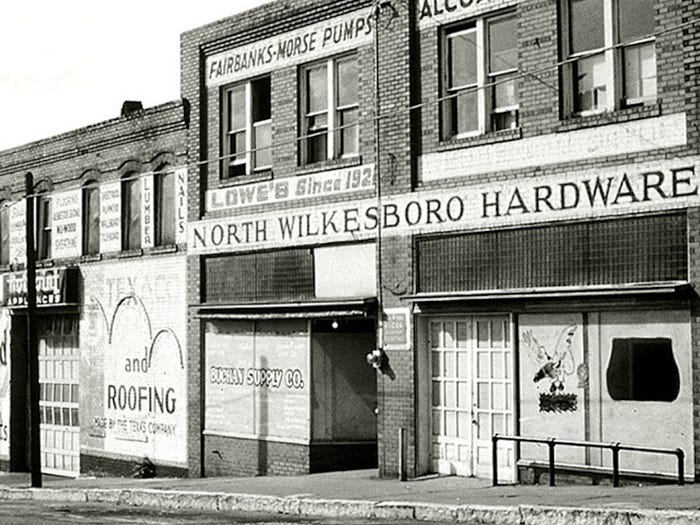 Lowe's as North Wilkesboro Hardware in 1921. I can't believe how small it looks here knowing how big Lowe's retailers are today!
RELATED: Lowe's Opens Its First Scratch-And-Dent Outlet Store
The original founder died in 1940, so the store went to his daughter, Ruth. She would then sell the business to her brother, Jim, and would keep the store running while he and her husband, Carl Buchan, went off to serve in WWII.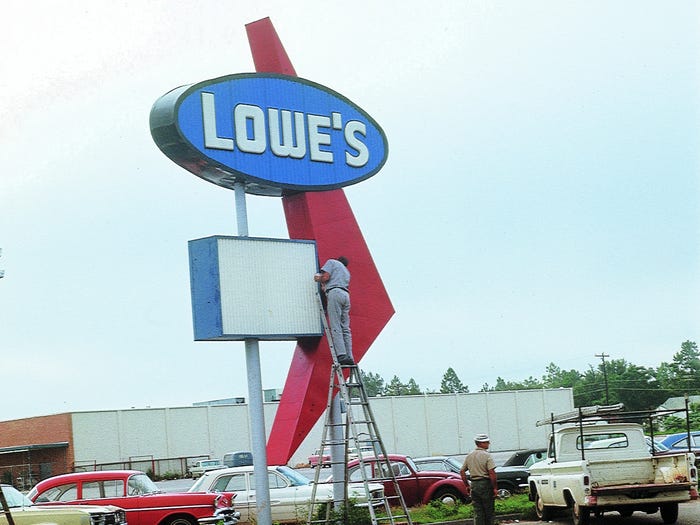 It was 1943 when Buchan officially became a partner with Jim to the business. Lowe's would officially become a general merchandise chain in 1949, with 15 stores by 1960. However, Jim and Buchan would disagree on the general direction of which they wanted the store to go in.
The pair would split in 1952. Jim wanted Lowe's to be associated with groceries and Buchan wanted it to stick with hardware, what it originally was founded as. It was Buchan's vision and creative process that would ultimately pave the way for a modern-day Lowe's.
Read onto the NEXT page for more nostalgic photos and history about Lowe's…