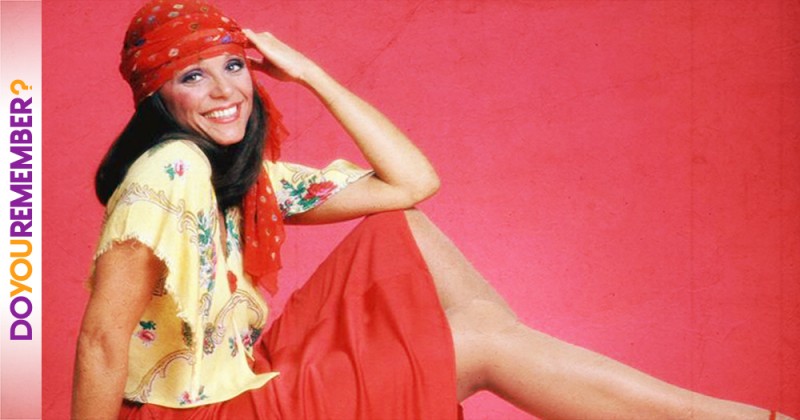 Television has always been an accurate barometer of cultural values and aspirations. In the 1950s, led by an Army general, America reinvented itself after a war, as GI's bought up tract housing and a new middle class was born. At the same time, every home soon had at least one TV.
Bored with the stolid grey of conformity, the country exploded in psychedelic color in the late '60s, as personal expression, women's liberation, sexual freedom and drug experimentation changed how we talked, how we looked and what we thought.
With a new baseline established, TV simultaneously portrayed and codified social interaction and status. Nowhere were the changes reflected more distinctly—and some would say more simplistically—than in the representation of women in society. Once relegated to housework and child rearing, prime-time women burned their aprons along with their bras and became stars in their own right. One situation comedy alone, The Mary Tyler Moore Show, spawned two eponymous female-led hit programs—Rhoda and Phyllis—as well as Lou Grant.
DoYouRemember will be featuring the most important—and most loveable—women to appear on TV, from the 1950s to the 1990s. To start this series, it's only fitting that we begin with one of our favorite—and funniest—TV actresses of all time, Valerie Harper. Today, it was announced that she would be appearing on the next season of Dancing With the Stars.
Valerie Harper appeared in numerous Broadway, TV and movie roles before landing the part of Rhoda Morgenstern on the seminal The Mary Tyler Moore Show. While Mary was the self-effacing Midwestern shiksa striving to make it in the big city (Minneapolis), Rhoda was the brassy, ballsy ex-New Yorker who lived upstairs.
Rhoda was riotously funny, irreverent and also unapologetically Jewish. She wore her ethnicity like a crown, and served as a role model for the insecure Mary. Beneath her bravado, however, Rhoda was single and lonely. Her romantic status—and the three women's (Mary, Rhoda and Phyllis) approach to it—was a leitmotif recurring throughout the series. Rhoda dealt head-on with issues generally skirted on TV, including her own body image.
Rhoda was spun off and the title character returned to New York. She met a guy, and they planned to live together prior to getting married—a bold decision at the time. But tradition—and the urging of her mother, Ida—prevailed, and Joe and Rhoda were married and moved into an apartment attended by the incredible voice of Carlton, the doorman.
Rhoda was one of the '70s' top-rated shows, and gave Valerie the profile to pursue a wide range of philanthropic and political causes.  As a co-founder of L.I.F.E., she helped feed thousands of Los Angeles' neediest. She was active in the Women's Liberation Movement, and was a vocal advocate of the Equal Rights Amendment.
In 2009 she was diagnosed with lung cancer. In March of this year, she revealed that she had leptomeningeal carcinomatosis, a rare form of cancer. Despite her doctors' prognosis of her having but three months to live, Valerie is undergoing chemotherapy, and continues to speak publicly about the things that matter to her. And as we said above, she was last seen on Dancing With the Stars.
For making us laugh, for making a difference to thousands of others, for her heroic fight for her life, we thank Valerie Harper so much.
See More Valerie Below…