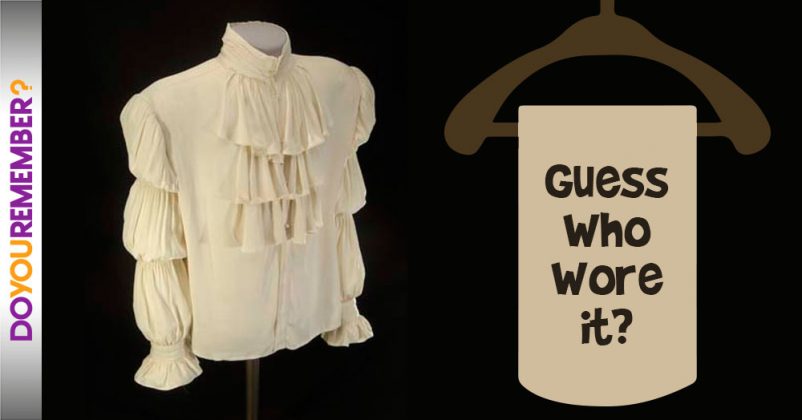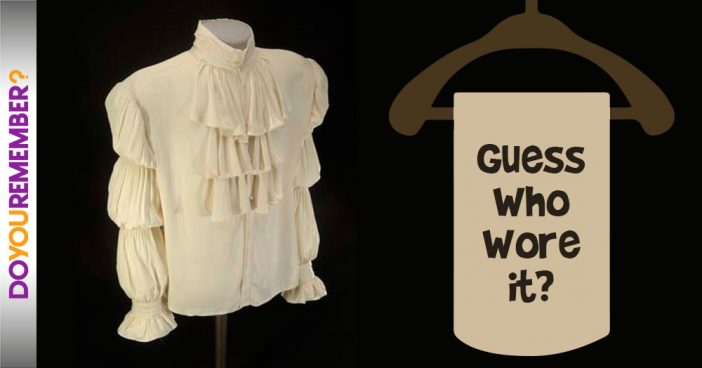 It's Jerry Seinfeld!
The "puffy shirt" of Seinfeld made its debut in 1993. The memorable moment in which Jerry dons the shirt for the Today Show instantly became an iconic episode for fans of the show. Between Jerry looking like a "pirate" during his interview, the source of jokes amongst the gang, and the shirt being the product of Kramer's "low-talker" girlfriend, this costume became unforgettable.
In fact the shirt is so iconic that certain box sets of the series even include a mini "puffy shirt" collectible. More recently, the "puffy shirt" has spent time in the Smithsonian as an artifact of American culture.