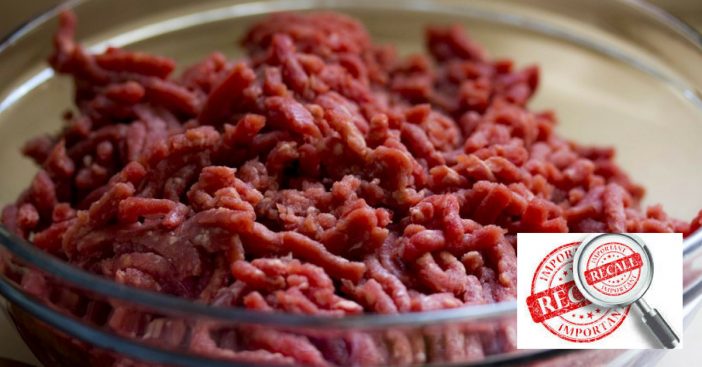 If you are planning to grill up some burgers this Labor Day weekend, you might want to check your beef first. The latest food recall is for 12 tons of raw ground beef. It has been recalled due to possible E. coli contamination.
The U.S. Department of Agriculture's Food Safety and Inspection Service (FSIS) announced that Cargill Meat Solutions has recalled nearly 25,300 pounds of ground beef. It may be contaminated with O157: H7, a very bad strain of E. coli.
The beef was produced and packaged Cargill's Fort Morgan, Colorado plant and shipped to warehouses in Colorado and California. If you have any of this meat, check the label. It only affects 10-pound ground beef packages with labels of "EXCEL 93/7 FINE GRIND GROUND BEEF" and "PACK DATE 08/16/2018." You may also see a use or freeze by date of 09/05/2018 and the establishment number "EST. 86R" inside the USDA mark of inspection.
The meat seems to be infected after coming into contact with another product that was tested positive for this strain of E. coli. No word on what product that is yet. This issue was discovered on Wednesday, August 22, 2018.
This potentially deadly strain of E. coli may cause dehydration, bloody diarrhea and stomach cramps within three to four days after being infected. No illnesses have been reported yet, but the manufacturers urge that you throw out the infected meat as a precaution. You may also return it to the store where you bought it for a full refund.
Anyone who has any questions about the recall is advised to call 1-844-419-1574.
What do you think about another food recall? Do you have this ground beef in your home or do you regularly purchase it?
Please SHARE with all of your friends to help spread the news about this recall and keep them safe and healthy!