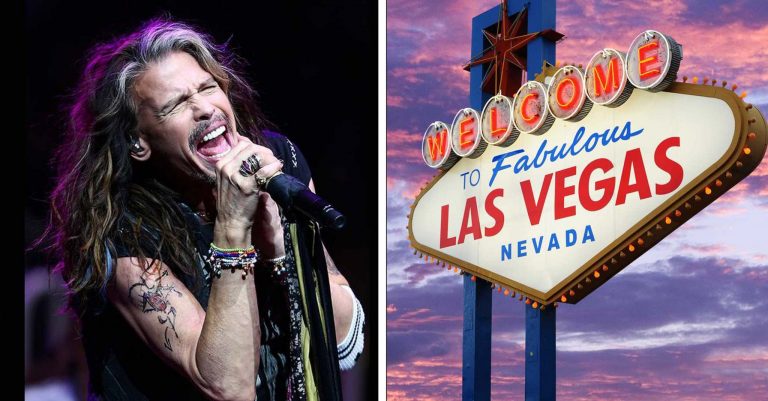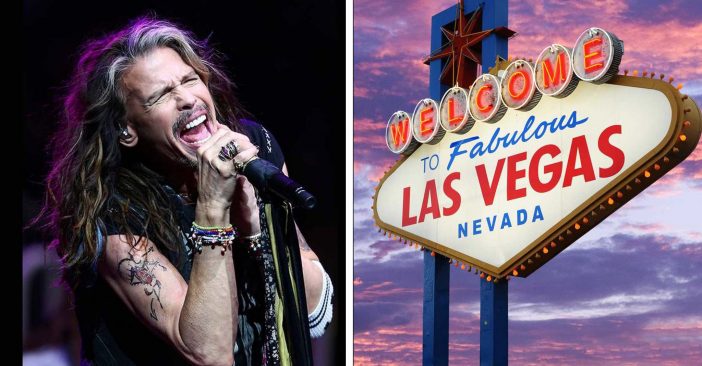 Aerosmith just announced a Las Vegas residency and diehard fans, especially in the Vegas area, are going wild. "We want to bring a show in there we really can't do when on the road, on a regular tour. So we want to bring a show that still has Aerosmith and all the guts of Aerosmith, but has a whole other element to it that we haven't been able to do before," says guitarist Joe Perry.
Several other artists and bands have all had Las Vegas residencies in the past such as Britney Spears, Lady Gaga, The Who, and more. The show kicks off on April 6, 2019 at Park Theater at Park MGM. Ticket information can be found on Aerosmith's official website.
https://www.instagram.com/p/BmGtrGbhiFJ/?taken-by=aerosmith
For those who aren't familiar with the term, a 'residency' is defined as a series of concerts, similar to a tour, but only performed at one location. The band has been going since 1964 and has no plans of stopping. Their most recent studio album was released in 2012 called Music from Another Dimension! and have done a number of tours since that last release. The official title of the tour is called Deuces Are Wild, a fitting name for a wild band!
https://www.instagram.com/p/Bi9maHRB6yi/?taken-by=aerosmith
The Las Vegas residency is happening in light of their 50th anniversary. Perry leaked the news a few days prior to the Today show's announcement during a Sirius XM Radio interview.
He said, "I feel like we've been out of the wind for a while and it seems like it would be a really cool thing to bring some of the history back, so the production is gonna look like that… The history behind our almost 50 years of being together. As soon as you walk into the Park Theater in Vegas, you're gonna feel it."
.@aerosmith announces they're going to have a residency in Las Vegas! #AerosmithTODAY pic.twitter.com/R9tyI27bFW

— TODAY (@TODAYshow) August 15, 2018
The announcement comes just a week after the discovery of their old, abandoned touring van from the 1960s. It was found in the woods of Massachusetts and bought by the American Pickers for $25,000. Aerosmith is a globally known band who have made a name for themselves in the industry. They released their first self-titled debut album in 1973, were inducted to the Rock and Roll Hall of Fame in 2001, and have won a number of awards for their work.
https://www.instagram.com/p/BY3SHISAD0l/?taken-by=aerosmith
Be sure to SHARE this article if you're psyched about the new Aerosmith Las Vegas residency!