You can apparently encounter bed bugs on flights. Recently, passengers on Air India complained about bed bug bites, which then led to a grounding of flights between Newark and Mumbai.
It was reported that these passengers experienced bed bugs all over their seats and received bites all over their bodies. Many passengers took pictures of the actual bed bugs on the seats, while others took pictures of the bites they received. They were not happy!
@airindiain @sureshpprabhu @narendramodi_in Suresh Prabhuji – just arrived from New York on Air India 144 business class with family . All our seats infested with bed bugs . Sir , have heard of bed bugs on trains but shocked to experience on our maharaja and that too business pic.twitter.com/m2GnfOpTO3

— Pravin Tonsekar (@pat_tons) July 17, 2018
Passengers and relatives of those who boarded the flight are outraged. They are reporting that they cannot get in touch with the airline about the situation. Additionally, many are upset that they paid $10,000 to get bug bites on a flight from the very seats they sat in!
What an #airindia #businessclass would do to you? AI still has to get in touch with me inspite if my repeated attempts to get in touch with them. @airindiain @NewYorkTimes11 @cnni pic.twitter.com/tDHfmhX0Vx

— Saumya Shetty (@saumshetty) July 20, 2018
A passenger named Kashmira Tonsekar spoke to The Hindustan Times, saying, "We alerted the crew who sprayed a repellent. After a while, more bugs started coming out from that and other seats." Allegedly, passengers who complained about bug bites were moved into the main cabin where there weren't any, but they had already been bitten.
@airindiain my wife and three kids flex business class AI 144 from Newark to mumbai; now they have bed bug bites all over their body; is this is what we paid $10,000 for???

— Rohan (@roscrow) July 19, 2018
The airline did release a statement about the situation, despite its frustrated customers not being able to get in touch with customer support.
"Air India is deeply concerned with a few reports of "bugs" causing inconvenience to its esteemed passengers," Air India told NBC, "The issue has been viewed seriously and every possible step is being taken to closely inspect and further strengthen our system at every level to ensure that such isolated incidents of passenger discomfiture do not affect our consistent performance."
@airindiain Air India team, are you going to look into this, this is very disappointing I can send you pictures, doctor has prescribed 10 days of medicine for my wife, this was supposed to be a vacation. They flew AI 144 leaving Newark at 2 15 pm on July 18 https://t.co/SWMFDl0yzT

— Rohan (@roscrow) July 20, 2018
The statement went on to say that, "Experienced experts have carried out extensive service on the aircraft from fumigation to overhaul of the upholstery/seat covers/carpets etc to ensure that passengers keep enjoying their in-flight experience with us as always without any complaint of inconvenience."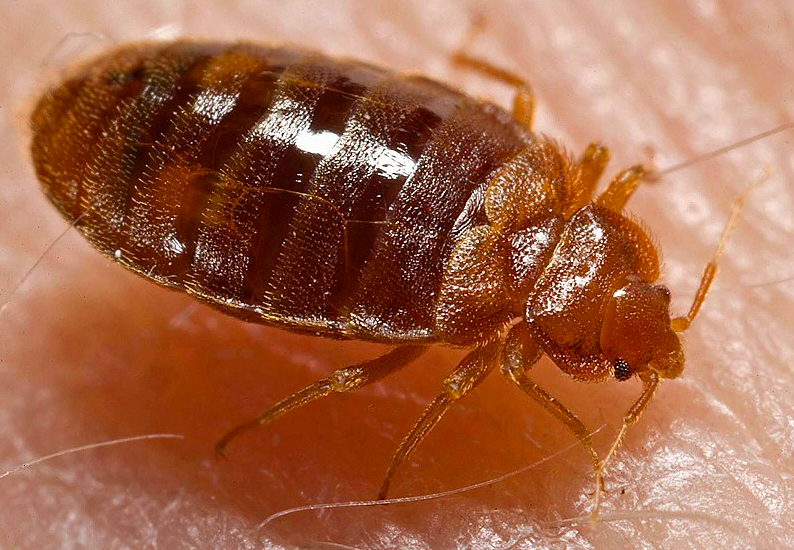 According to sources, Air India has not turned a profit since 2007 and is up for sale. The new owner would be taking on $5 billion in debt. Thankfully, bed bugs do not carry diseases, but they can be found just about anywhere- even in planes!
Bed bug bites usually just look like a raised bump and are painless. Common bite locations include the face, neck, hands, and arms. Typically, no treatment is required for a bed bug bite, but if it's itching like crazy, it's best to apply some anti-itch creams and cool compresses.
Be sure to SHARE this article to spread awareness about airline bed bugs!