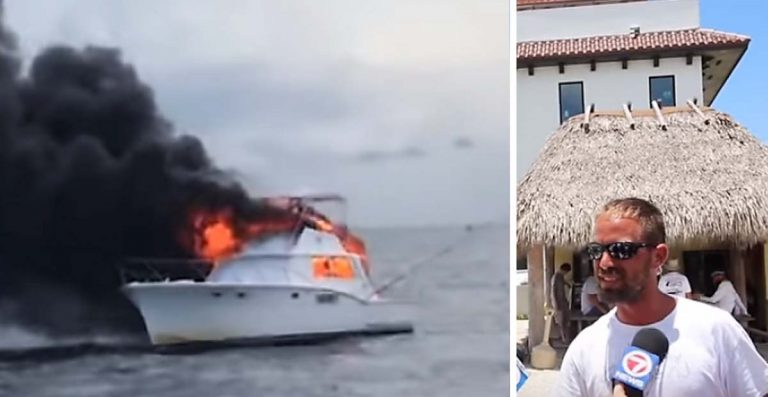 A group of people trapped on a burning boat off the coast of Fort Lauderdale, Florida were rescued in an amazing feat of bravery by a nearby family. A nearby boat witnessed the 45-foot charter boat on fire and then saw another family out to sea race to their rescue.
The family who witnessed the whole thing said they could feel the heat on their faces and could smell the burning boat. They were very close to the incident. They were amazed as they watched a family from the Lady Pamela II boat head to the burning boat's aid.
The Barriger family from Connecticut managed to rescue all six strangers. Fort Lauderdale Fire Rescue arrived to help but they were unable to save the boat because it had already sunk 15 feet. Thank goodness the Barriger family came to the rescue! Who knows what could have happened.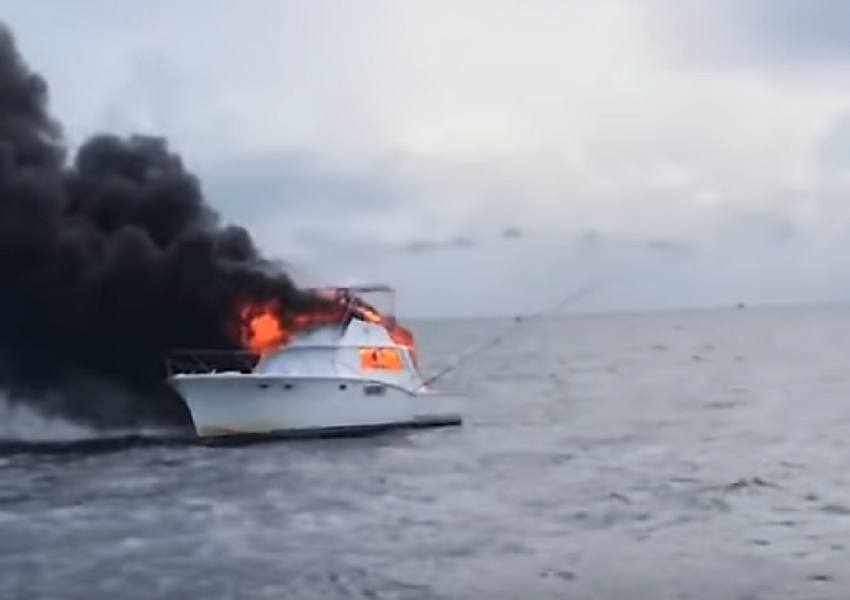 The fire started in the engine area and quickly spread. It reportedly went from smoke to fire within a few minutes. There was nothing the crew could do to stop the flames and panic ensued. Luckily there were other people out in the water to notice and save them.
Check out the amazing footage in the video below. Can you imagine being on a burning boat? Are you relieved to see all of the six people get saved by these amazing strangers?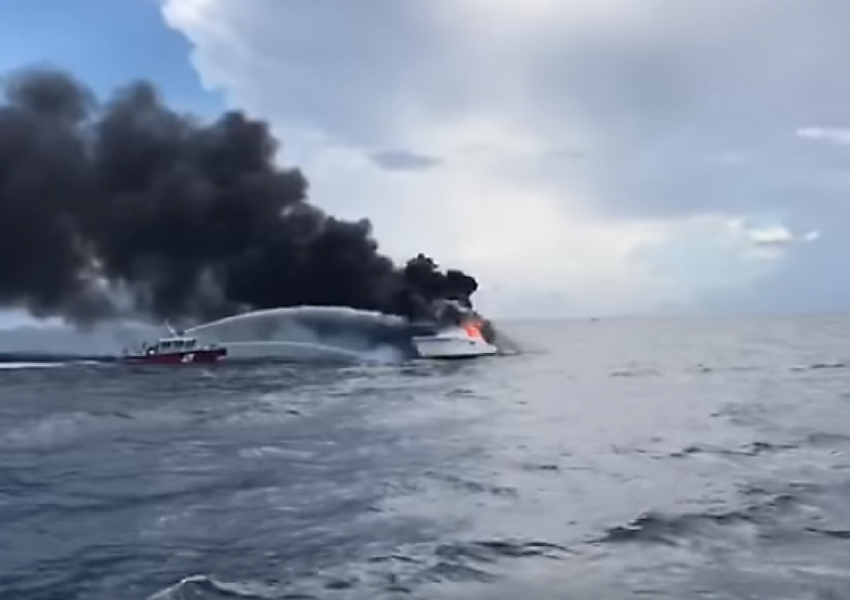 The family was thanked by the survivors. One of the good Samaritans were interviewed about the rescue and he said the survivors were very happy and grateful. He said his crew was just doing their job and that they also caught some fish that day. They seem very humble!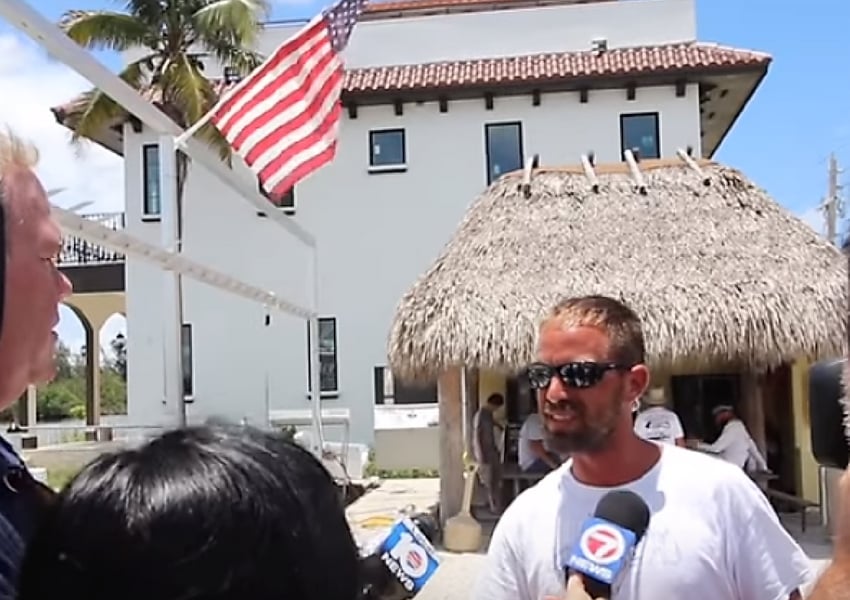 If you liked this article, please SHARE with your friends! It is always nice to read stories about good Samaritans saving the lives of people they don't even know!