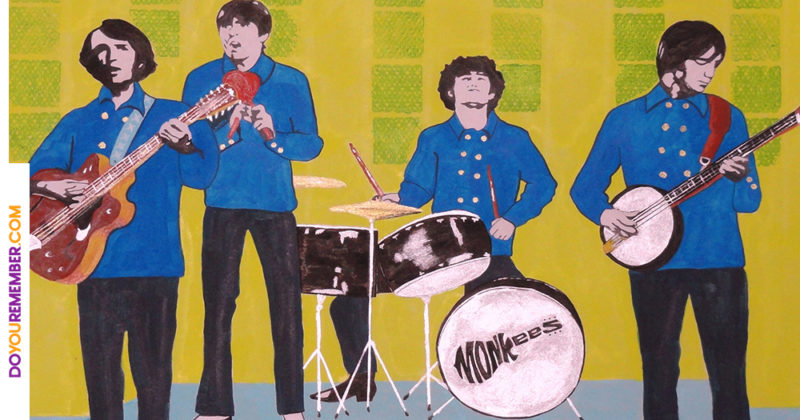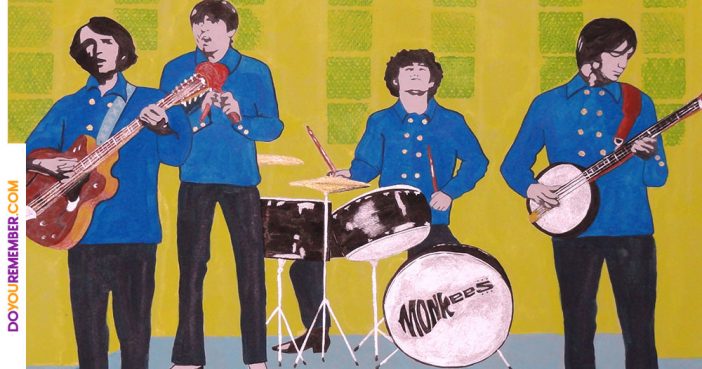 In the spring of 1986, Mickey Dolenz, Davy Jones and Peter Tork of the rock band the Monkees came together to kick off their reunion tour at the Concord Hotel in the Catskill Mountains in upstate New York. The group, which was originally the brainchild of Hollywood producers Bert Schneider and Bob Rafelson, formed in 1966 to headline a television show. However, they soon proved they were much more than a made-for-TV gimmick and were given a real opportunity to show off their musical prowess.
Together, Mickey, Davy, Peter and Mike (Nesmith) did just that, inspiring a frenzy among their millions of fans around the world while releasing six albums as a quartet and numerous follow-ups after the eventual departures of Tork and Nesmith. Today, in celebration of a band that at one point during their run actually outsold the Beatles and the Rolling Stones, DoYouRemember has compiled a list of our favorite Monkees songs of all time.
I'm a Believer (1966)
This song was originally written by Neil Diamond, whose monster hit "Sweet Caroline" is in permanent rotation at Boston's Fenway Park. The irony is that "I'm a Believer" was a battle-cry tune of the New York Yankees at their old stadium in the Bronx.
Pleasant Valley Sunday (1967)
Penned by Carole King and Gerry Goffin, "Pleasant Valley Sunday" pays homage to the simple life in everyday suburbia. This is actually one record that the Monkees played on without any assists from outside musicians.
Daydream Believer (1967)
While this tune was undoubtedly one of the Monkees biggest number-one hits, it was also their last as a collective group. Its best remembered for the soothing vocals of the great British-born Davy Jones.
Last Train to Clarksville (1966)
Does anyone know where Clarksville really is? According to legend, it was actually the location of an army base where the soldier in this song is headed as he awaits deployment to fight in the Vietnam War.
Tomorrows Gonna Be Another Day (1966)
https://youtu.be/fr7l7TZvyS0
The lyrics make it obvious that this is a tale of heartbreak, and while were not sure which of the boys had their heart broken to inspire it, we simply had to give it a spot on our list of Monkees faves.
Valleri (1968)
Songwriters Bobby Hart and Tommy Boyce wrote this Beatle-esque hit specifically for the Monkees television series at the request of the shows music supervisor, Don Kirshner. It was reportedly dedicated to a girl that Hart romanced during his high school days.
(Theme From) The Monkees (1966)
There's no way our list is complete without including the Monkees ridiculously catchy theme song. The message is short, simple and drives home the point that the Monkees had officially arrived.