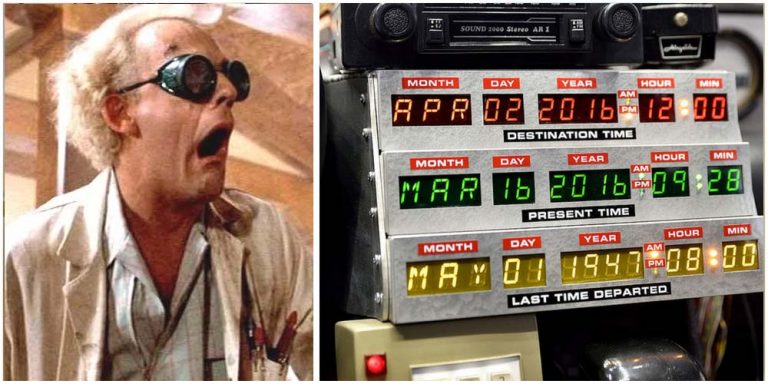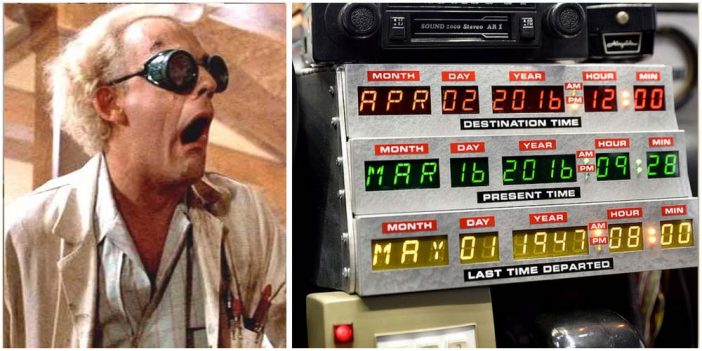 If you have ever seen the movie Back to the Future and wished the flux capacitor that let Doc Brown and Marty McFly travel through time was real, your wish kind of came true. Scientists located in Australia and Switzerland have proposed a real-life flux capacitor, but you won't be able to travel through time with it, unfortunately.
The device would actually be a new type of electronic circulator, which can control the directional movement of microwave signals. The scientists from Australia and Switzerland have proposed two different potential circuits and one actually has the design from the movie! It would be a three-pointed flux capacitor, just like the one Doc Brown and Marty McFly used to travel in time.
According to the Center for Future Low-Energy Electronics Technologies (which was also involved in this study), the circulator design "uses the quantum tunneling of magnetic flux around a capacitor, breaking time-reversal symmetry."
This basically means "signals circulate around the circuit in only one direction, much like cars on a roundabout," Professor Tom Stace of the University of Queensland said. This proposed device would be a great invention and a big step forward for quantum computing and will be used to direct signals with better precisions, which could help a lot of different industries.
This would pave the way for quantum computing and lead to better radar and improved WiFi and mobile antennas. Maybe that isn't quite as cool as time traveling, but it still is pretty cool.
Are you interested in this type of scientific invention? Do you love the movie Back to the Future and always wish you could time travel like they do? Let us know your thoughts in the comments section below or if you thought this article was awesome, please share with a friend!
[H/T: Engadget]