Country star Tim McGraw collapsed on stage during a performance in Dublin on Sunday night.
The singer had just performed his hit single Humble and Kind when he sat down near his keyboard player, then slumped to his knees as he walked off stage.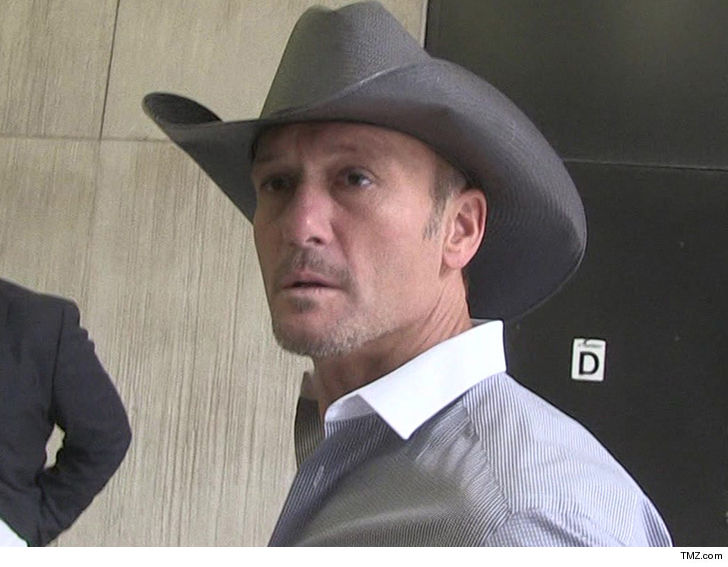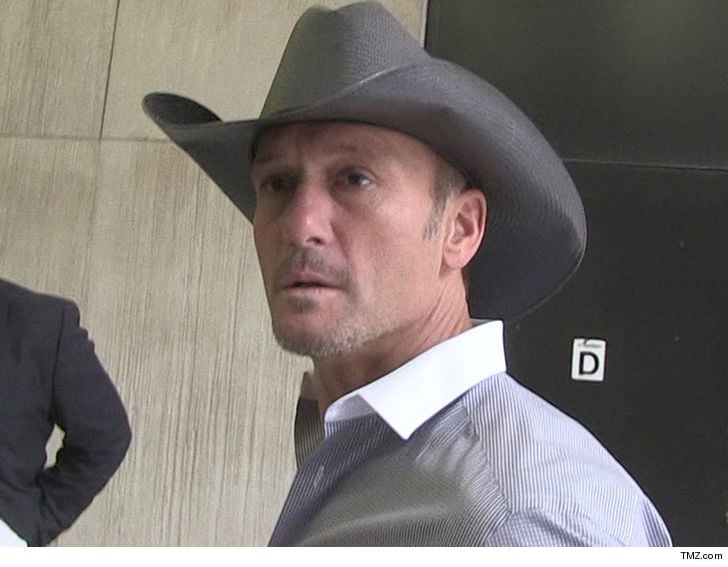 Media reports said McGraw had just finished singing his hit "Humble and Kind," when he dropped to his knees in front of the audience.
McGraw's wife, singer Faith Hill, later came out to tell the audience he could not continue with the performance.
"He's been super dehydrated," she said. "I apologize, but I made the decision that he cannot come back out on stage."
Faith Hill apologizing for Tim McGraw collapsing at @C2CDublin.#c2c #C2CDublin #timmcgraw #faithhill #countrymusic @TheTimMcGraw @FaithHill @3arenadublin pic.twitter.com/Vfercu9XC9

— Anita McSorley (@anitamcsorley_) March 11, 2018
After the audience chanted "We love Tim", Hill sang an a capella rendition of What A Friend We Have in Jesus, before the lights came up and the audience was ushered out.
McGraw, 50, was approaching the end of his set when he was taken ill at around 22:45 on Sunday night.
Audience member Del Crookes told the BBC the star's collapse "was a bit of a shock".
"I thought he was taking in the applause while sitting down after singing Humble and Kind," he said.
"But when a spotlight was switched on him, he was slumped on his knees on the left-hand side of the stage. The light was quickly turned off and you could see his crew helping him off – and the band ran over as well.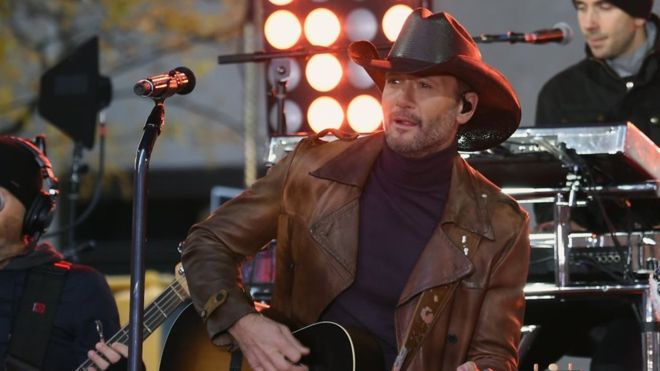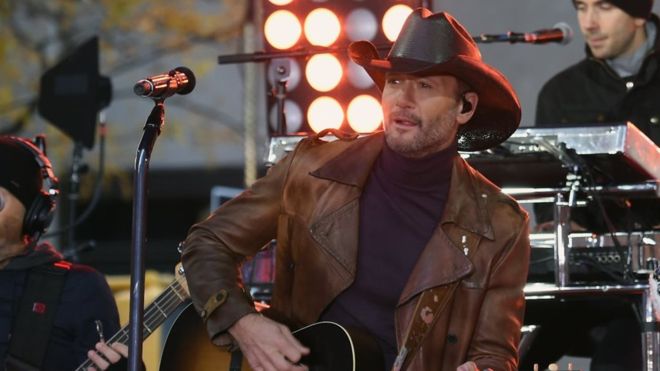 "It was about another 20 minutes before Faith Hill came out to say the show was ending early."
The gig, at Dublin's 3 Arena was the final date of a three-day, three-city tour of the UK and Ireland, as part of the Country to Country festival.
McGraw and Hill were co-headliners and had played in London on Friday night, then in Glasgow on Saturday.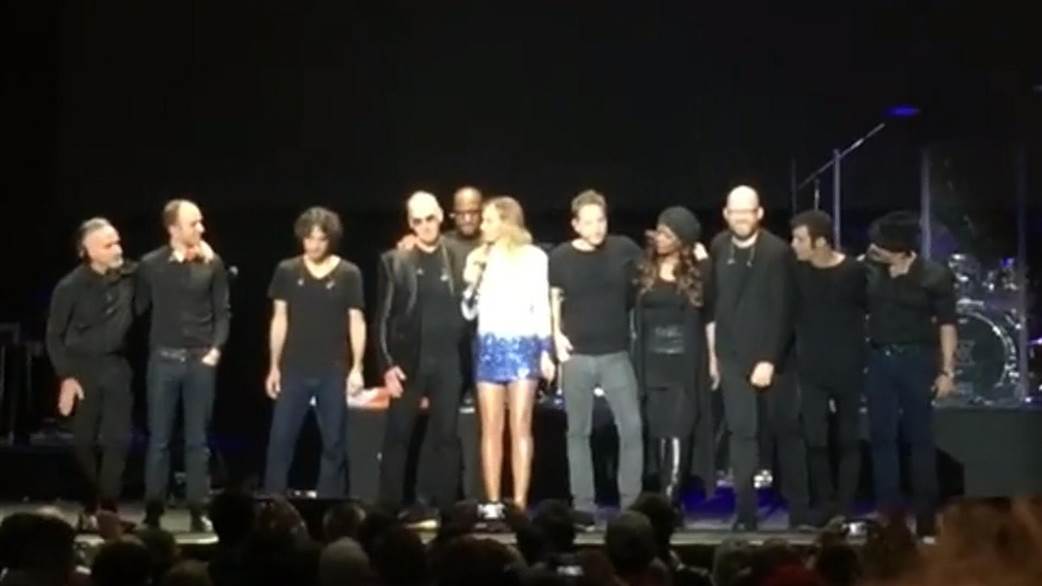 Hill said the whole crew had been left "a little bit dehydrated" from "traveling so much".
A spokesman for McGraw said the star "was attended to by local medical staff on-site and will be fine".
"He and Faith thank everyone for their love and support and look forward to seeing their Irish fans again soon."
A representative for McGraw later said the singer is expected to be fine. He was helped by local medical staff.
McGraw was singing during the Country to Country festival in Dublin. He had played stints earlier in the weekend in London and Glasgow, Scotland, as part of the three-day, three country event, the AP said.
(Source: BBC)