The Best Breakfast At Every Fast-Food Restaurant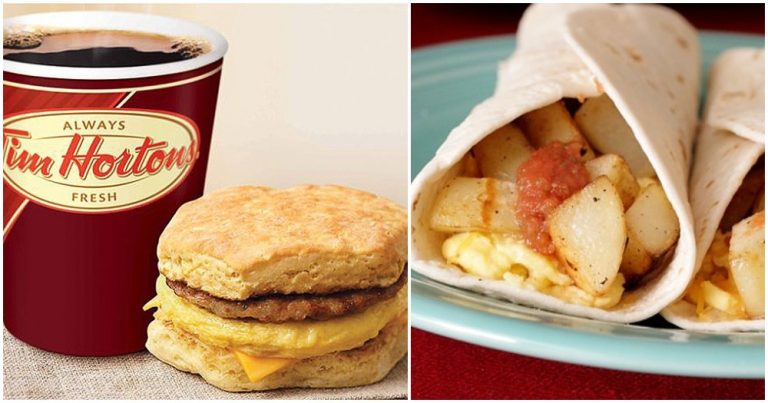 15. McDonald's: Bacon, egg, and cheese biscuit
Availability: All day (in most locations, until 10:30 am in some places)
16. Roy Rogers: Creamed chipped beef and biscuit
Availability: Until 10:30am
17. 7-Eleven: One ripe banana and a Slurpee
Availability: 24/7, 365
If you are unlucky enough to resort to breakfast at 7-Eleven, buy one banana and an extra-large Slurpee (dealer's choice!) to help tide you over till you reach some brighter shores of ante meridiem foodstuff. Which means, basically anywhere else.
18. Hardee's: Pretzel breakfast sandwich with sausage
Availability: Until 10:30am
19. Taco Bueno: Egg and potato breakfast burrito
Availability: Until 10:30am
20. White Castle: Breakfast Waffle Slider
Availability: All day, every day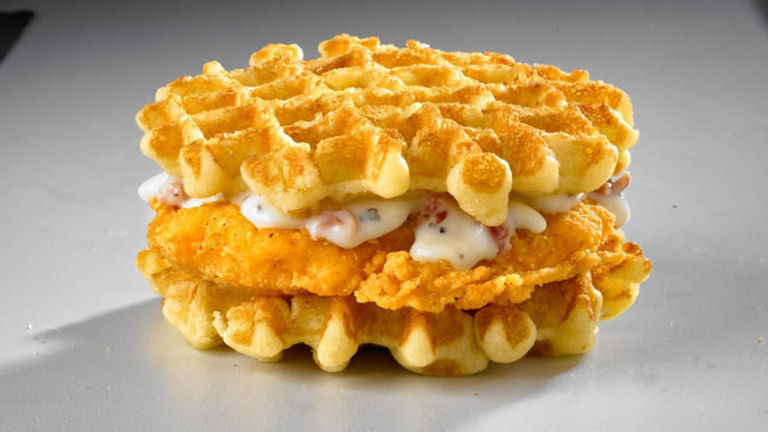 We didn't even know White Castle served breakfast, far less a breakfast sandwich as inventive, visually appealing, and f-ing delicious as the Waffle Slider. We're talking an honest-to-God freshly cracked egg, fried and topped with a zesty sausage patty, smothered in cheese, and cradled between two semi-sweet, semi-crunchy Belgian waffles. It's what every other savory-sweet breakfast creation wants to be when it grows up, equal parts salt and sugar, with just enough spice to sufficiently pique the average diner's interest. Word on the street is that some locations also sell an upgraded Sausage & Gravy Waffle Slider. Somebody call Harold and Kumar, it's time to re-up that road trip.