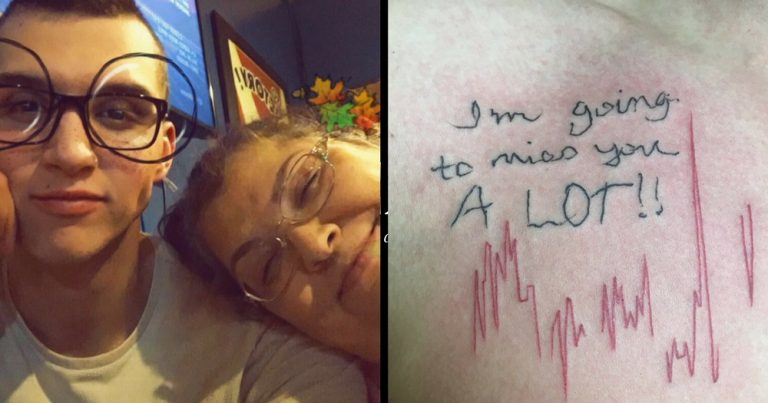 Many people get tattoos to remember loved ones who have passed. It's common to see people who have dates, faces, or symbols in honor of someone they love tattooed somewhere on their body. When Thomas Resch's mother passed away unexpectedly, he got a very special tattoo to remember her b the record of her last heartbeat.
Thomas Resch is from Maryville, Washington.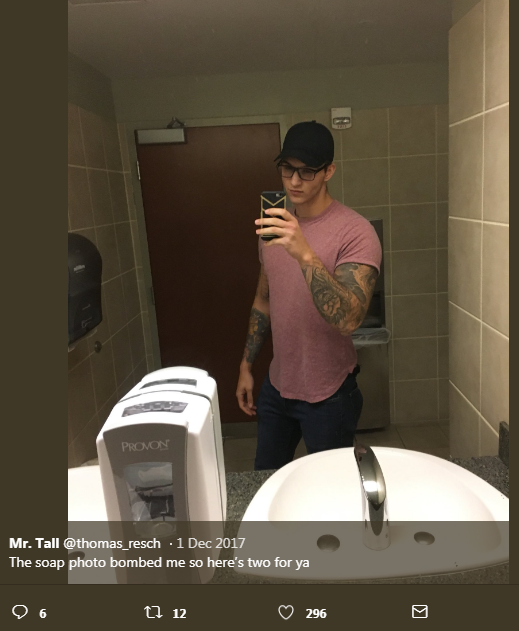 He is 21 years old and working to become a professional bodybuilder. Until recently, he lived with his mother Deborah, who he called his best friend.
In January, his mother suffered a heart attack and died unexpectedly.
Thomas was heartbroken. He was supposed to move out of her house the day she died.
After her death, he discovered that she had written him a note.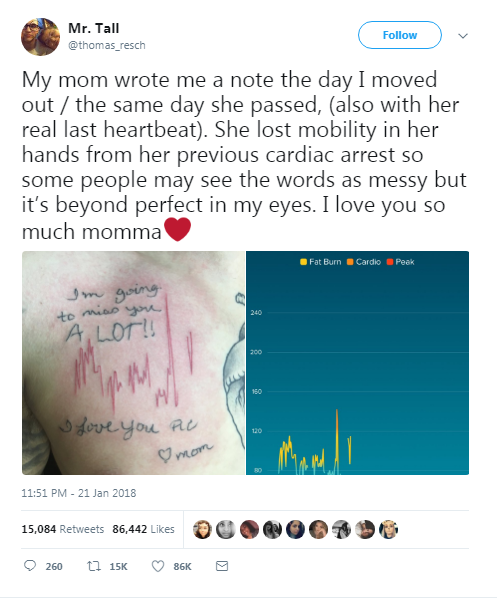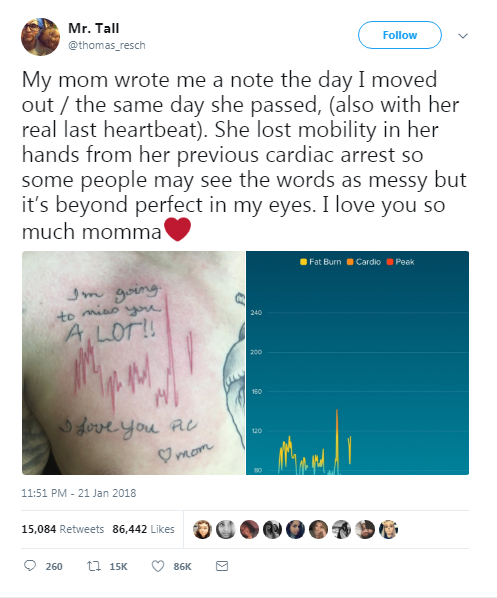 Deborah has suffered a heart attack previously which has left her unable to use her hands properly, but according to Thomas, she was working to gain her handwriting back. Thomas found she'd left him a note that read "I'm going to miss you a lot. I love you."
Thomas decided to honor her memory by getting the note tattooed on himself.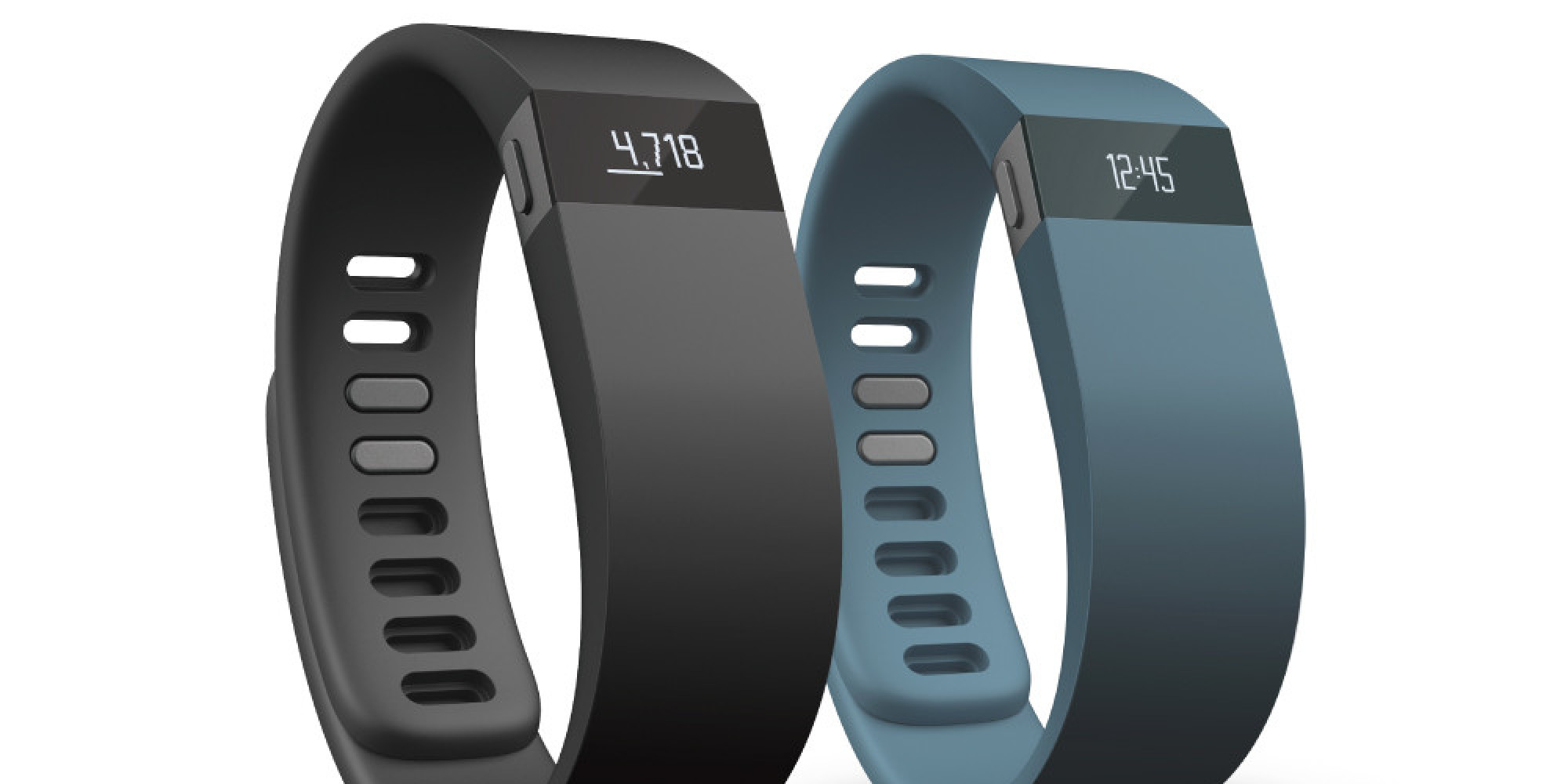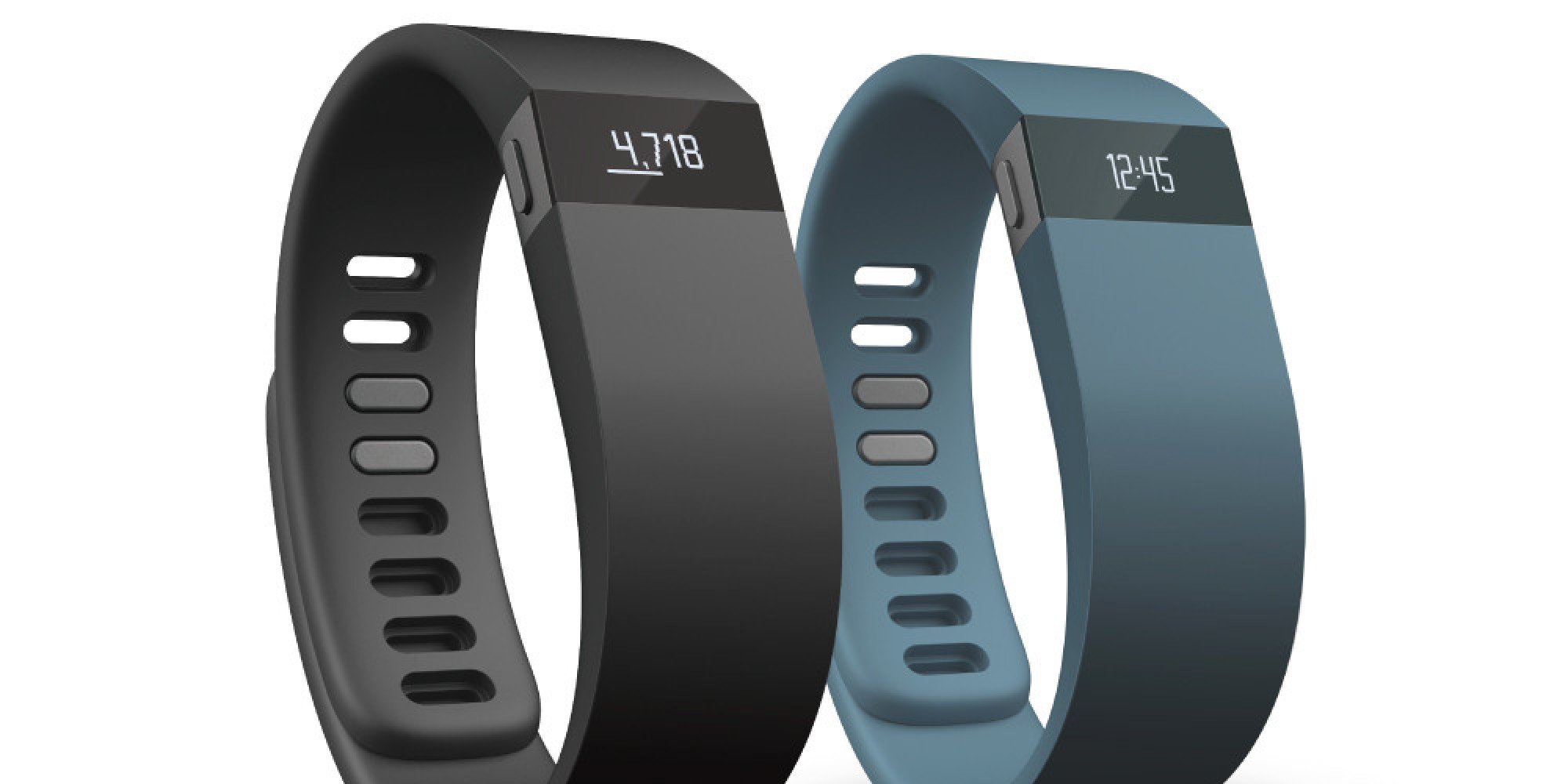 But he also noticed something else. Deborah had been wearing a FitBit when she died that tracked her heartbeat. Thomas was able to see a graph of her last heartbeat.
People were really moved by his story and the thoughtful tattoo.
It was such a unique and personal way to honor someone he loved.
It definitely made more than a few people teary-eyed.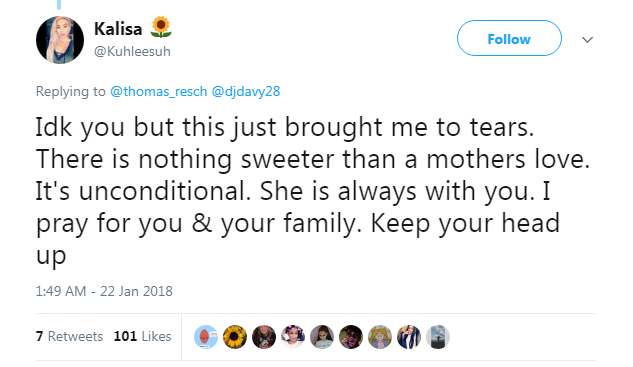 The story touched a lot of people.
Other people responded with their own stories.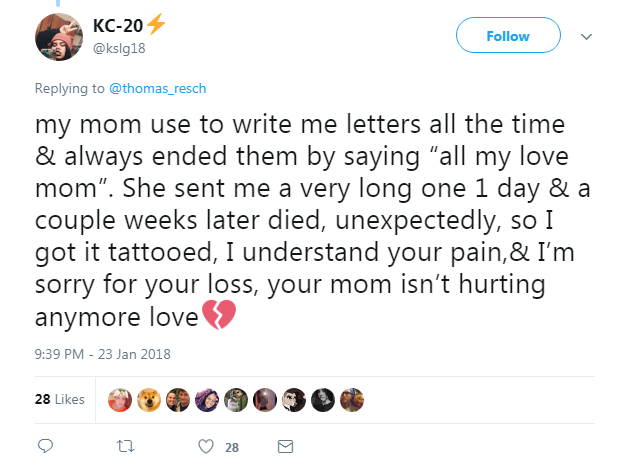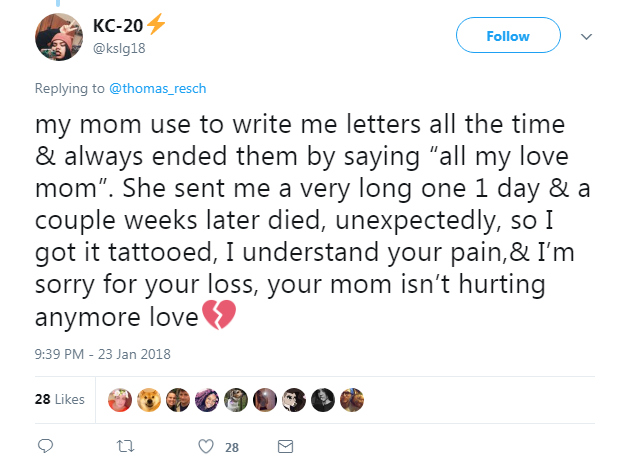 One woman commented that she also had gotten a note from her mom tattooed on her.