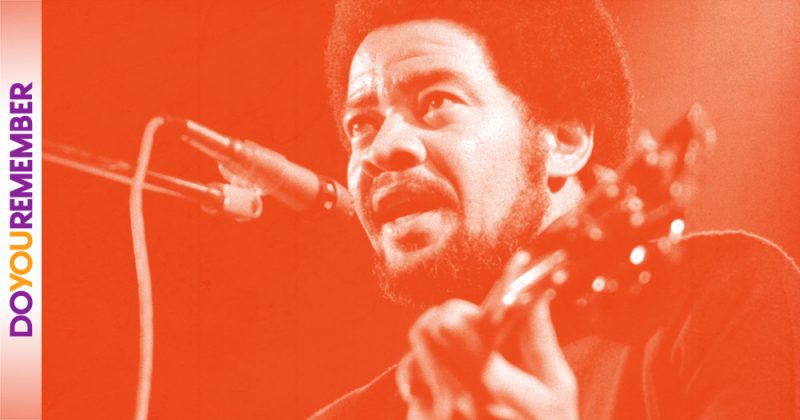 Bill Withers: a Rock & Roll Hall of Famer, and the voice behind the smash hit, "Lean on Me". The single comes from his second album, Still Bill, and was first released in April of 1972. The song rose to the top of the charts, hitting #1 on the Billboard Hot 100. The run began on July 8th, 1972, and lasted a total of 3 weeks. It also reached #1 on Soul Singles, lasting one week. The single gained incredible popularity, selling over 3 million copies. "Lean on Me" gained international fame as well, reaching #18 on the UK Singles Chart, and #20 on the Canada Top Singles.
Listeners everywhere have connected to Withers' lyrics, as he speaks about helping one another and persevering through our struggles. We all need somebody to lean on, and Bill Withers reminds us that together, we can overcome any challenges we may face.
Bill Withers wrote this song after he moved all the way from from West Virginia to California. The atmosphere in LA was completely different from his hometown, Slab Fork, and he missed the strong sense of community he had back home.  
What you may not know about Bill Withers is that he actually wrote "Lean On Me" when he was in his 30's. Before joining the music industry, he served in the Navy for several years, and then moved on to working in a factory. He used his paychecks from work to fund his music demos, although he he was unsure whether or not his music career would ever pan out. And now, we look back at the amazing accomplishments he has done for the music world.
Sometimes in our lives we all have pain
We all have sorrow
But if we are wise
We know that there's always tomorrow
Lean on me, when you're not strong
And I'll be your friend
I'll help you carry on
For it won't be long
'Til I'm gonna need
Somebody to lean on
Please swallow your pride
If I have faith you need to borrow
For no one can fill those of your needs
That you won't let show
You just call on me brother, when you need a hand
We all need somebody to lean on
I just might have a problem that you'll understand
We all need somebody to lean on
Lean on me, when you're not strong
And I'll be your friend
I'll help you carry on
For it won't be long
'Til I'm gonna need
Somebody to lean on
You just call on me brother, when you need a hand
We all need somebody to lean on
I just might have a problem that you'll understand
We all need somebody to lean on
If there is a load you have to bear
That you can't carry
I'm right up the road
I'll share your load
If you just call me (call me)
If you need a friend (call me) call me uh huh(call me) if you need a friend (call me)
If you ever need a friend (call me)
Call me (call me) call me (call me) call me
(Call me) call me (call me) if you need a friend
(Call me) call me (call me) call me (call me) call me (call me) call me (call me)
Lyrics by