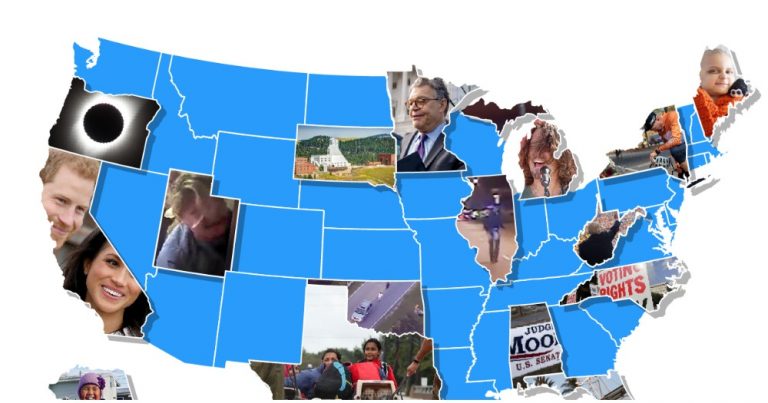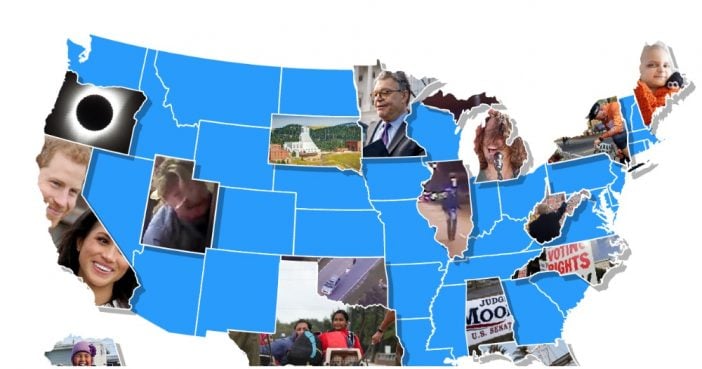 VERMONT
This 13-year-old wants to run Vermont
Ethan Sonneborn, 13, has some lofty political ambitions. The young Democrat announced this summer that he's running for governor in 2018, and with Vermont's founders imposing no age requirement for its highest office, his path to power is a little easier. The Bristol resident follows the news closely, chooses his words deliberately and sees his age as an asset, not a liability. "We elected our oldest president ever," Sonneborn said, "and he tweets like a kindergartner." His views on the president echo those of prominent Vermont progressive Sen. Bernie Sanders, who told USA TODAY one year after the election that Trump's presidency is an "unprecedented disaster." A hot topic Sonneborn would have to address if elected: recreational marijuana. Gov. Phil Scott vetoed a legalization bill in May, a decision with which Sonneborn took issue.
VIRGINIA
White supremacy in Charlottesville
It's 2017, and there were neo-Nazis in the streets. In August, hundreds of white nationalists, white supremacists, and neo-Nazis descended upon Charlottesville, Va., for a  "Unite the Right" rally to protest the removal of a Confederate statue of Robert E. Lee. The rally turned violent when James Alex Fields, Jr., 20, of Maumee, Ohio, who had expressed support for neo-Nazi positions, drove his car at high speed into a crowd of protesters, killing 32-year-old Heather Heyer. President Trump was reticent to condemn the white supremacists, saying "many sides" were to blame for the violence. After his comments, Heyer's mother said she wouldn't take phone calls from the president. The rally was headlined by far-right white nationalist Richard Spencer, who returned to the city for another protest in October. Here's why Charlottesville has become ground zero for white supremacists.
WASHINGTON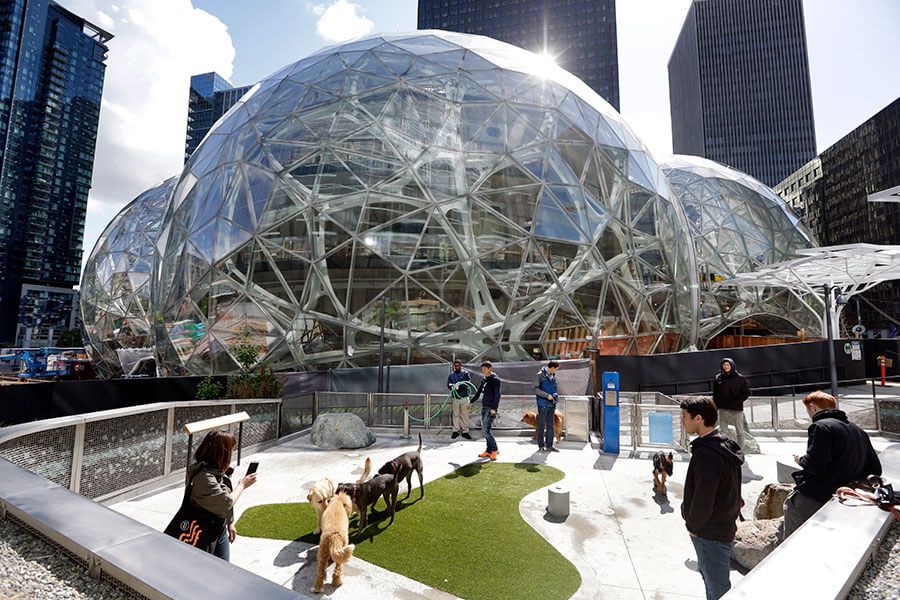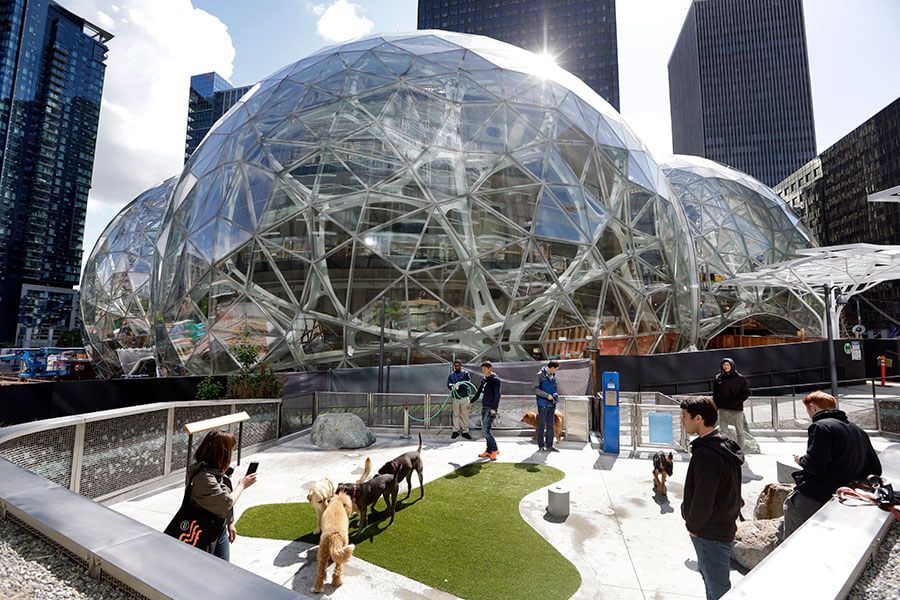 Amazon's new dome home
Amazon joined Apple and Google in the race to build futuristic tech headquarters, introducing the Spheres, three (you guessed it) spheres that will "round" out the Seattle cityscape. The tallest of the glass and metal orbs rises 90 feet and is more than 130 feet in diameter, with two smaller spheres on each side. Space will host up to 800 employees for potential meetings, meals, and mingling. It will also feature plenty of plant life, along with tree-house meeting rooms, a river and waterfalls, and a green "bird's nest" conference room. The rest of the public can visit through shops located near the entrance or by signing up for tours once it opens next year.
WEST VIRGINIA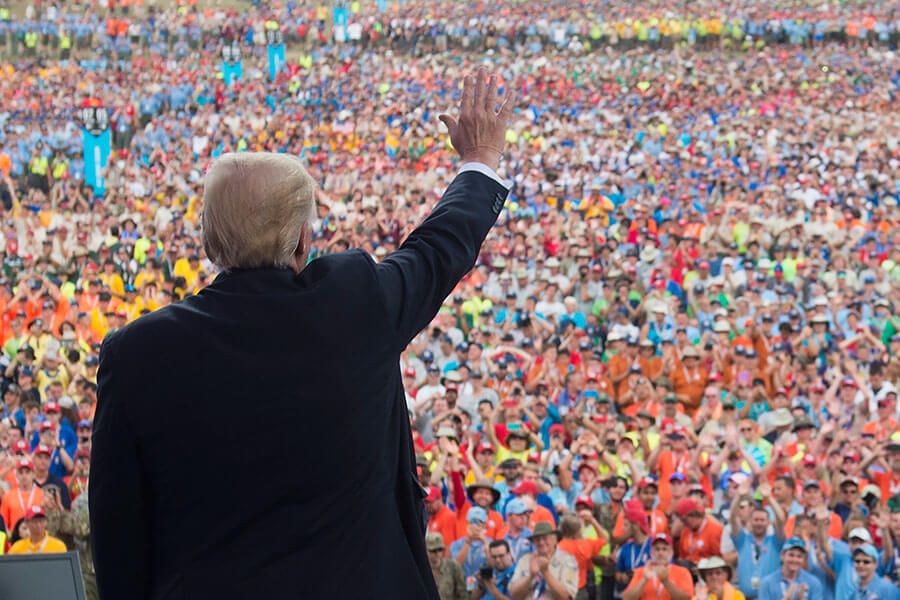 Coal country digs Trump
West Virginia, once a Democratic stronghold, is now Trump country. West Virginia's conservative shift has been so pronounced that Gov. Jim Justice changed his political stripes in August and flipped from Democrat to Republican after just seven months in office. The state hasn't gone Democrat in a presidential election since 1996, and Hillary Clinton lost there by more than 40%. President Trump, who promised to bring coal mining jobs back, also got 77% of the vote in the Republican primary there. Trump took a lot of heat for politicizing the Boy Scout Jamboree held in West Virginia in July (prompting an apology from the Boy Scouts) but he was right back in the state the following week to rally the base and tout an end to "war on beautiful clean coal."
WISCONSIN
Blacked-out vacationers suspect tainted booze
Abbey Conner went on a family vacation to an all-inclusive Mexican resort in January, but shortly after arriving, she was found face down in the pool, brain dead. Connor's death days later sparked a Milwaukee Journal Sentinel investigation that found 100-plus people saying they blacked out from moderate to light drinking at Mexican resorts. Some were robbed. Others were raped.  Few ever found justice. The State Department issued an alert about possibly tainted or counterfeit alcohol. Mexican officials swept tourist spots and claimed to seize 10,000 gallons of illegal booze from a shoddy distributer. They reported no such evidence at the resort where Connor drowned.
WYOMING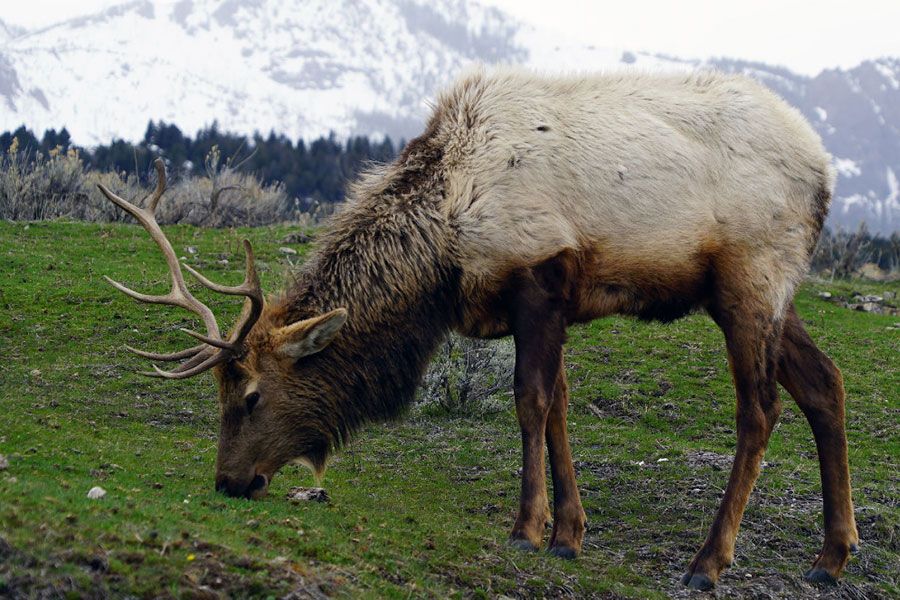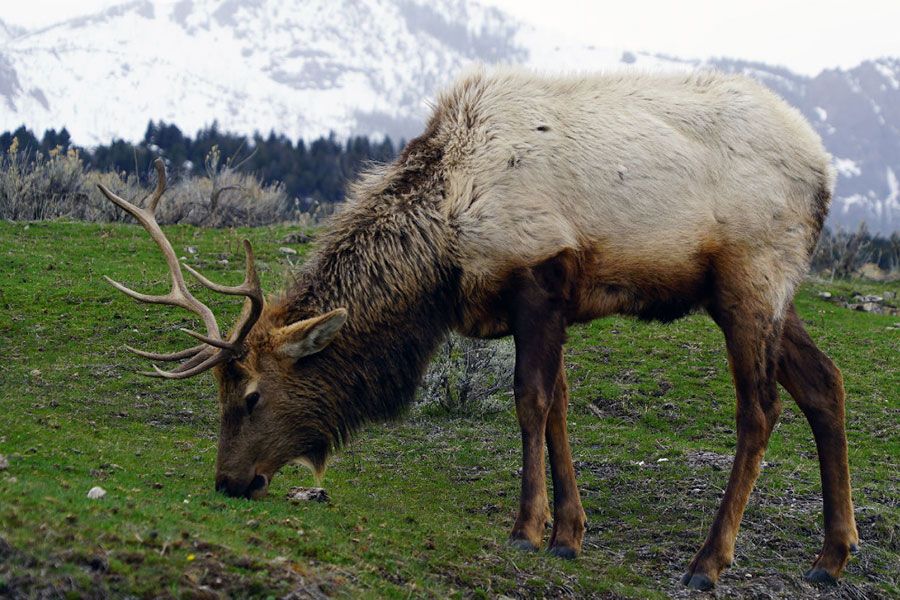 Trump national parks moves met with backlash
This year may have been your last chance to visit Yellowstone without doling out $70 to do so. The Trump administration in October proposed a price increase for the Wyoming landmark and 16 other national parks. Trump also faced criticism — and legal action — for his decision to shrink federally protected land by about two million acres in Bear Ears and Grand Staircase-Escalante national monuments in Utah earlier this month. In April, Trump signed an executive order to review more than a dozen national monuments across the USA.
WASHINGTON, D.C.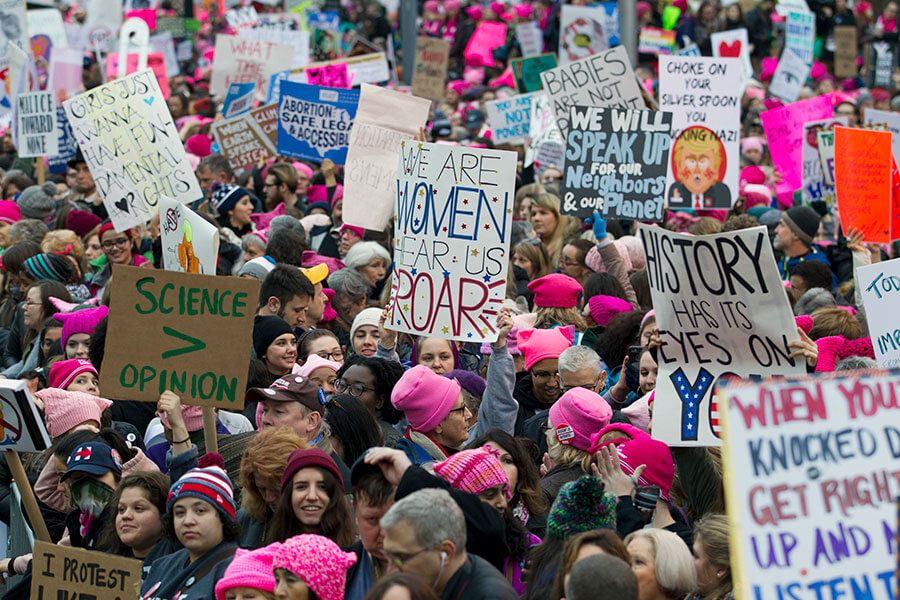 Nation's capital becomes epicenter of the #resistance
Home to the most massive manifestations of opposition to the Trump agenda in a year that saw #resistance protests and marches against the administration across the country, Washington, D.C., became a hotbed for public demonstrations countering the president. The Women's March on Washington was the first and fiercest, coming the day after Trump's inauguration (which did NOT draw the biggest crowd to the National Mall in history, despite some claims to the contrary) and drawing an estimated 500,000 people angered at a president accused by more than a dozen women of sexual misconduct. Huge crowds also gathered for the March for Science, the People's Climate March and the March for Truth. Forgot about September's pro-Trump, Mother of All Rallies? It's understandable. Only a thousand folks turned out and it was held the same day as the historic Juggalo March.
PUERTO RICO
Maria devastates Puerto Rico, fueling feud with Trump
Hurricane Maria pounded Puerto Rico in late September, causing unprecedented devastation to the island of 3.4 million people. The storm knocked out the majority of Puerto Rico's power and sparked a feud between the island and President Trump. For those unclear, Puerto Rico is indeed part of the United States — it's a commonwealth — and yes, its residents are U.S. citizens. San Juan Mayor Carmen Yulin Cruz took shots at Trump for the government's response to Maria, which she called "inadequate." Trump publicly bashed Cruz, saying she had "poor leadership ability." Months after the storm, large parts of the island remained without power, prompting Washington to seek efforts to modernize Puerto Rico's power grid.
GUAM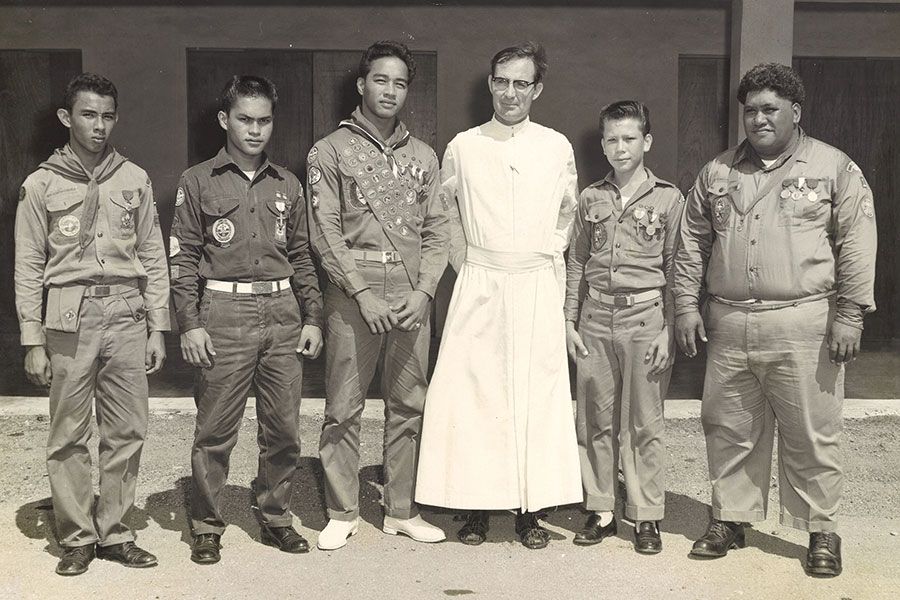 Priest $ex abuse cases shatter faith on Guam
The predominantly Catholic island of Guam was rocked when a Pacific Daily News investigation unearthed decades of sexual assault, manipulation, and intimidation against children reared on the remote U.S. territory by some of its most revered men, the Catholic clergy. At least 143 cases of child sexual abuse have been reported against Catholic priests tied to Guam. Of those cases, 87 involve a single former priest and scoutmaster, Louis Brouillard, who allegedly committed horrendous sexual crimes against children, including accounts of rape, drugging and even tying up a boy before forced sex acts. Also among the accusations: a boy fondled on the way to his grandmother's burial, and another molested for the first time on his seventh birthday, then raped or assaulted 100 more times.
U.S. VIRGIN ISLANDS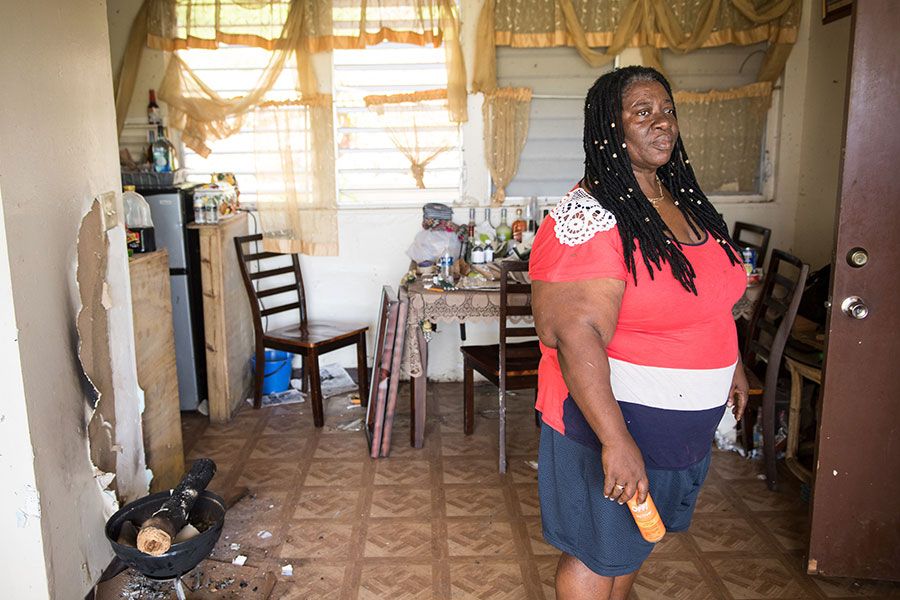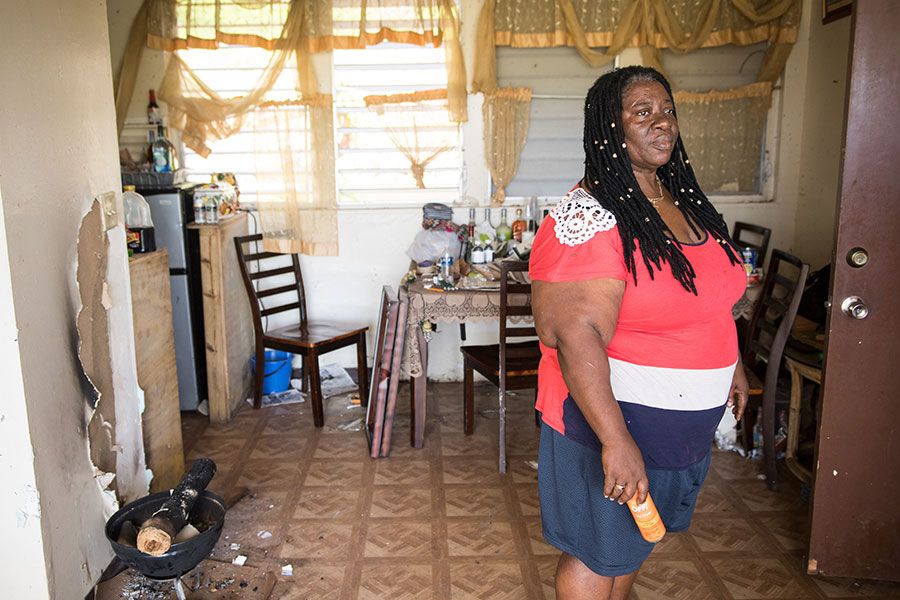 The Virgin Islands ravaged by back-to-back hurricanes
Before Hurricanes Irma and Maria made their way to Florida and Puerto Rico, they tore through the U.S. Virgin Islands, a cluster of American islands in the Caribbean. Weeks after the back-to-back September storms, Virgin Islanders – who are Americans by birth – were in the grips of a long and painful recovery. Thousands went without power, and telephone and internet coverage remained spotty. Many fled – perhaps never to return. When USA TODAY reporter Fredreka Schouten returned home, she found family and friends' houses torn apart, and her former school with windows blown out and metal littered about. The destruction brought back memories of past devastating storms – Hugo in 1989 and Marilyn in 1995.
Credits: usatoday.com
Share this story on Facebook with your friends.