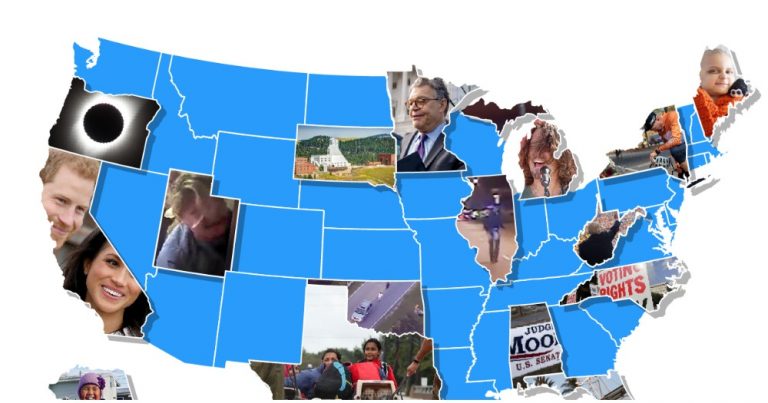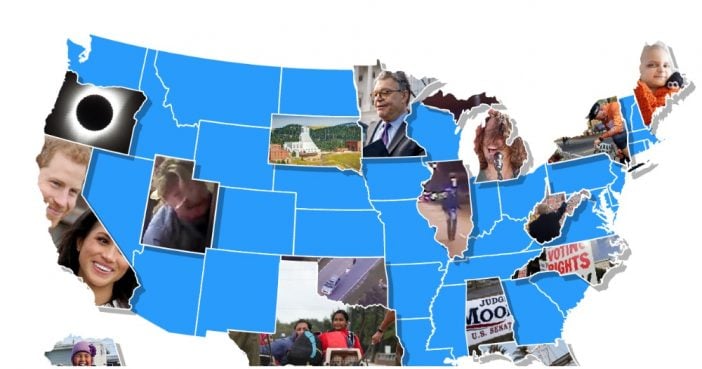 The year began with Donald Trump assuming the mantle of 45th president of the United States. The day after he was inaugurated, more than 2 million people across the world called for a "revolution" as a bulwark against the new administration they feared would roll back reproductive, civil and human rights. The year that followed was no less dramatic.
Former National Security Adviser Michael Flynn was ousted from the White House over his Russian contacts. NFL players continued to kneel. There were multiple data breaches, but none larger than Equifax, which compromised the personal information of nearly half of all Americans.
Inevitably, there was a tragedy. The catastrophic 2017 hurricane season brought us Harvey, Irma, and Maria, which Texas, Florida and Puerto Rico will spend years recovering from. New York City saw its worst terrorist attack since 9/11. In Las Vegas, 58 people died in the worst mass shooting in American history.
But there was also wonderful. For the first time in almost 100 years, a total solar eclipse spanned across the country. We celebrated the news that one of our own, California native Meghan Markle, is set to wed Prince Harry and become the first divorced, biracial, Jewish American actress to join the British royal family.
In the end, 2017 closes with hope. Women punctuated the year with the powerful rallying cry #metoo, prompting a national reckoning on a culture of sexual violence that has persisted unabated for far too long.
ALABAMA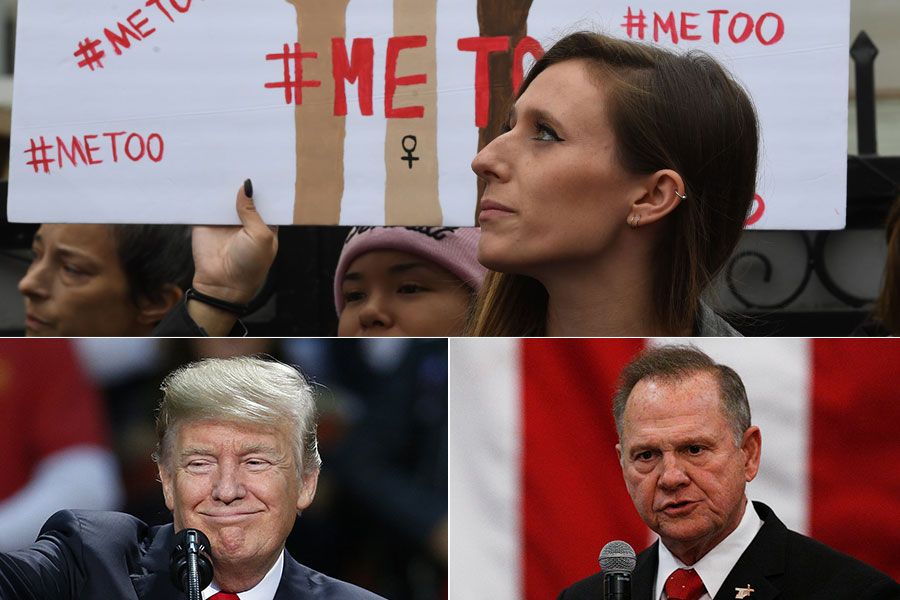 Roy Moore and America's reckoning on sexual violence
The eyes of a nation were fixed on Alabama this December to see who the state would choose to take over its open Senate seat in an election that was seen not only as a referendum on President Trump — who supported embattled Republican candidate Roy Moore — but also on the country's tolerance of predatory sexual behavior. Trump was elected in spite of more than a dozen allegations of sexual assault and harassment against him. But Moore, who was accused in November of sexually assaulting and harassing multiple teenage girls when he was in his 30s, was defeated by Democrat Doug Jones.It's the first time in 25 years Alabama has elected a Democrat to the Senate. The special election came during what America has come to refer to as its "post-Weinstein moment,"a reckoning on powerful men who have abused women with impunity, and who, until recently, rarely faced consequences. After reports Hollywood producer Harvey Weinstein harassed, abused and assaulted more than 80 women over several decades, women around the country flooded social media under the hashtag #metoo and made public statements about the sexual misconduct they endured.
ALASKA
Alaskans fear of climate change rises after the U.S. leaves Paris Accord
In 2017, America became the only country on Earth not part of the landmark 2015 Paris climate agreement after President Trump decided to leave the pact in June. The Paris agreement, negotiated by former President Barack Obama, aims to combat global warming by gradually reducing greenhouse gas emissions. In Alaska, climate change is always front-of-mind. Many residents of Sarichef Island and an Iñupiaq village of 650 blame human-caused climate change for accelerating the island's erosion and fear to leave the Paris agreement will supercharge destruction that's already occurring.
ARIZONA
McCain, battling brain cancer, stops Obamacare repeal
It was a tense July night on the Senate floor when Sen. John McCain, R-Ariz. — roughly a week after announcing his brain cancer diagnosis — sunk the GOP-backed "skinny repeal" of Obamacare with a dramatic "thumbs down." Before the vote, congressional leaders had struggled to reach consensus on a plan to replace former president Barack Obama's signature health care law, which the GOP had promised for seven years to expunge the law from the books. Republicans ultimately scrapped a vote on a last-ditch Obamacare repeal effort in September, which McCain also opposed. As for his health, McCain said in September he would continue treatments for brain cancer while also doing his job on Capitol Hill.
ARKANSAS
Controversial Ten Commandments monument destroyed after less than 24 hours
After years of fierce debate, Arkansas built a monument inscribed with the Ten Commandments on the grounds of the state capitol building. Less than 24 hours later, the monument was razed. Michael Tate Reed, 32, plowed his car through the statue while filming the incident on his cellphone and posting the video on Facebook, authorities said. The 6-foot, 6,000-pound memorial drew the ire of opponents like the American Civil Liberties Union of Arkansas and the Temple of Satan, who said the monument was an unconstitutional endorsement of religion. Supporters saw it as a way to celebrate the role the Ten Commandments played in this country's law. State Sen. Jason Rapert, who led the push to initially erect the monument, vowed to raise funds to build its replacement.
CALIFORNIA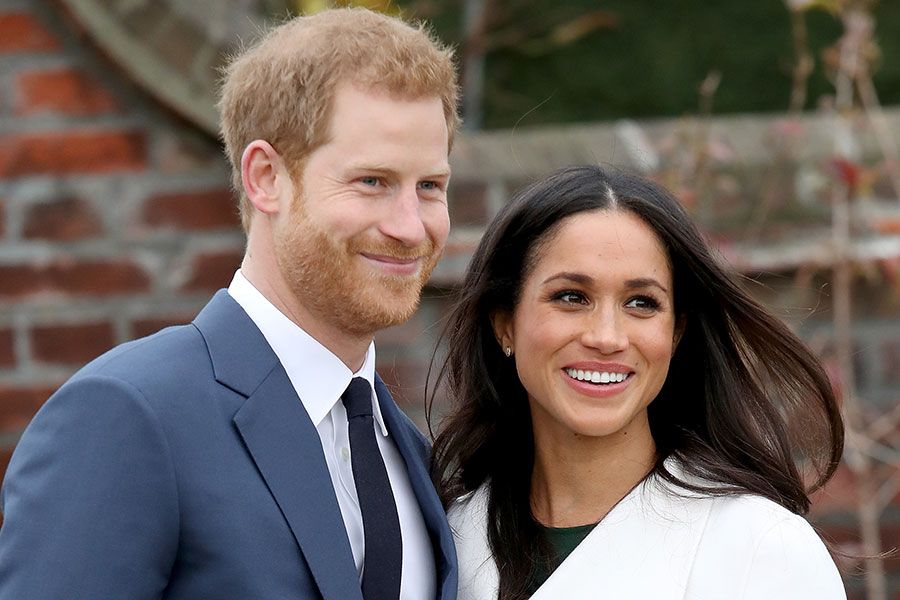 Meghan Markle, America's fairy-tale royal bride
Royal wedding bells are ringing yet again. Suits actress and California native Meghan Markle are set to wed Prince Harry, the world's most eligible royal bachelor. The couple announced their engagement in November. Markle, who was raised in Los Angeles, will make history as the first divorced, biracial, Jewish American actress to join the British royal family. After they wed, Harry will likely receive a new royal title as a duke from his grandmother, Queen Elizabeth II, and Markle will, like Duchess Kate, be known as a titled royal duchess, HRH Meghan, Duchess of so-and-so. Also in royals: Prince William and Kate Middleton announced they are expecting their third child. Sister Pippa Middleton's May wedding was the A-list event of the year.
COLORADO
Baker's confections vs. gay couple's affections
In 2012, Charlie Craig and David Mullins went into baker Jack Phillips' Masterpiece Cakeshop in Lakewood, Colo., to buy a cake for their wedding. But Phillips doesn't do cakes for same-sex weddings. Craig and Mullins said Phillips' refusal violated a Colorado anti-discrimination law. Five years later, their disagreement over a cake went all the way to the Supreme Court in a case testing the Constitution's guarantee of free speech and religion against state laws prohibiting discrimination. The court, bolstered in April by the addition of stalwart conservative and fellow Coloradan Neil Gorsuch, appeared split down the middle when the justices heard oral arguments Dec. 5. The decision, which will likely hinge on Justice Anthony Kennedy, isn't expected until next year.
CONNECTICUT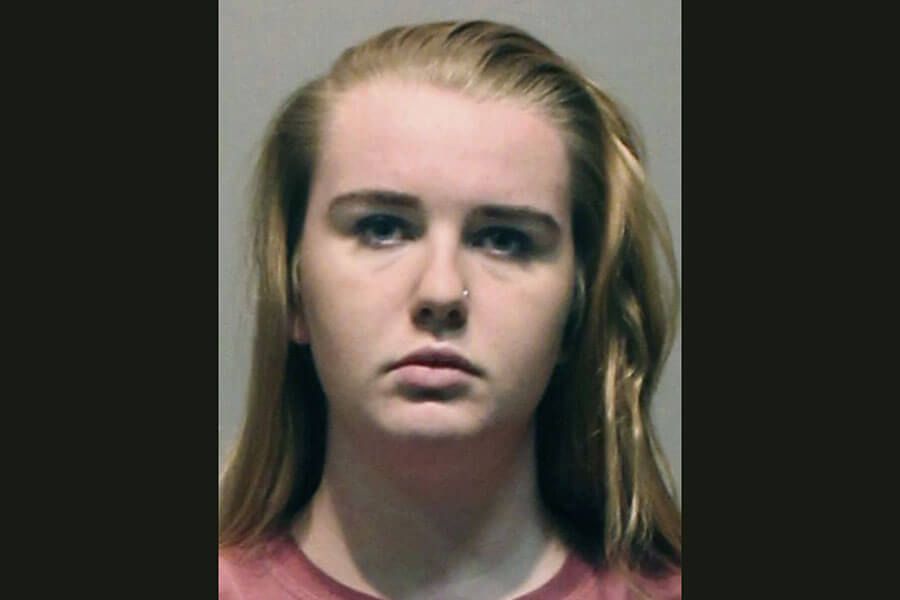 Hate crime or roommate feud has gone too far?
In late October, former University of Hartford student Briana Brochu was charged with breach of peace and criminal mischief for tampering with items that belonged to her roommate, who is black. Brochu admitted she licked Channel "Jazzy" Rowe's eating utensils and smeared bodily fluids on her backpack. Rowe posted a Facebook video about the incident, which quickly viral, and prompted the backlash on social media as many questioned whether Brochu's actions were racially motivated. The Connecticut NAACP and others called on Hartford prosecutors to file a hate crime charge against Brochu, but Brochu's lawyer, Thomas Stevens, told the Hartford Courant he does not believe the charge will be added. Stevens told the paper there was nothing "racial that motivated" the incident and said they were simply roommates who did not get along.
DELAWARE
Beau's death convinced Joe Biden not to run for president
Had he run for president, Joe Biden believes he would have taken the oath of office Jan. 20 rather than the train home to Wilmington. The former vice president and Delaware senator, who was awarded the Presidential Medal of Freedom days before leaving office, revealed in his emotional book that he originally considered staying out of the 2016 race to pave the way for his son Beau's budding political career, and Beau's death following a brutal bout with cancer ultimately convinced him it wasn't the time to make the run. So what about a 2020 push? He hasn't ruled it out quite yet.
FLORIDA
Irma devastates the Gulf coast
Hurricane Irma sawed up Florida's Gulf coast in early September, the strongest hurricane the Sunshine State had faced in a decade. Its slow crawl toward Florida caused a run on hardware store and grocery essentials, while evacuation orders through the state's highways to a standstill. After it pummeled Key West, the storm struck the Naples area, taking down trees and causing flooding across the state. All told, millions lost power and dozens died, including 14 people at a Hollywood nursing home, where a power outage left residents in sweltering conditions for three days. It sparked a criminal investigation in which 12 of the deaths were deemed homicides. Now, state lawmakers seek laws requiring assisted living facilities to have generators.