"Born Today"
Debbie Harry (70)

Hannah Murray (26)

Casey Reinhardt (29)

Léa Seydoux (30)

Hilarie Burton (33)

Rhea Durham (37)

Liv Tyler (38)

Plies (39)

Sufjan Stevens (40)

Claire Forlani (43)

Missy Elliott (44)

Julianne Nicholson (44)

Melissa Peterman (44)

Henry Simmons (45)

Pamela Anderson (48)

Andre Braugher (53)

Carl Lewis (54)

Alan Ruck (59)

Dan Aykroyd (63)

Terrence Mann (64)

Fred Schneider (64)

Geneviève Bujold (73)

Twyla Tharp (74)

Jamie Farr (81)

Leslie Caron (84)

Olivia de Havilland (99)

Princess Diana (RIP) (Featured Above)
"Died Today"
Michael Landon (Born:

October 31, 1936 /

 Died: July 1, 1991)

Robert Mitchum (Born:

August 6, 1917 /

 Died July 1, 1997)




Walter Matthau (Born:

October 1, 1920 /

Died: July 1, 2000)

Marlon Brando (Born:

April 3, 1924 /

Died: July 1, 2004)

Peter Barnes (Born:

 January 10, 1931 /

 Died: July 1, 2004)
"Movies"
Click on the movie title to watch it's trailer.
"Music"
1963 – "She Loves You" and "I'll Get You" were recorded by the Beatles.
https://www.youtube.com/watch?v=QoF-7VMMihA
1967 –

The Beatles

started a 15 week run at No.1 on the US album chart with

Sgt Pepper's Lonely Hearts Club Band

1968 – The Band released their debut album Music From Big Pink

1972 – Neil Diamond went to No.1 on the US singles chart with 'Song Sung Blue'
1973 – In New York City, "Jesus Christ Superstar" closed after 711 shows on Broadway.

1983 – A New Jersey-based quintet calling themselves Bon Jovi signed to Phonogram's Mercury records

1984 – The album "Animalize" was released by KISS.  

1987 – The Grateful Dead's "In The Dark" LP was released.
https://www.youtube.com/watch?v=5Mnhlt0Gz9w
1989 – Milli Vanilli scored their first US No.1 single with 'Baby Don't Forget My Number'
1997 – The Radiohead album "OK Computer" was released in the U.S.
"TV/Radio Today"
1934 – The Federal Communications Commission replaced the Federal Radio Commission as the regulator of broadcasting in the United States.

1956 – Elvis Presley appeared on "The Steve Allen Show."
1991-Court TV began airing
"Other Important Events…"
1847 – In New York City, the U.S. Post Office issued its first adhesive stamps.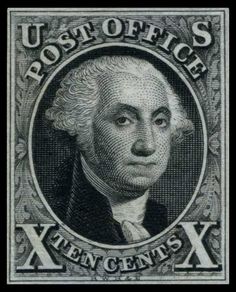 1943 – The U.S. Government began automatically withholding federal income tax from paychecks.

1945 – New York established the New York State Commission Against Discrimination to prevent discrimination in employment because of race, creed or natural origin. It was the first such agency in the U.S.

1948 – The price of a subway ride in New York City was increased from 5 cents to 10.

1951 – Bob Feller set a major league baseball record as he pitched his third no-hitter for the Cleveland Indians.
1963 – The U.S. postmaster introduced the five-digit ZIP (Zoning Improvement Plan) code.

1966 – The Medicare federal insurance program went into effect.

1968 – The Nuclear Nonproliferation Treaty was signed by 60 countries. It limited the spreading of nuclear material for military purposes.

1979 – Susan B. Anthony was commemorated on a U.S. coin, the Susan B. Anthony dollar.
1979 – Sony introduced the Walkman.
1980 – U.S. President Jimmy Carter signed legislation that provided for 2 acres of land near the Lincoln Memorial for the Vietnam Veterans Memorial.

1985 – Robin Yount (Milwaukee Brewers) got the 1,800th hit of his career.

1987 – John Kevin Hill, at age 11, became the youngest to fly across the U.S. when he landed at National Airport in Washington, DC.
1991 – The Warsaw Pact dissolved.