There are certain movies which are truly timeless. It doesn't matter when they were shot or what the subject matter was—what matters is their resonance with an audience in an intensely personal way. The Sound of Music is among the most well-known and well-remembered musical movies of all time. Julie Andrews is superb in the lead role and the Von Trapp family is loveable and interesting.
As much as we love this movie, though, we hadn't peeked behind the curtain to learn more about it. Join us and we'll share what we found with you!
1. All in the family
Charmian Carr, the 21-year-old actress who played Liesl, revealed in her autobiography that she had a crush on married 35-year-old Christopher Plummer, who played her father, Captain von Trapp. Plummer admitted that he returned the feelings, and says the pair did nothing but flirt.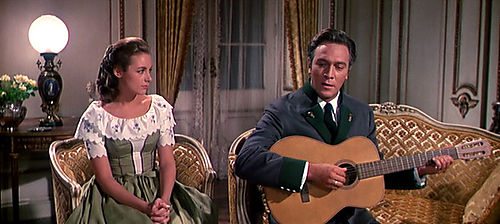 2. Video of the years
When The Sound of Music was released to the home video market, it enjoyed a second life of adoration. The video stayed on the charts for almost five years.
3. Every morning you greet me
The beloved song Edelweiss was the last song Oscar Hammerstein wrote before his death in 1960.
4. Hiking to Hitler's
If the von Trapps had hiked over the mountains, as the movie depicts in their closing shots, they would have ended up in Germany, near Adolf Hitler's mountain retreat. Clearly, that was not the destination they intended.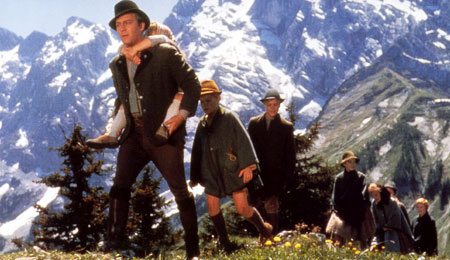 5. Paternal endurance
Christopher Plummer (Captain von Trapp) was no fan of the Sound of Music experience which he referred to as S&M. He compared working with Julie Andrews to "being hit over the head with a big Valentine's Day card every day" and reportedly indulged so much in food and drink to mask his distress that his costumes had to be refitted.
6. Keeping the smile
The actress who played little Marta (Debbie Turner) lost several teeth over the course of the filming. Whenever she did, they were replaced with false teeth.
Look at those pearly whites.