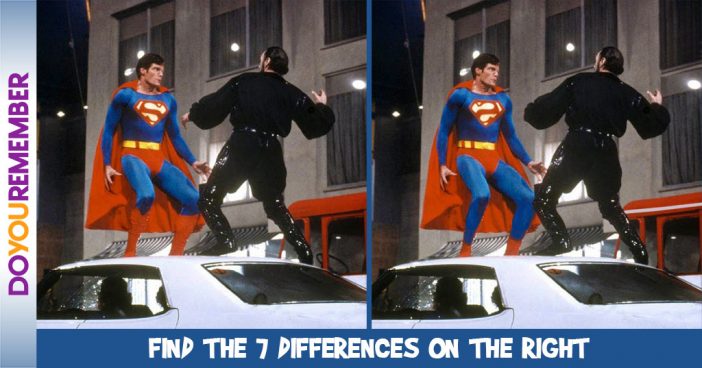 Superman II
A 1980 British-American superhero film directed by Richard Lester, based on the DC Comics character Superman. It is a sequel to the 1978 film Superman and stars Gene Hackman, Christopher Reeve, Terence Stamp, Ned Beatty, Sarah Douglas, Margot Kidder, and Jack O'Halloran. The film was released in Australia and mainland Europe on December 4, 1980, and in other countries throughout 1981. Selected premiere engagements of Superman II were presented in Megasound, a high-impact surround sound system similar to Sensurround.
Watch Superman Fighting General Zod Again!
Superman II is well known for its controversial production. The original director Richard Donner had completed, by his estimation, roughly 75% of the movie in 1977 before being taken off the project. Many of the scenes were shot by second director Richard Lester, who had been an uncredited producer on the first film. However, in order to receive full director's credit, Lester had to shoot up to 51% of the film, which included refilming several sequences originally filmed by Donner. According to statements made by Donner, roughly 25% of the theatrical cut of Superman II contains footage he shot, including all of Gene Hackman's scenes. In 2006, a re-cut of the film was released titled Superman II: The Richard Donner Cut, restoring as much of Donner's original conception as possible including deleted footage of Marlon Brando as Jor-El.
The film received positive reviews from film critics, who praised the visual effects and story. It grossed $190 million against a production budget of $54 million. Three years after the film's release, a second sequel, Superman III, was released, for which Lester returned as director.
Credit: Wikipedia

SEE IF YOU GOT ALL OF THEM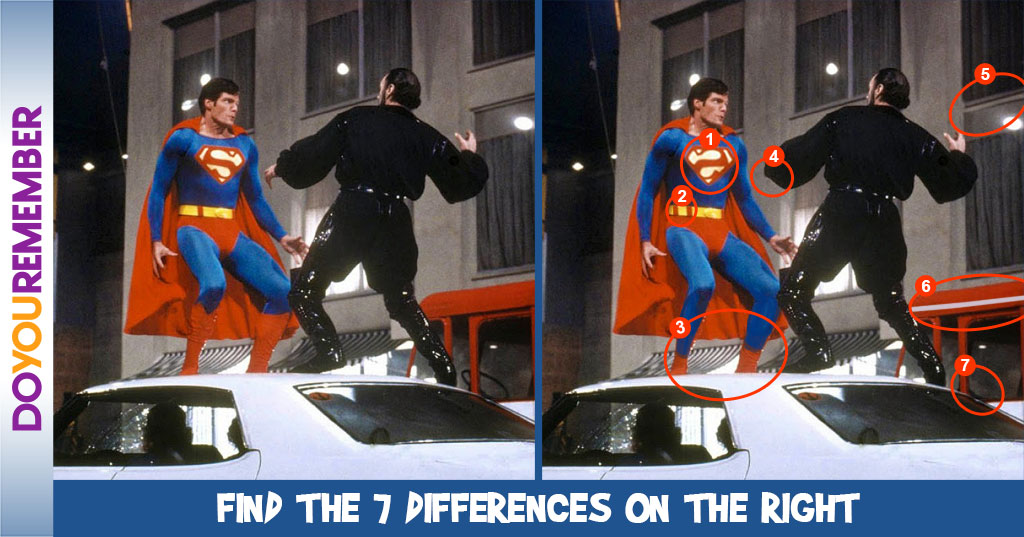 Photo: nerdsontherocks.com
1. Superman's Chest Emblem is Reversed
2. There is an Extra Loop on Superman's Belt
3. Superman's Boots are Way Shorter
4. General Zod's Left Hand is Missing
5. The Two Windows on the Right Have Merged
6. There is an Extra White Stripe on the Truck's Roof
7. The Truck's Steering Wheel is gone