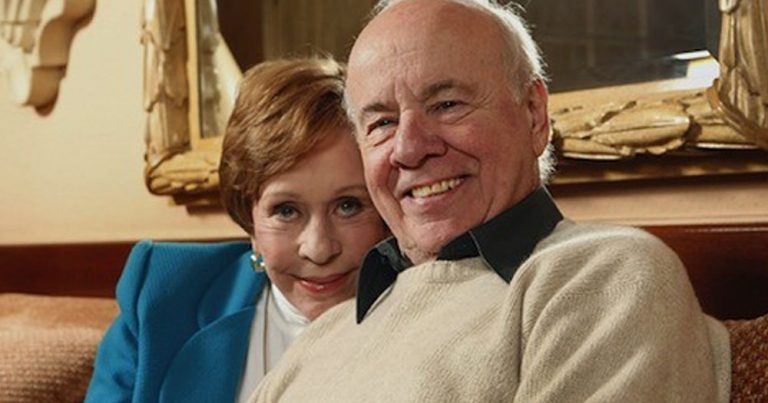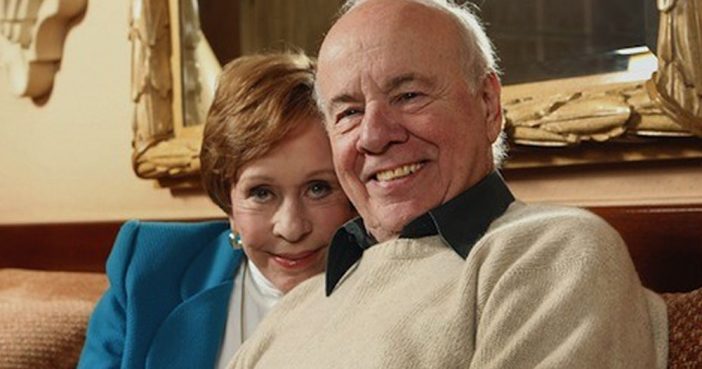 During his run on The Carol Burnett Show, Tim Conway had people in stitches every time he appeared onscreen. From his famous Oldest Man character to oddball businessman Mr. Tudball, it's hard to imagine The Carol Burnett Show without him — and the five Emmys he nabbed for his performances on the show would agree. So, when The Carol Burnett 50th Anniversary Special recently aired without Tim, it's no surprise that people were wondering — and worrying — about the 83-year-old actor's health.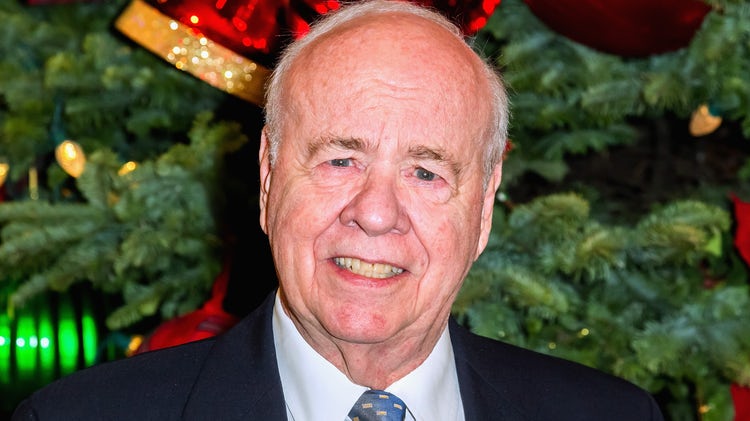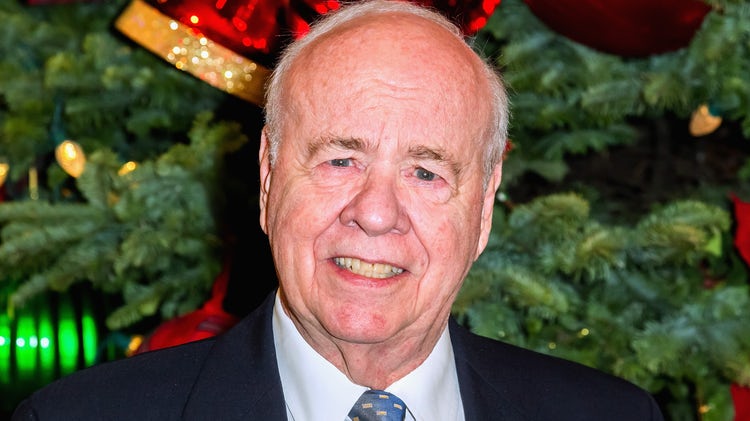 According to The Globe (so, yes, take with a grain of salt), the veteran actor is currently battling a "health crisis" involving a rare brain condition that's left him so dizzy and nauseous he can barely walk. Some sources are saying that the comic has been forced into retirement due to his illness, while others — including his former publicist Roger Neal — claim the McHale's Navy star is "just fine."
Insiders told the National Enquirer that the comedy legend is suffering from hydrocephalus, which is commonly referred to as water on the brain. Tim's ex-publicist maintains that thanks to an operation in 2009 during which Tim had a brain shunt implanted to help drain the water, he's A-OK. Another source recently said that the father-of-seven is living his normal life these days. "He's been on cruises with his wife, throws barbecues when his kids visit, watches horseracing and goes out to the track when he's in the mood," the source claimed. But of course, his absence from the anniversary special has people wondering.
These guys showed up unannounced last night. Now I have to count my silverware & Emmys. Great guys to have around. pic.twitter.com/HS0oAXDOyi

— Tim Conway (@RealTimConway) August 20, 2016
Though The Carole Burnett Show ended in 1978, Tim has remained active on the comedy scene until very recently. Not only did he have spots on Married… With Children and Mad About You, he won two more Emmys for his appearances on Coach and 30 Rock. In 2013, he released his memoir, What's So Funny? My Hilarious Life, and reaching the younger generation, he even voiced Barnacle Boy on SpongeBob Squarepants.
The comic has yet to comment on his condition, but it goes without saying that Carol Burnett fans everywhere are rooting for him and hoping everything is OK. And for what it's worth, the 50th anniversary special just wasn't the same without him
Tim Conway was soooo good on the #CarolBurnettShow. #CarolBurnett50 pic.twitter.com/fbNhB9PxpZ

— National Comedy Center (@NtlComedyCenter) December 4, 2017
Regardless of any reports, which we pray are false, we at doyouremember hope Tim is ok and he should know he was sorely missed at Carol Burnett's 50th Anniversary show, BUT he was certainly not forgotten!
(Source: Closer Weekly)