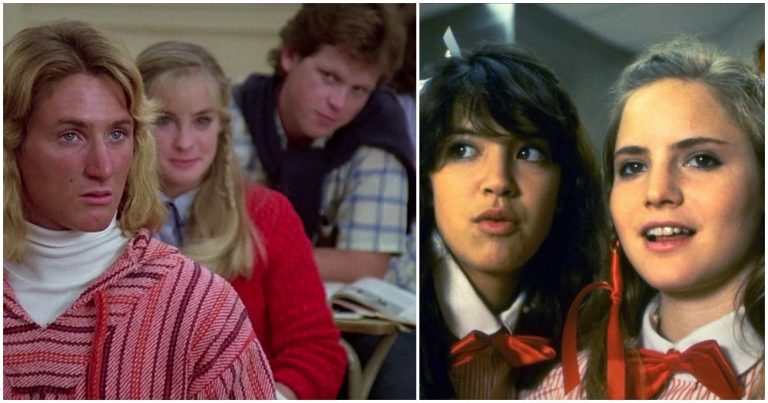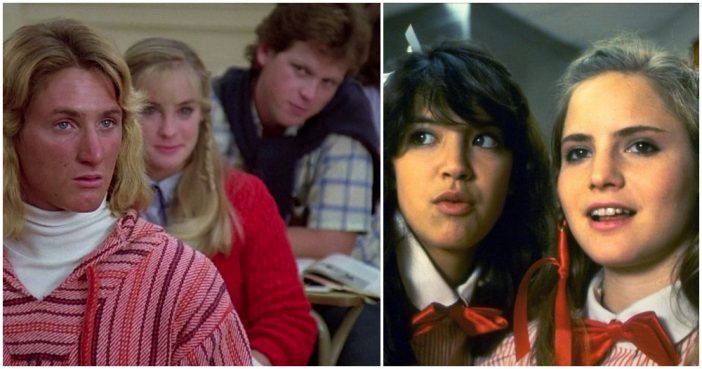 The 80s is often seen as the defining era of the teen movie. But while The Breakfast Club and Ferris Bueller's Day Off might have garnered all of the attention, it was Amy Heckerling and Cameron Crowe's 1982 comedy Fast Times At Ridgemont High that started it all.
Released to little fanfare, with many expecting it to fail, the film became a surprise hit, showing the value of the teenage market.
Over 37 years on, just how much do you know about the film? Probably not this much…
1.The film inspired a short-lived TV show simply called Fast Times
. 

It featured a young Patrick Dempsey as Mike and the original actors behind Hand and Vargas. It was produced by the film's director Amy Heckerling and writer Cameron Crowe served as a creative consultant. It only lasted for seven episodes. You can see the original intro here.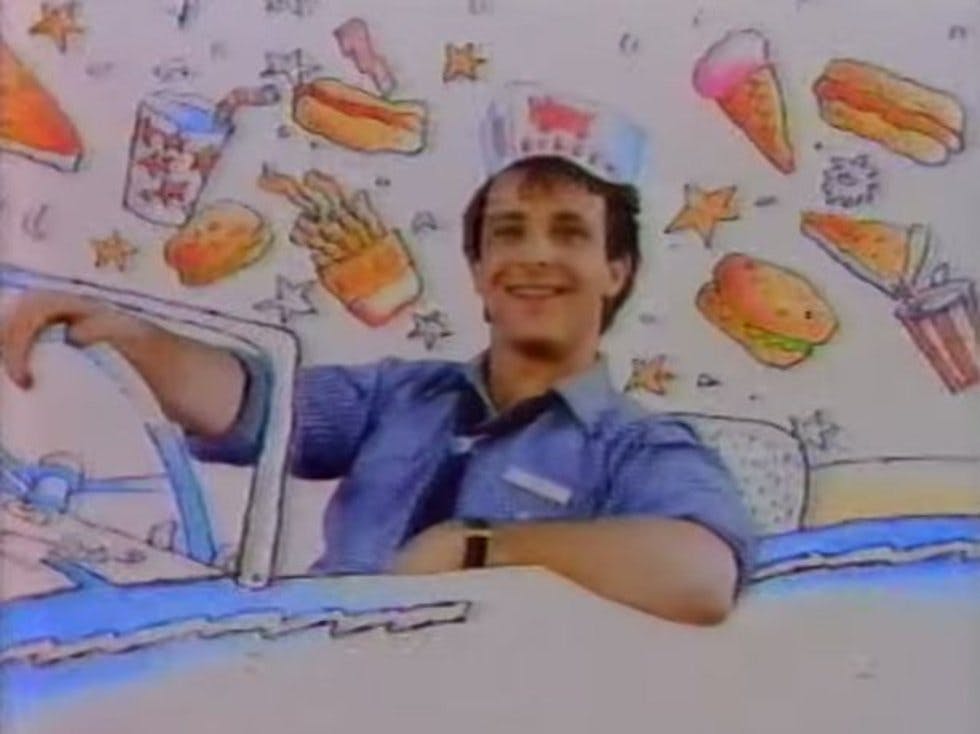 2. While many of you probably know that writer Cameron Crowe went undercover at a high school to write the non-fiction book upon which the film is based, it's lesser known that actress Jennifer Jason Leigh did the same thing. At the age of 20, she took a job at the actual Perry's Pizza to get into character.
3. Despite becoming a cult classic, the film wasn't received well by critics at the time. Roger Ebert referred to it as a scuz-pit of a movie".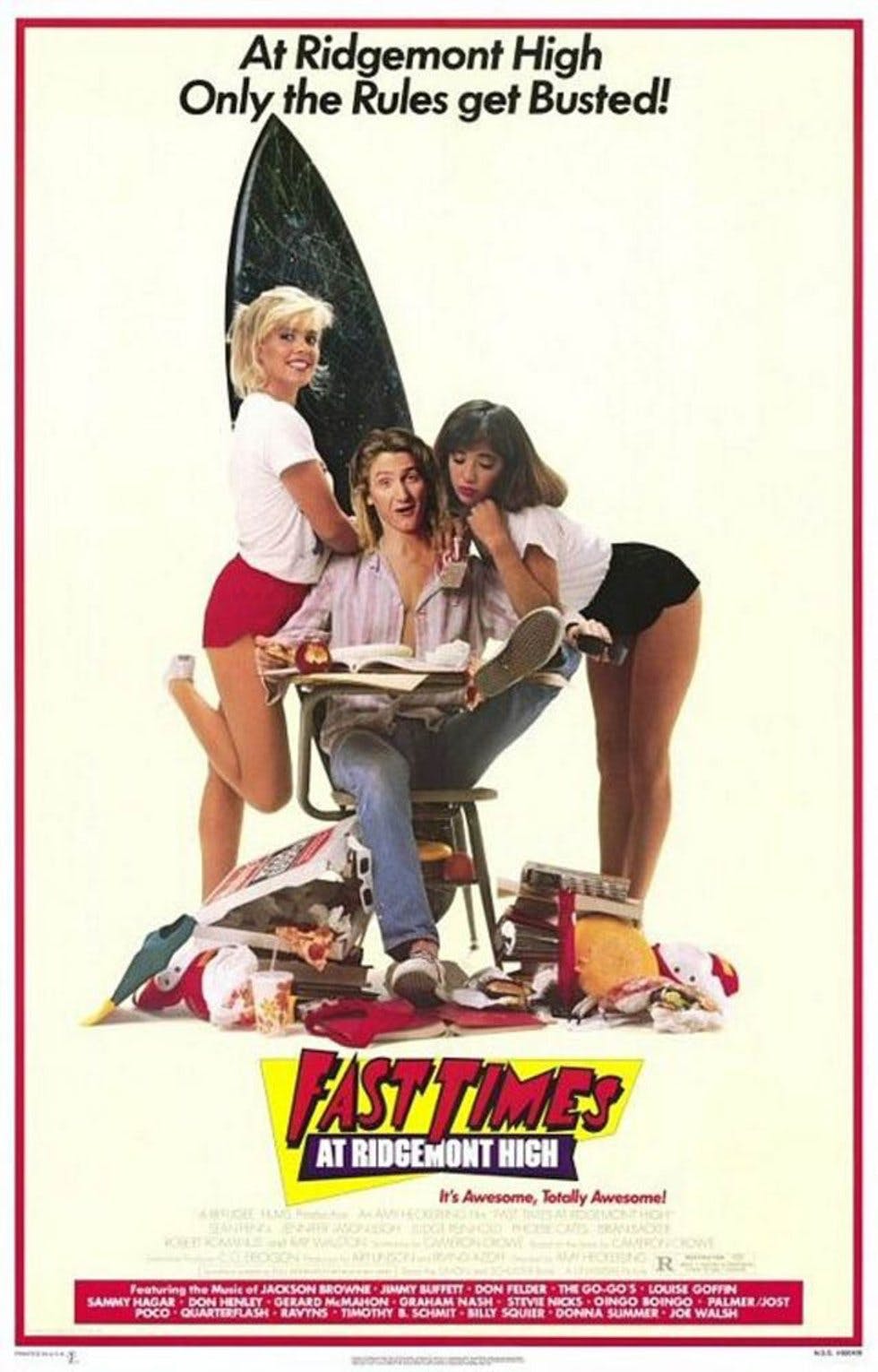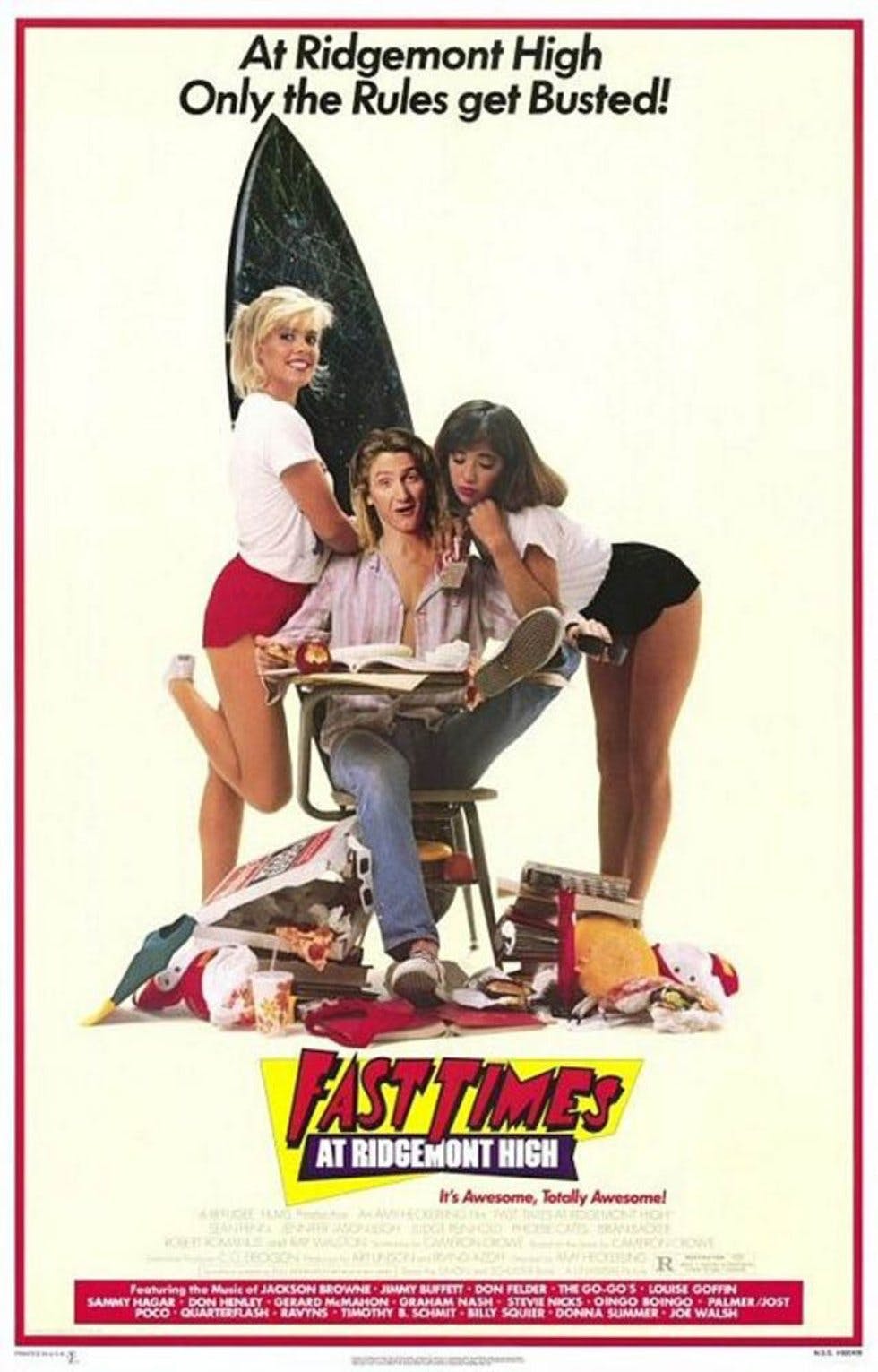 4. Ever the method actor, Sean Penn disappeared so far into his character that he only answered as Spicoli during filming. On the final day of the film, he went up tot he cast and crew and said: "I'm Sean".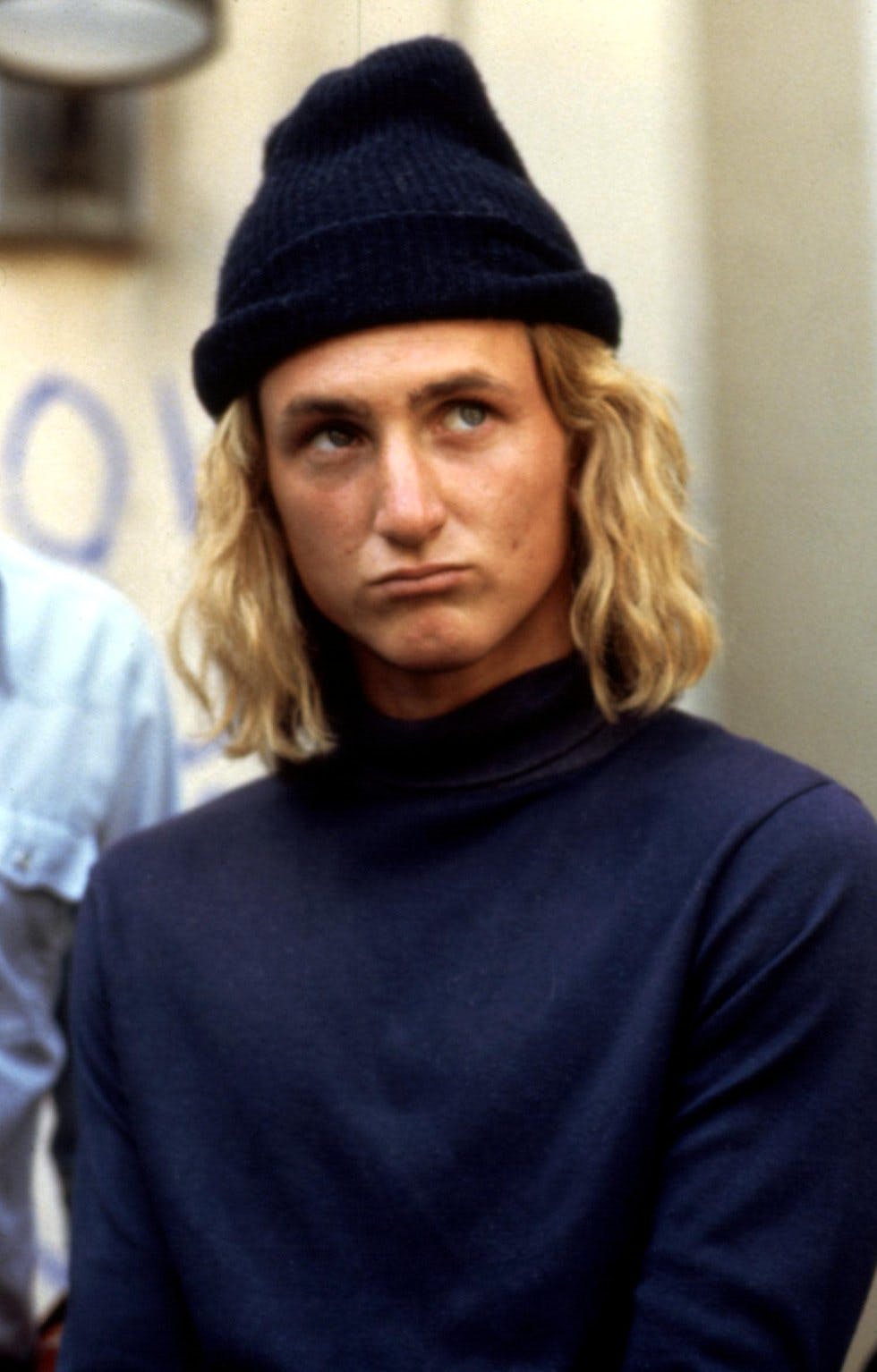 5. The original book that the film was based on was almost called Stairway To Heaven. "If I remember correctly, the publisher was unshakable in the belief that the book would be confused with the movie Stairway to Heaven which was from the 40s" Cameron Crowe later explained.  "In the end, someone at Simon & Schuster came up with the title Fast Times at Ridgemont High. Originally I thought it was terrible, it boils down the metaphor of the book to a little bullet.  But the more I lived with it, the more I thought, it kinda works."