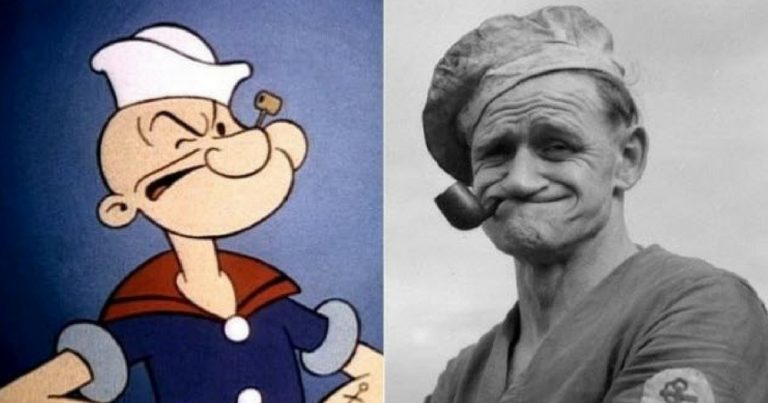 Cartoon characters helped shape our early lives. One of the great things about cartoons, comics, and animation is that artists are only limited by their imagination. There's no budget stopping you from drawing ridiculous creatures or over-the-top antics, so whatever you dream up is fair game.
That being said, a lot of cartoonists still like to ground their work in reality, even if it's in the loosest sense. There's no shame in drawing inspiration from the world around you! With that in mind, many of the most popular cartoon characters were not created from whole cloth. In fact, you might recognize the real folks who inspired them!
1. W.C. Fields (Mr. Magoo)
When the first cartoon featuring the famously nearsighted, mumbling Magoo was written, writer Millard Kaufman did not intend for him to be based on Fields. In fact, it wasn't until a few short films later that creative director Pete Burness and his colleagues decided to look toward the comedian for inspiration.
2. Frank "Rocky" Fiegel (Popeye the Sailor)
One look at Rocky is all it takes to see how cartoonist Elzie Crisler "E.C." Segar drew from the real sailor's likeness to create the iconic comic strip character-turned-animation star. Both had just one eye and loved to get into fistfights and smoke pipes.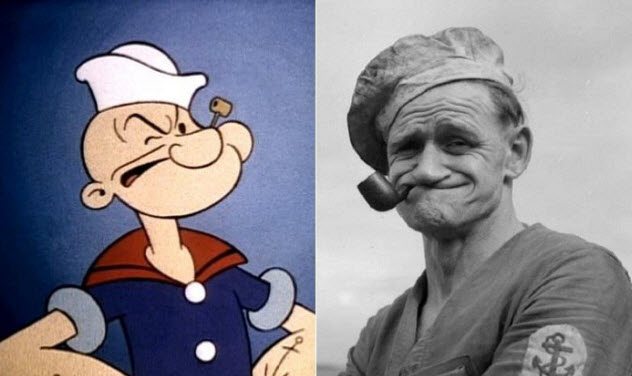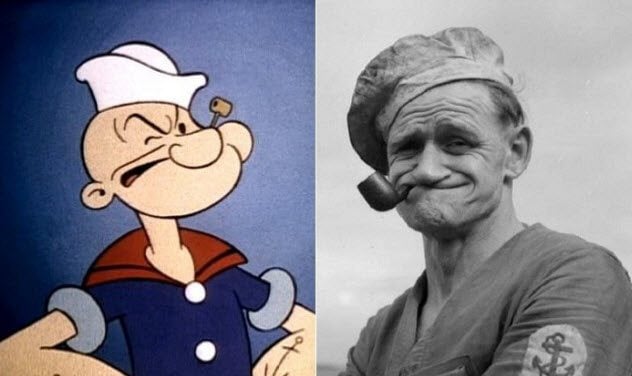 3. Dennis Lloyd Ketcham (Dennis "The Menace" Mitchell)
Cartoonist Hank Ketcham's own son was apparently enough of a "menace" in his own right that he directly inspired the famously mischievous character. In fact, it was when the boy's mother shouted: "your son is a menace!" (after he made a terrible mess, of course) that the father started sketching.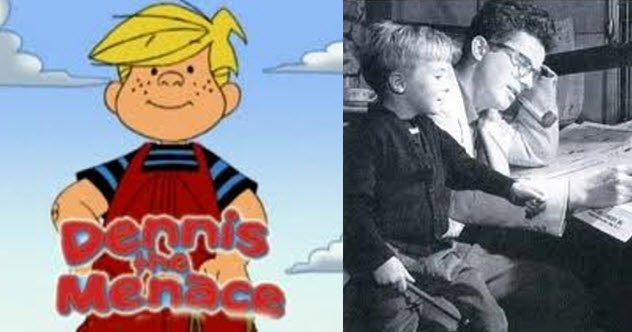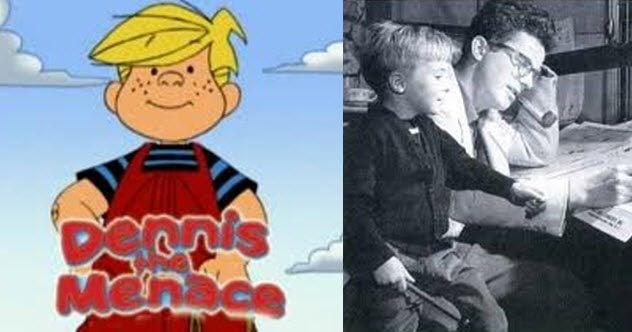 4. Veronica Lake, Lauren Bacall, and Rita Hayworth (Jessica Rabbit)
Who Framed Roger Rabbit? animation director Richard Williams initially modeled the title character's seductive wife on Rita Hayworth, before using Veronica Lake's likeness as the inspiration for the character's hair. Director Robert Zemeckis, however, was the one to insist that they take some cues from Lauren Bacall.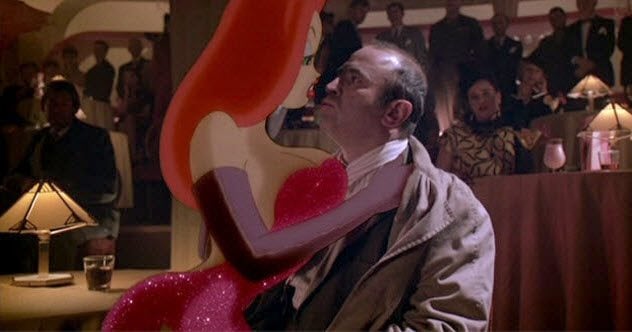 5. Margaret Kerry (Tinker Bell)
Though the famous fairy was created by writer J.M. Barrie in 1904 for the play Peter Pan—then was refined in Barrie's 1911 novelization Peter and Wendy—the iconic Disney version was modeled after actress Kerry. This was all despite rumors that this version of the character was based on Marilyn Monroe.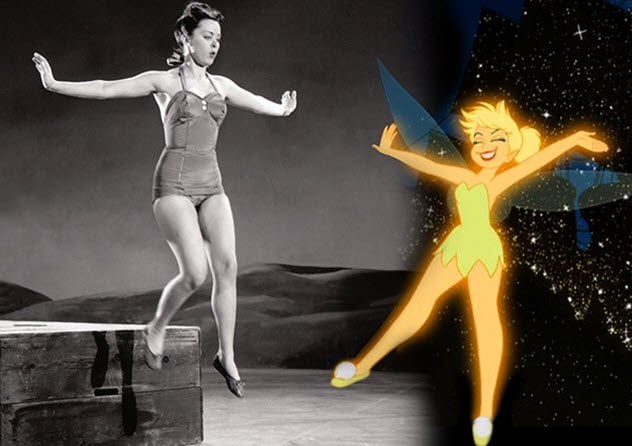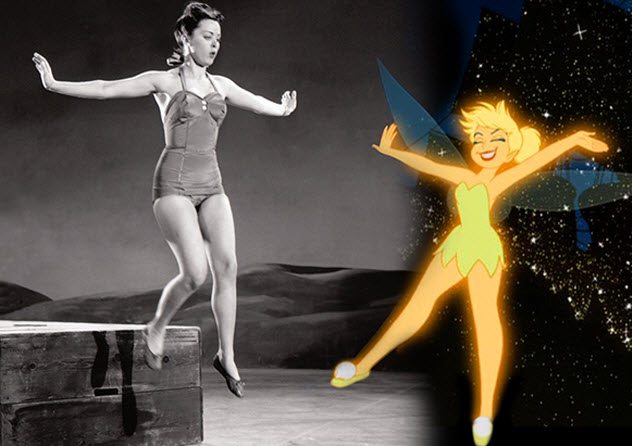 Hit next to continue to see five more cartoon characters based on real life people!