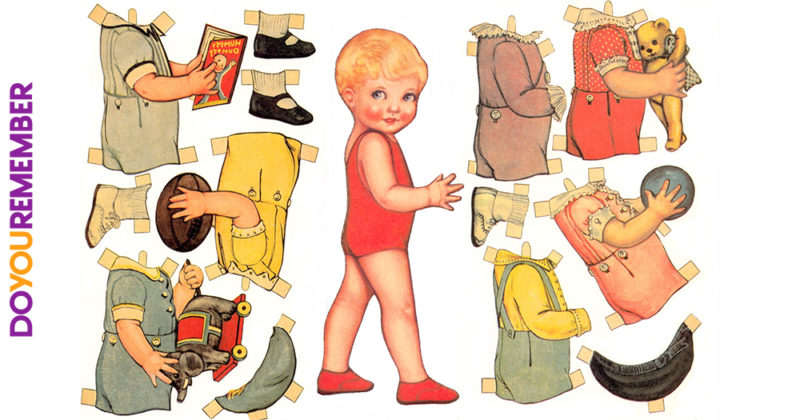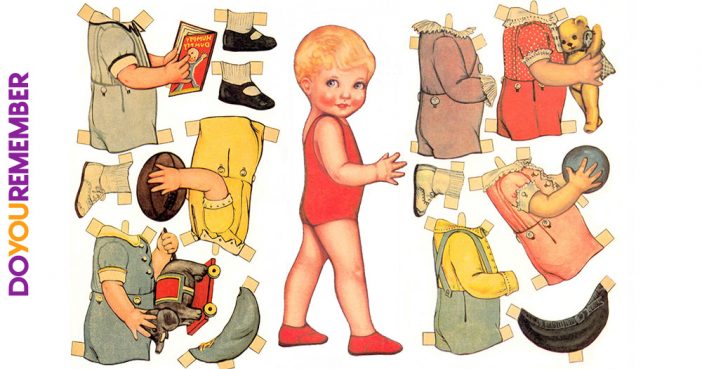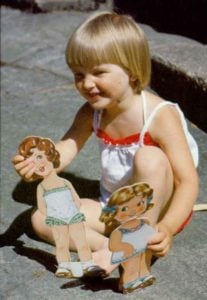 Playing dress up in mom's closet was too much of a hassle, Barbies were expensive, and Dressy Bessy wasn't stylish enough. Paper Dolls were the perfect low-cost alternatives to aspiring fashionistas everywhere. I remember running home from the toy store with the newest book filled with the latest looks. Even now, I can just imagine myself slowly tearing the perforated edges of each outfit, making sure to not ruin the artfully assembled clothes
That said, paper dolls have been around as long as there has been paper. Being used during rituals and ceremonies in the Asian cultures many centuries ago. The Japanese used paper for Origami and the Balinese people made paper and leather into puppets. Other cultures around the world have had paper formations or paper art, including in Poland, where they were called Wy'cinanki.
In Europe, particularly France, the first paper dolls were made during the mid-18th century. The paper was jointed and they were called pantins meaning dancing or jumping jack puppet. They were intended to entertain adults and spread throughout high society. They were drawn or painted like people with fashions for each doll. These were more similar to contemporary Western paper dolls. Rare hand-painted sets of paper figures dating to the late 1780s can be found in some museums today. Can you imagine playing with any of those dolls?!
Now-a-days my daughters play make-up tutorial, and dress-up games on their iPhones, but when I was a kid all we needed were these flat colorful sheets filled with stylish paper dolls.
(Sources: Doyouremember.com & Wikipedia)