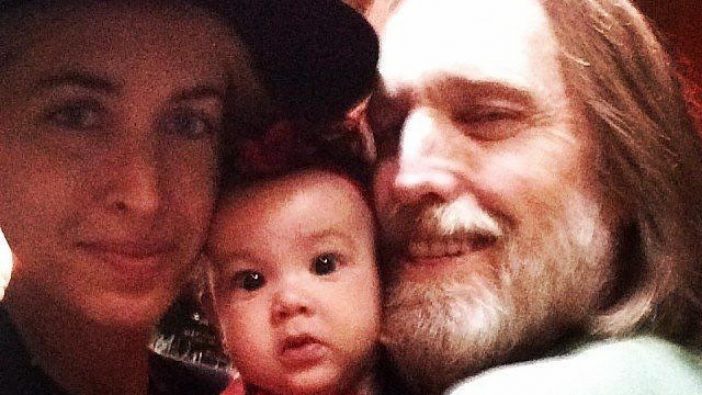 To his legions of fans around the world, Tom Petty was a rock legend, but to daughter, AnnaKim Violette, he was just Dad.
Hours before Petty's death was confirmed, Violette flooded social media with tributes to her father, who died Monday at the age of 66 after suffering a cardiac arrest at his home in Malibu.
Violette, an artist, is the younger of Petty's two children, whom he shares with ex-wife Jane Benyo. His elder daughter, Adria, is a film and music video director.
"One week ago today I was watching my dad play. We showed up rushed to our seats," Violette recalled in one post. "I got stoned had a beer the lights went dark. Sat watching realizing I grew up on these songs. Everyone grew up on these songs."
https://www.instagram.com/p/BZxAk81hx_6/
"This is real American Art made from the roots of real people who deeply love life," she continued. "My father loves music more than anything and always put music first. It's going to be healing to know I will never go a day without hearing his music. I love his class honesty and how strange and funny he is. Tom Petty is an American Icon because his heart has always put human rights first. We are one. I love you, dad. Your songs are dreams manifested."
https://www.instagram.com/p/BZxIX6KBau0/
Violette documented what she called "the longest day of my life" as Petty was being treated at the UCLA Medical Center in Santa Monica. To feel close to her father, she wore a jacket emblazoned with hearts and skulls that he'd made for her years ago to match his concert outfits.
She also revealed that Petty's Heartbreakers bandmates arrived at the hospital before his death, calling them the "sweetest, coolest people."
https://www.instagram.com/p/BZw2BKRhyPd/
The singer's manager, Tony Dimitriades, released a statement early Tuesday morning explaining that, following a cardiac arrest on Sunday night, the "Free Fallin'" singer could not be revived.
Click NEXT to continue…