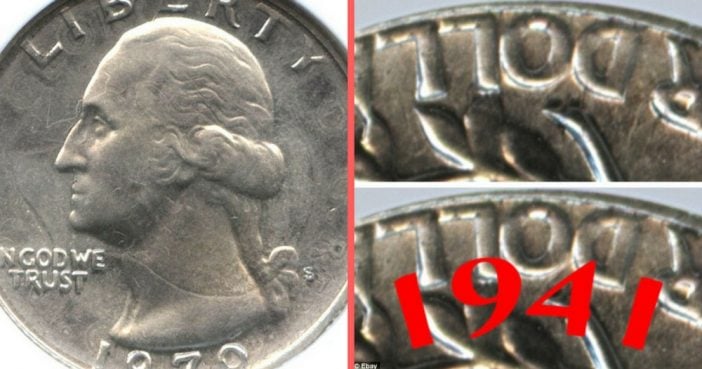 Is your quarter worth $35,000? Rare 1970 proof coin containing faint trace of the year '1941' goes on sale… but you'll need to be very 'eagle'-eyed to spot minting error
That quarter in your pocket might be worth more than just 25 cents – because it could be part of a rare batch of 1970 coins worth a fortune.
Now, one of the quarters has turned up for sale on eBay… for $35,000.
The listing on eBay says the quarter (pictured) was part of a group of proof coin errors made at a San Francisco mint that was auctioned by the state of California
To find out if you have one, you'll need to look very carefully, probably with a magnifying glass, to spot a faint trace of the year '1941', upside-down just above the word 'dollar'.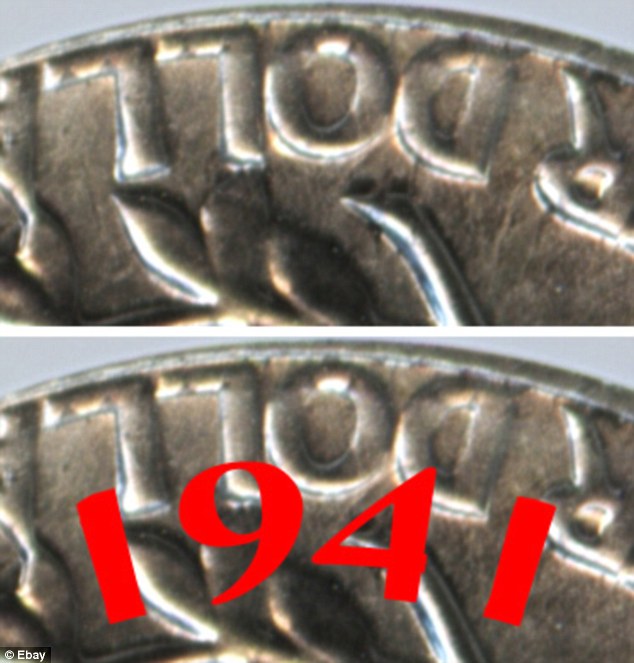 However, the chances of actually owning one are highly unlikely as proof coins such as these are not intended for circulation.
Seller Mike Byers says the quarter was struck over a 1941 Canadian quarter instead of a blank due to a mint error, according to KGW-TV.
Byers, the author of The World's Greatest Mint Errors, reckons parts of the Canadian quarter can still be seen underneath the images of George Washington and the bald eagle on both sides of the coin.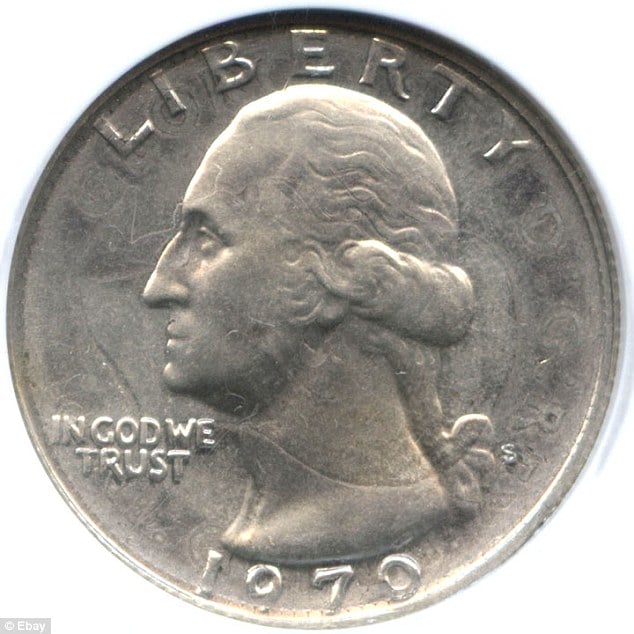 More than 3,000 viewers are currently keeping an eye on the sale of his coin, which is reported to have been found in a bank safety deposit box in California.
But if you're after something slightly less pricey, similar 1970 quarters are being sold for $2,500 and for $5,000, also on eBay.
(Source: DailyMail)