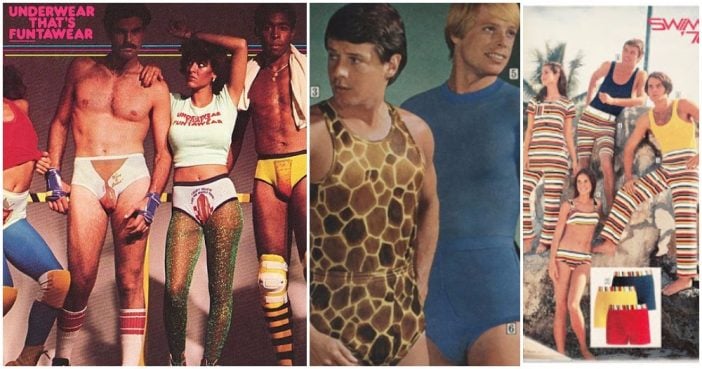 The 1970's were a weird time for fashion, as bell bottoms proved popular, often paired with outrageous patterns and cable-knit everything. These fashion ads highlight the good and the bad.
The high-waist pants, skimpy briefs and synthetic fabrics that are often seen as faux pas today hit the catwalks as some of the most popular fashion choices of the decade.
1. How many different color pants and designs are there?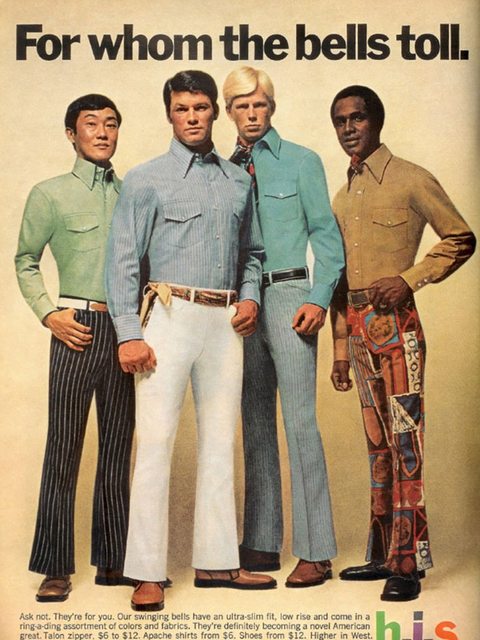 Danny Bonaduce narrates this great video of documentation of the '70s and rad bell bottoms!
2. The guys on the left are looking away from the guys on the right.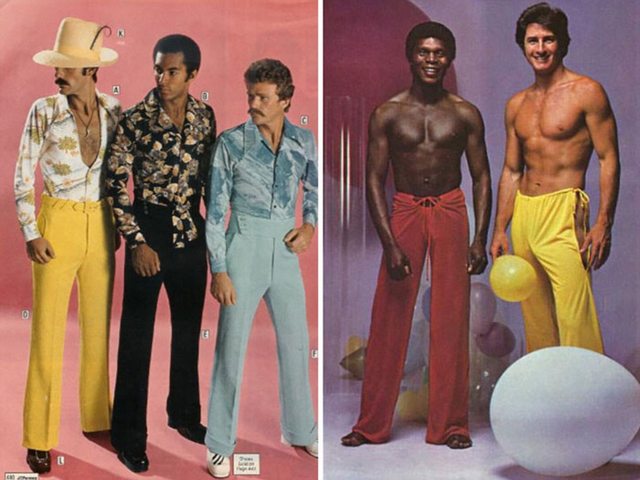 3. Funtawear? Did they just make up a word?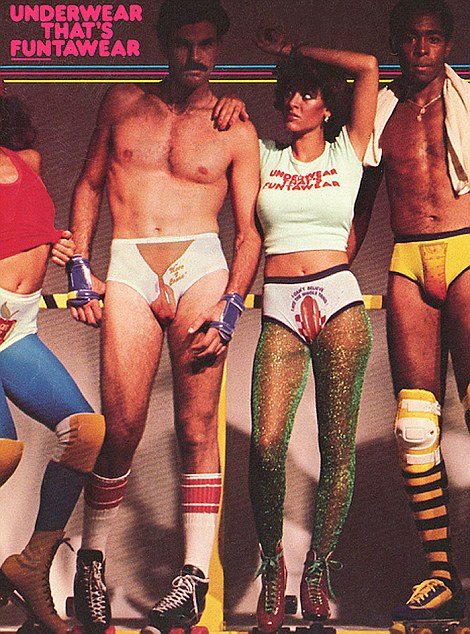 4. Why do you need a poncho for volleyball?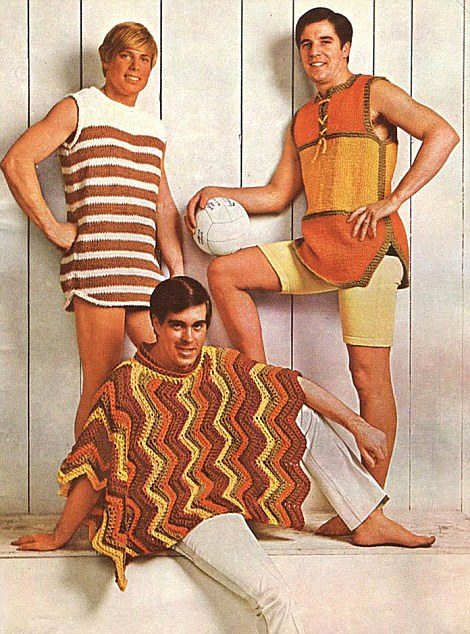 5. At least it is 50 percent off.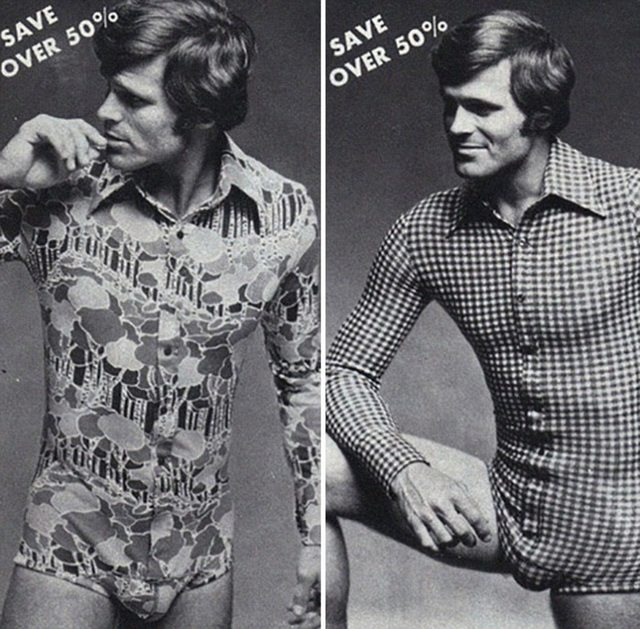 6. More layers of clothes are needed here.
7. Why does your vest need a belt?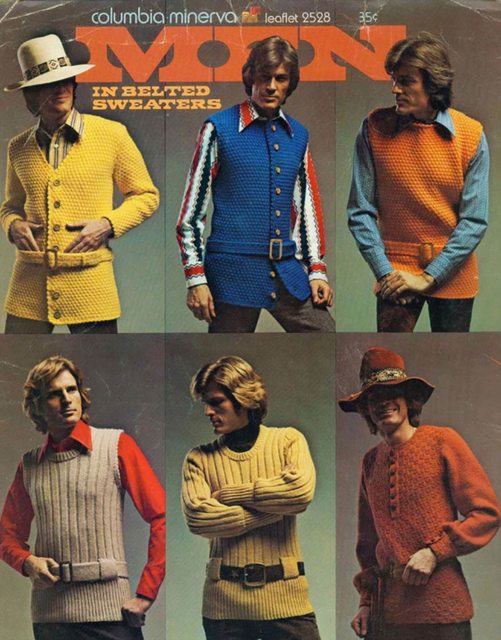 Below is a video of 50 amazing photographs from the 1970's!
Click Next to go to the final page of groovy Fashion Ads from the past!