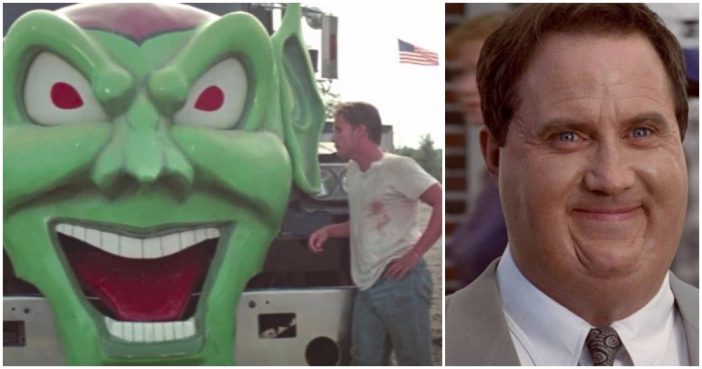 4. Maximum Overdrive (1986)
Stephen King's first (and only) directorial effort, 1986's Maximum Overdrive, is largely considered a bomb, but it's still hard not to love. When Earth passes through the tail of a comet, once-inert machines suddenly come to life and go on a murderous rampage against humans. At a truck stop, a bland protagonist played by Emilio Estevez and an odd assortment of other unremarkable characters settle in to wait out the semi trucks that have them pinned down inside.
Maximum Overdrive is mostly a stinker of a movie, and it drags too long, especially during the second half. That being said, it has a killer soundtrack from AC/DC, and there are some pretty neat shots peppered throughout, proving that King wasn't completely hopeless as a director. If you have an irrational fear of electric carving knives or drawbridges, you probably watched Maximum Overdrive as a kid. To get Maximum enjoyment, watch the first 30 minutes or so, then turn it off and listen to the Who Made Who album at top volume.
5.Needful Things (1993)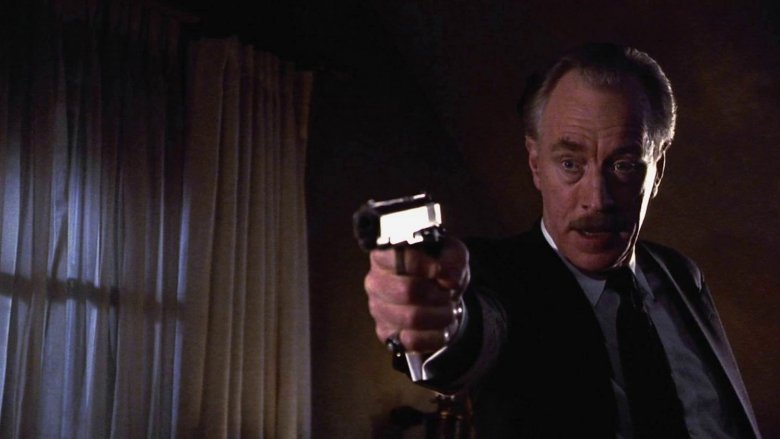 Try to sit through the 1993 adaptation of Needful Things, and you might be ready to sell your soul to the Devil before the end. In King's often-featured fictional town of Castle Rock, Maine, Leland Gaunt (Max Von Sydow) opens an antiques store called "Needful Things." Many of the town's residents soon find their heart's desire fulfilled by the store's items—some of which have a distinctly supernatural bent. Gaunt's prices are nearly too good to be true: a shockingly low amount of cash, plus a "favor" to be repaid later. Gaunt's favors usually involve "pranking" someone else in the town, and these mean-spirited tricks cause old dislikes and minor disagreements to flare up into feuds worth killing over.
Despite a running time of 120 minutes, Needful Things gives us only a cursory look at many of Castle Rock's residents, leaving us with a bloated cast audiences will struggle to keep track of, let alone care about. Instead, it jumps between escalating pranks like a particularly violent episode of Punk'd. The only standout performance comes from Von Sydow, who positively revels in his devilish portrayal of the evil Gaunt. Not long after its theatrical run, TBS aired an extended 3-hour version of Needful Things. Unfortunately, it does little to solve the movie's fatal flaw: nonexistent character development.
6. The Mangler (1994)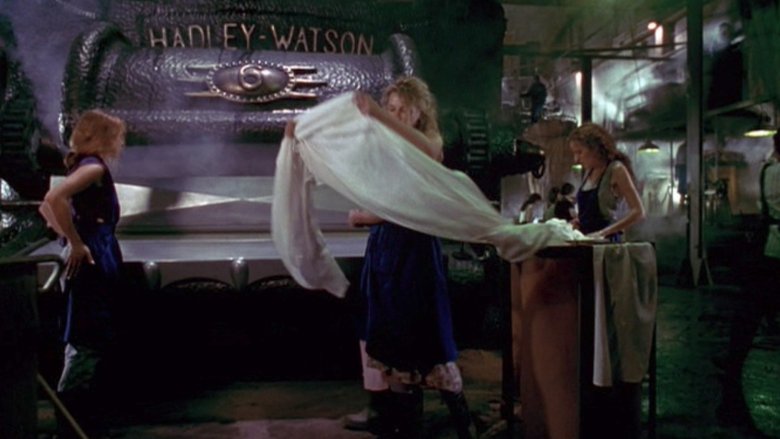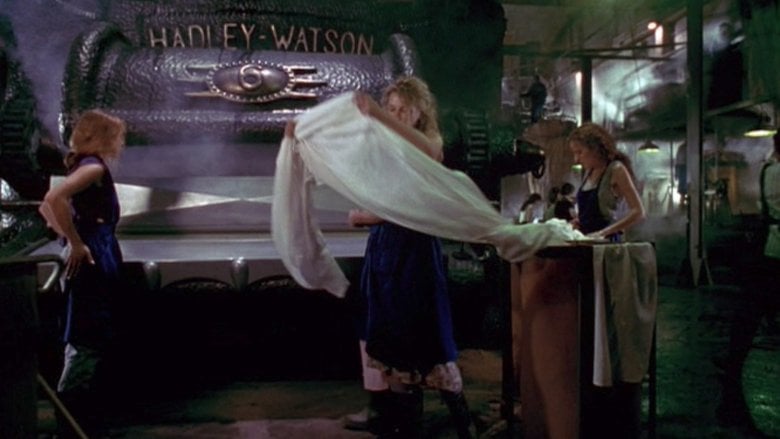 It's hard to say what's more inexplicable: that Tobe Hooper's 1994 adaptation of King's short story The Mangler managed to score better on Rotten Tomatoes than Maximum Overdrive, or that it spawned two sequels. The movie stars the once-formidable Robert Englund (Nightmare on Elm Street) as sinister laundry-service owner Bill Gartley, and Ted Levine (Silence of the Lambs) as the police officer who investigates a series of mysterious deaths at Gartley's business. He soon finds (with the help of his demonologist brother-in-law) that a laundry press is to blame—a laundry press possessed by a demon and activated by the presence of blood and over-the-counter antacids. Yes, really.
The original short story was threadbare to begin with, but tongue-in-cheek and appropriate for the magazine that published it. Hooper, however, ignored the opportunity to make a campy movie that pokes fun at itself; instead, we're left with schlocky gore that goes on way too long and takes itself much too seriously for a movie about a laundry machine that eats people.