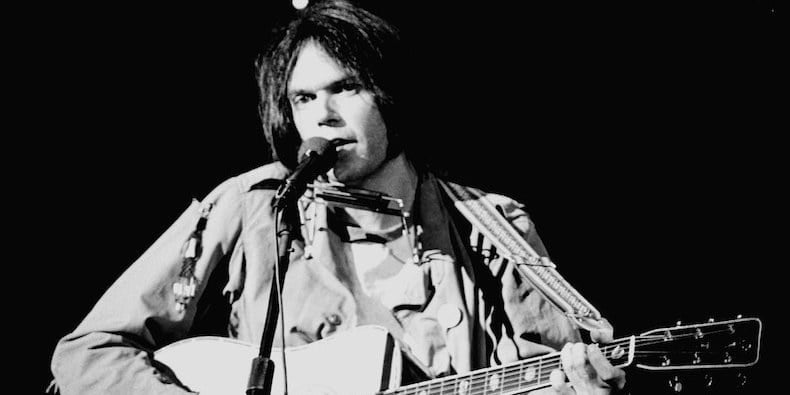 Neil Young has announced the release of Hitchhiker, an album recorded in 1976. It's due out September 8 via Reprise. Listen to the title track below. Hitchhiker comprises solo acoustic songs that Young recorded live over the course of one day in Malibu, several of which later appeared on albums like Comes a Time and Rust Never Sleeps. "Hitchhiker" was eventually re-recorded for Young's 2010 album Le Noise.
The original recordings were produced by Young's longtime collaborator David Briggs, and the new release features post-production from John Hanlon. Hitchhiker includes early renditions of songs like "Pocahontas," "Powderfinger," and "Human Highway," as well as the previously unreleased tracks "Hawaii" and "Give Me Strength." Check out the full tracklist below.
https://youtu.be/w0ckHW3MFjk
Read Pitchfork's Sunday Reviews of Tonight's the Night and Trans.

Hitchhiker:
01 Pocahontas
02 Powderfinger
03 Captain Kennedy
04 Hawaii
05 Give Me Strength
06 Ride My Llama
07 Hitchhiker
08 Campaigner
09 Human Highway
10 The Old Country Waltz