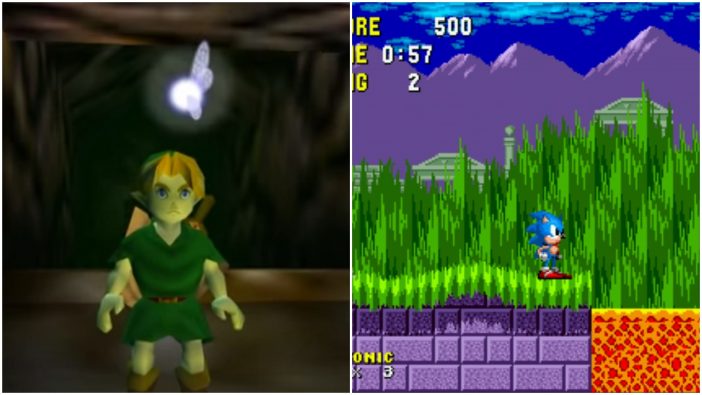 4. Ninja Gaiden
Many consider the Ninja Gaiden series to be quite possibly the hardest series of video games ever created. It seems like every single game in the series ramps up the difficulty level and this didn't end once the game went 3D. One of the newer games in the series is notorious for its ridiculously hard first level that many seasoned gamers had trouble passing.
5. Teenage Mutant Ninja Turtles
So you're the Ninja Turtles and you've been tasked with disarming some bombs. Sounds like a job for heroes in a half shell like yourselves, but it doesn't end there. The bombs are all underwater, requiring you to constantly swim. Okay, you can handle that, but there's also a time limit of just over two minutes to disarm them. Fine. Oh, also every single thing on the screen is electrified and if you touch any of it, you die. Might as well just try it blindfolded too, since it's already borderline impossible.
6. Battletoads
Battletoads saw the Ninja Turtles and figured it could rip them off, but the creators figured they needed something to stand out. They decided that thing would be the game's difficulty. Battletoads makes Teenage Mutant Ninja Turtles look like a game for preschoolers. Just watch the video of the Turbo Tunnel level. The game is so hard that most people are surprised to know that there are levels beyond that one.