To meet the demands of maybe, like, 12 people, Syfy is looking to do a television reboot of the 1990 film Tremors. The network has picked up a pilot for the show, which will serve as a sequel to the original film.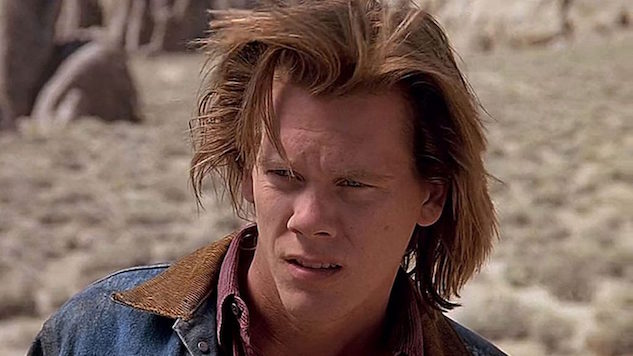 Kevin Bacon is expected to not only serve as an executive producer but actually reprise his role as the stupidly named Valentine McKee. In fact, despite an acting career spanning decades and numerous classic roles, Valentine is apparently the only character Bacon has really wanted to reprise, telling Variety:
This is the only character I've played that I've ever thought about revisiting. I just got to thinking, where would this guy end up after 25 years? Andrew Miller has a fantastic take on it and we hope to create a show that will be fun and scary for fans of the movie and folks that have yet to discover it. Let's kick some Graboid ass!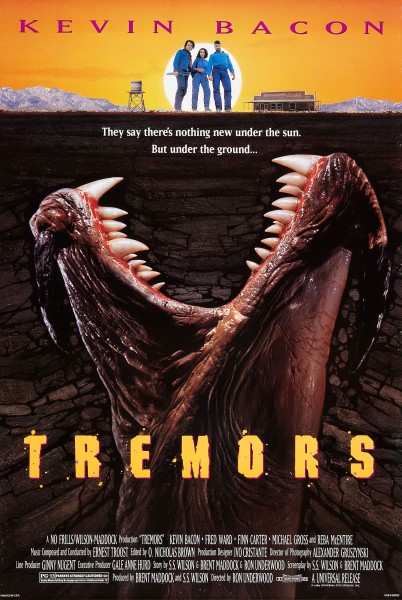 The series will take place 25 years after the original Graboid invasion. The big, nasty worms have inexplicably returned to once again destroy Perfection, Nevada, after their two and a half decade hiatus to lick their wounds sustained at the hands of Mr. McKee and friends. This time around, not only will Valentine have to battle swollen nematodes but old age, a drinking problem, and delusions of heroism, apparently.
The aforementioned Andrew Miller (creator of CW's The Secret Circle) penned the pilot's script and will serve as showrunner, should the series get picked up.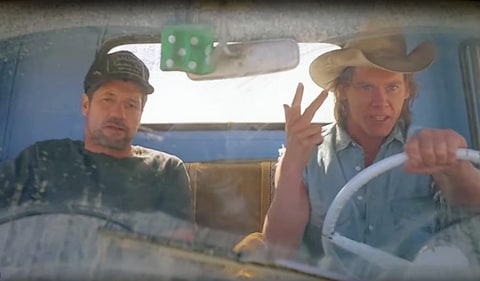 This will be the second attempt to resurrect the franchise by Syfy, after a Bacon-less, single-season run, Tremors: The Series, came and went back in 2003. Hopefully, a little Bacon infusion will be just the boost the show needs to get off the ground and into some Graboid ass-kicking action.
(Source: slate.com)