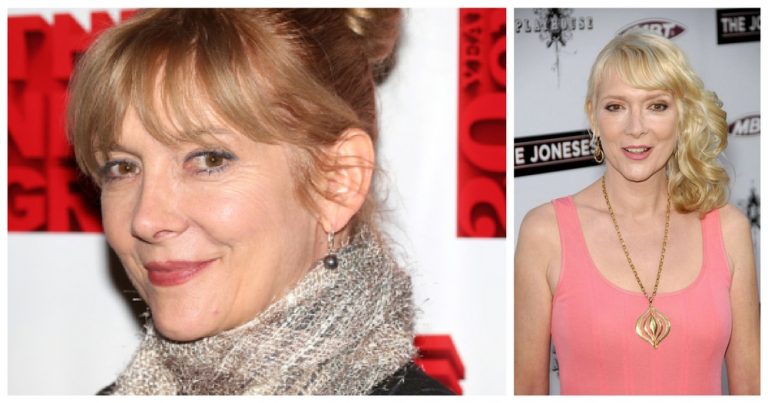 Emmy-nominated actress Glenne Headly has died at age 63, Variety has confirmed.
"It is with deep sorrow that we confirm the passing of Glenne Headly," her reps said in a statement. "We ask that her family's privacy be respected in this difficult time."
The film, television actress, and theater actress was known for starring alongside Warren Beatty in 1990's "Dick Tracy" as Tess Trueheart. She was nominated for an Emmy for her role in the 1989 miniseries "Lonesome Dove," as well as the 1996 Showtime film adaptation of "Bastard Out of Carolina." She was in production on the Seth Rogen-Evan Goldberg produced Hulu comedy series "Future Man" at the time of her death.
Headly's career began on the stage when she was an originating member of Chicago's renowned Steppenwolf Theatre Company. She went on to marry fellow ensemble member John Malkovich in 1982, though the pair divorced in 1988. She made her feature film debut in the 1981 dramedy "Four Friends." In 2016, she appeared in "Stage Kiss" at the Geffen Playhouse in Los Angeles; her other theater performances included "Arms and the Man," with Malkovich directing and "Aunt Dan and Lemon," directed by Wallace Shawn in London.
She followed that role up with appearances in films like "Doctor Detroit," "Fandango," and Woody Allen's "The Purple Rose of Cairo." In 1988, she landed a starring role in the comedy "Dirty Rotten Scoundrels" opposite Steve Martin and Michael Caine. She would partner with Martin again in the 1996 comedy "Sgt. Bilko." She also starred in the Oscar-nominated drama "Mr. Holland's Opus" as the wife of Richard Dreyfuss' titular character and played Lindsay Lohan's mother in "Confessions of a Teenage Drama Queen."
On the television side, she played Dr. Abby Keaton in Season 3 of "ER," and had a starring role in the short-lived NBC comedy series "Encore! Encore!" Recently, she appeared in the HBO miniseries "The Night Of," as well as the feature drama "The Circle" along with Emma Watson and Tom Hanks.
She is survived by her husband Byron McCulloch and son Stirling.
SOURCE: Variety (Joe Otterson, 
TV Reporter)