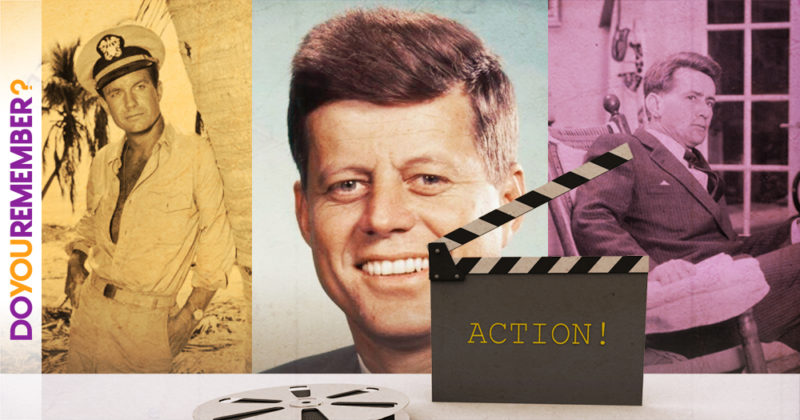 Happy Heavenly Birthday Mr. President.
Since his assassination in 1963, many actors have played former President John F. Kennedy on both the big and small screens. And while Bruce Greenwood (Thirteen Days), Stephen Collins (A Woman Named Jackie), Steven Weber (The Kennedys of Massachusetts) and Tim Matheson (Jacqueline Bouvier Kennedy Onassis) each put forth a solid effort, DoYouRemember has compiled a list of 7 Actors Who Shined as JFK:
1. Cliff Robertson: PT 109 (1963)
After beating out Warren Beatty for the coveted role, Cliff Robertson's portrayal of a young John F. Kennedy, which detailed his years in the navy during World War II, was so spot-on that Kennedy, who at the time was President, gave him rave reviews.
2. William Devane: The Missiles of October (1974)
William Devane tackled the role of JFK in this ABC program, which was based on Robert Kennedy's book, Thirteen Days: A Memoir of the Cuban Missile Crisis. He earned an Emmy for his performance.
Click "Next" to see more…