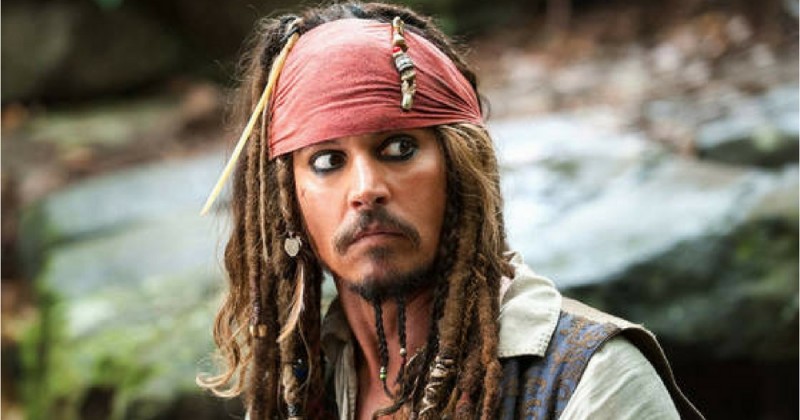 Look who showed up to Disneyland! "Did Everyone See That? Because I Will Not Be Doing That Again"
Johnny Depp surprised Disneyland park-goers on Wednesday night (April 26th) when he dressed up as Captain Jack Sparrow aboard the "Pirates of the Caribbean" ride.
Instead of the usual animatronic in Depp's likeness, visitors were treated to the actual actor reciting lines from the popular film franchise while brandishing his sword at the Anaheim, California, theme park.
Some lucky riders were able to capture footage of Depp getting into character on social media.
But this isn't the first time Johnny has shown up at the theme park ride. In 2006 Johnny rides through the newly improved Pirates of the Caribbean ride in Disneyland and gives his opinion on the new animatronic Jack Sparrow as the press looks on. Watch his expression!

Dead Men Tell No Tales, is set to be released on May 26, 2017. Here's a preview…
(Source: Variety)